Reddit is one of those engaging platforms that you should be using if you want to take part in some healthy discussion on pretty much any topic. You could literarily find a subreddit for pretty much any topic of your choice. For starters, Subreddits are the pages or community exclusively dedicated to a particular topic only. In the list shared below, you will find tons of Subreddits that you could follow.
If you are new to Reddit then it might be super helpful if you have the list of amazing subreddits to join. Manually finding subreddits is definitely going to take a lot of time and that's the reason why I have shared the list below. Go through the list below and find subreddits on topics you like.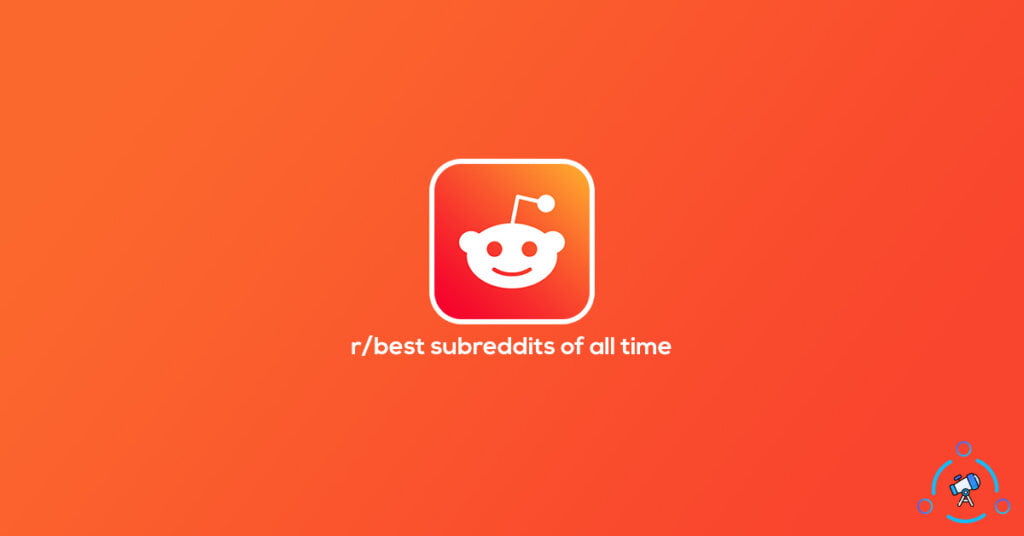 Amazing Subreddits to Subscribe on Reddit
Reddit has something for everyone. I am pretty sure that there will be at least one subreddit based on a topic that you love.
1. Today I Learned

With over 24.1 million users (at the time of writing this article), Today I Learned (TIL) is a famous subreddit to find and share unknown or less discussed facts. Soon after you visit the subreddit for the first time, you will learn something for sure that you never even heard before. The subreddit is all of the hidden knowledge and you will definitely like this one if you love finding and learning new things.
2. Wholesome Memes

If you are a meme lover or someone who finds happiness in reading memes on social media websites, groups, etc then this subreddit is just for you. This subreddit is all about non-offensive memes to laugh a lot. Every content and post on this subreddit is strictly moderated so no issues regarding seeing any unhealthy content by any means. This can also be your go-to choice for unlimited memes to laugh a lot.
Read more to find more most popular subreddit like this.
3. AskReddit

AskReddit is more like a forum where you can ask any of your doubts and get answers. Initially, when I visited this subreddit for the first time, it felt so similar to Quora. You can literarily ask any question and get it answered. All community members are people who are interested in different sorts of content. Even if you don't have anything ask, simply scrolling and reading the subreddit itself kills the time. If you have some time to kill and make it useful at the same time, make sure to visit AskReddit and find what people have to ask and answer. Altogether a nice subreddit with more than 30 million active members willing to share their thoughts with each other.
4. Technology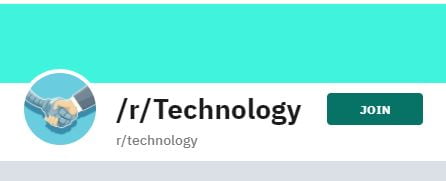 This subreddit is for all technology lovers out there. If you love computers, gadgets, or technology in general then this Subreddit is definitely going to be a gem for you. To stay updated with all the latest happenings in the tech world, all you have to do is just simply join this subreddit and that's it.
5. DIY

DIY, as the name itself suggests is a subreddit for everyone who wants to build something on their own. For example, let's say you wanted to build something on your own, but need some assistance. You can go ahead visit the DIY subreddit and ask your question with all your requirements and you are all good to go. Someone will definitely answer you. Before asking, make sure to search for it first as there are chances someone might have already asked the question and answered, too.
6. Aww

As the name itself suggests, as soon as you visit this subreddit, you will find tons of content that will make you tell Aww!. This subreddit is a collection of cute stuff ranging from cute animals, babies, moments, etc. It's for sure that you will find some really nice cute and cuddly pictures. Just click the link below to visit and join Aww subreddit. This is by far the cute subreddit ever.
7. Explain Like I'm Five | Don't Panic!

This one is again one of my favorite subreddit on Reddit. Similar to Today I Learned, this subreddit is full of knowledge filled content. The best part is that it has a variety of contents that you will love to read for sure. It's no usual stuff that you keep seeing every now and then. As for the topic and area of interest is concerned, this subreddit discusses pretty much everything under and above the sky. Explanations are very simple and you could understand everything and for the same reason, this subreddit is for everyone.
8. IAmA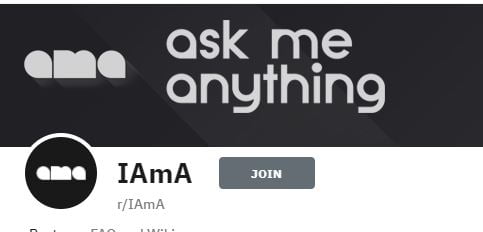 Ask Me Anything, also known as IAmA is a super cool Reddit subreddit for Q and A sessions. There are hundreds of famous personalities on this Reddit subreddit where they host AMA sessions where people can ask any question and they will reply to them. The latest updates and upcoming AMA sessions will be shown in the front, and just in case if you missed anything, you can search for it and find them as well.
9. Copypasta

Known as Copypasta or I only need two-button, Ctrl + C and Ctrl + V is a fun-filled subreddit where you can share any funny content that makes sense. The thing is that all sorts of NSFW posts that are not marked will be removed. We all use social media and quite often we come across really funny things or something that we definitely need to share. The thing is that if you ever come across content as such, just share it on this subreddit.
10. Facepalm

Do you want to keep track all dump posts that gives you a facepalm moment. Well, Facepalm is right here for that. It will show you all the funny posts and content from the web that deserves a facepalm. A one stop enjoyment and non sense place on Reddit.
These are some amazing subreddits on Reddit to kill your time or to make it meaningful. I personally found a lot of those to be super useful and thought of sharing it with the world. Do let me know in the comment section if I missed any awesome subreddit that should be added to this list. Also, let me know which one is your favorite subreddit on the list as well.