Discord is, ultimately, the best gaming chat service used by Gamers all across the globe. Discord will help you to do voice and as well as text chatting and make the conversation much simple and easy. A lot of people use Voice Changer for Discord to change their voice for some reason. The ability to use custom plugins and addons on Discord makes it everyone's favorite and here in this article, you will find a list of Discord Voice Changers to smoothly change your real voice with a system-generated one.
Earlier, I shared a list of the Best Discord Bots to effectively manage your server, and Music bot to play music on your Discord server, and here in this article, you will find Voice Changer for Discord.
There are multiple voices changing apps for Discord and finding a good one is a little bit tough task. Some change the voice considering the privacy while others do it for fun purposes, whatever be the case, go ahead and install a Discord Voice Changer and see the effect.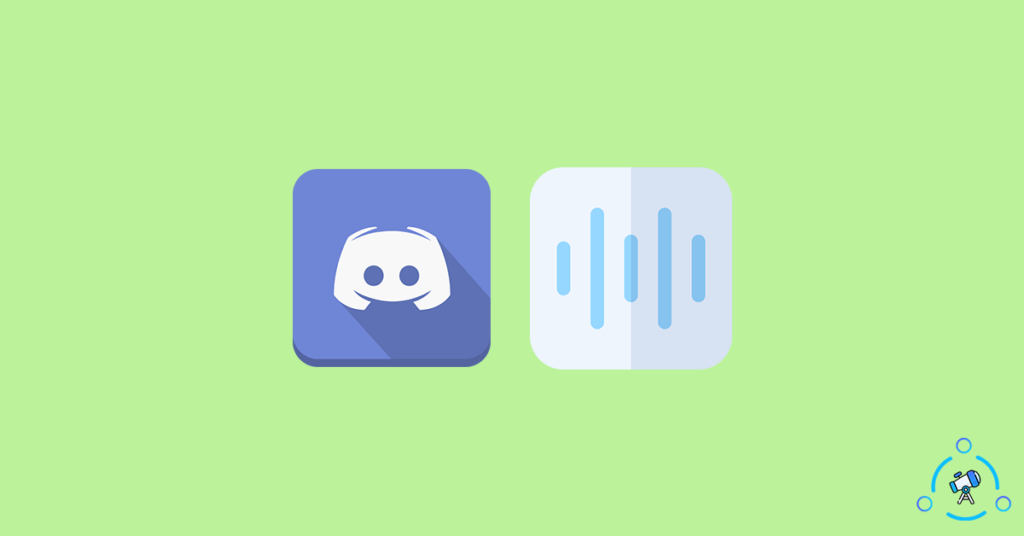 Best Voice Changer for Discord
Here is the best Discord Voice Changer apps list. The list includes apps that work only with Discord and others that work on other platforms like WhatsApp and Skype.
1. VoiceMod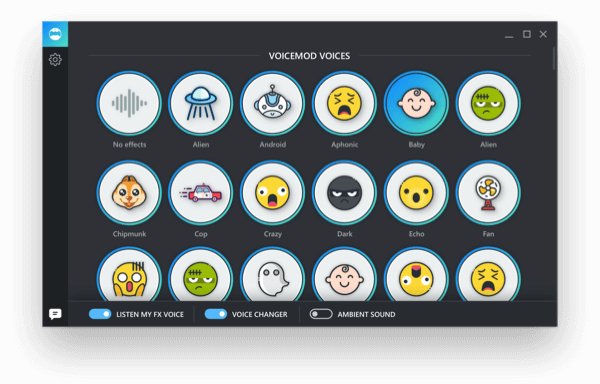 Voicemod is an ultimate cross-platform Voice Changer not just for Discord but also for VRChat, Discord, Overwatch, Fortnite, PUBG, Skype & CSGO. There are tons of different voice mods to choose from and Ruby, Santa, Second Life, Sleepyhead are some of the most highlighted mods of all time. Voicemod comes with ultra-low latency making the voice transfer seamless and the real-time effect is also great. You can select the voice of your choice from their gallery and start using it with a click. Whether you are looking for a stranger, robotic, girl, female, male, child, baby, etc sound, then Voicemod got you covered.
It is pretty straight forward and easy to use. Voice Mod is also having some famous Android Apps and a dedicated standalone application for Windows and Linux is brewing up. Go ahead, install Voicemod in Discord and see the effect instantly. The real-time conversion is super fast and lag-free.
Highlighted Features:
AR & FACE FILTER APPS
Works with almost all leading games and apps
Available for Windows
Coming soon for Mac
Really ggod UI
2. ClownFish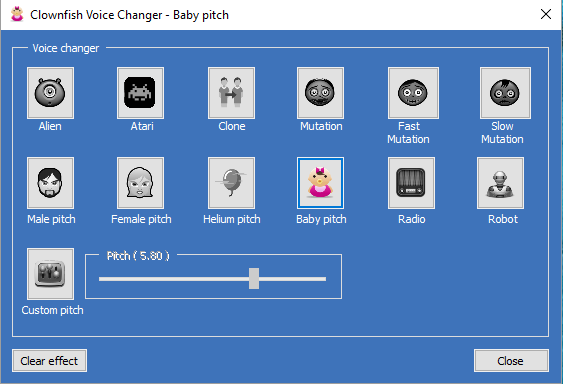 ClownFish is a system-level voice changer software that will change all the voice that is being sent into the microphone. The voice that is received by the mic is directly sent to Clownfish client and after that, it is processed and transmitted to other applications like Discord. Not just Discord, whatever be the application, like, Steam, Skype, Hangouts, ooVoo, Viber, Ekiga, Jitsi, Ventrilo, TeamSpeak, Mumble, the voice in all these will get converted into the modified sound from Clownfish.
Read: Create WiFi Hotspot in Windows
AlienAtariCloneMutationFast MutationSlow MutationMale pitchSilence are some most popular sounds in the software. You are not required to install any plugin to Discord, in order to use it. Instead, install the application to your OS and then control it from there. The sound collection is a little bit low when compared with Voicemod, but overall a good Discord Voice Changer.
Highlighted Features:
Change voice system level
Adjust pitch
Custom pitch option
Text to speech option available
3. AV Voice Changer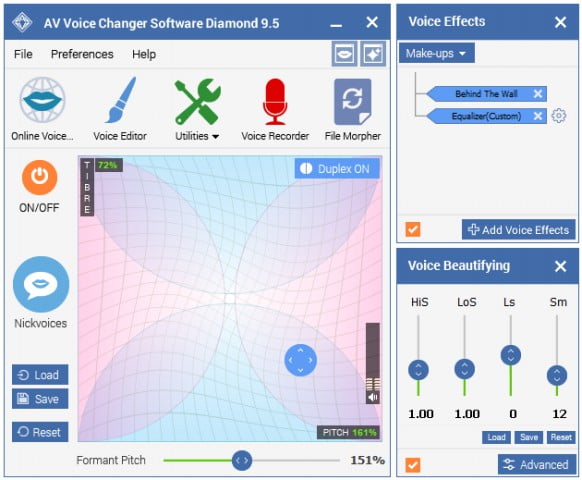 If you are looking for an advanced Voice Changing Application with advanced controls and features then AV Voice Changer is something that you should consider. With this software, you can easily configure, set up, and modify voice to match your needs and requirements. This software comes with a built-in editor which will let you edit the audio to the next level. As this is advanced software, it only comes as a premium package. There are three different packages to choose from. Basic, Gold, and Diamond are three different packages that are currently available.
After installing the software, and Audio adapter called Avsoft Virtual Audio will be installed. Now, open the target software and change the Audio input adapter to Avsoft Audio and you are all good to go. AV Voice Changer is the Best performed voice morphing algorithm with Natural voice qualities.
Highlighted Features:
Supports Discord, Skype, and more
Gender voice change
Voice editor
Voice morpher
4. Voxal Voice Changer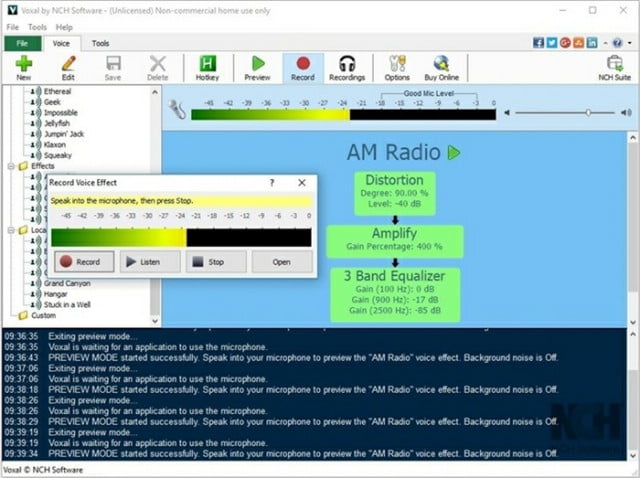 Voxal Voice Changer for Discord is another system-level Voice Changing application that changes real-time voice on different applications and Games. As said earlier, the voice from the microphone will be sent to the Voxal client and then it is processed and sent to other software using the same adapter. It has a huge library of Voice effects, sound mods, and editing tools to make your voice loom apart. Whether you are looking for an alien sound or baby sound, Voxal got you covered.
You can download the setup file for free and as of now, it is available for both Mac and Windows operating systems. It is not yet available for many Linux distros. Realtime editing works well with almost all applications like Discord Skype, CSGO, steam games, and more. Be sure to check it out.
Highlighted Features:
Supports apps like Discord, Skype, etc and game like CSGO
Editing tools available
Sound library
If you want to add custom sound effects and change the music tracks while on a Discord server, try using some great Soundboards for Discord.
5. MorphVox Jr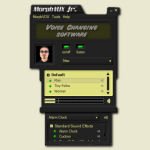 It is a little different from any other application mentioned in this article. First-time configuration and setup will be a little hard but after that everything should run quite smoothly. You can set your voice, mod, and do a little bit of editing for better results. Even the software will analyze your voice and set up optimum configurations so that you get better results without much work.
The User Interface is not modern or interactive but the software does the job quite well and you will be satisfied with the result. Again, this is a system-wide application and you need to select the correct adapter from the Audio source. Not just discord, but it will work with any other third-party applications, too. You can download it for free from the link below. The only problem is that it comes with Ads. The only way the developer earns some money is through ads and there are no ways to remove it as long as it is 100% Free to use.
Update: MorphVox is now available for macOS also
Highlighted Features:
Available for both Windows and macOS
Free
Works with any software
6. SuperVoiceChanger
SuperVoiceChanger is a realtime voice changing software for Windows. It works with almost all Softwares that can run on Windows. It universally changes the Audio from the Mic input and then transfers that changed audio to these applications. It works well with Discord and apart from Discord it also works with most-used apps like Skype, WhatsApp, Online Video & Audio Calling, Gaming, etc.

You can change your male voice to one that of female and vice versa. You have a ton of voice options and even customize it accordingly. As it is only available for Windows and is 100% Free. Go download it starts using it now itself.
Highlighted Features:
Available for Windows
Cusromize the voice
Universally change the voice
7. VoiceChanger.io
VoiceChanger.io is a website or web-based voice changer mod for Discord that you can use to change voice and add some custom sound effects as well. Not just with Discord, you can use it with a number of other apps and services as well.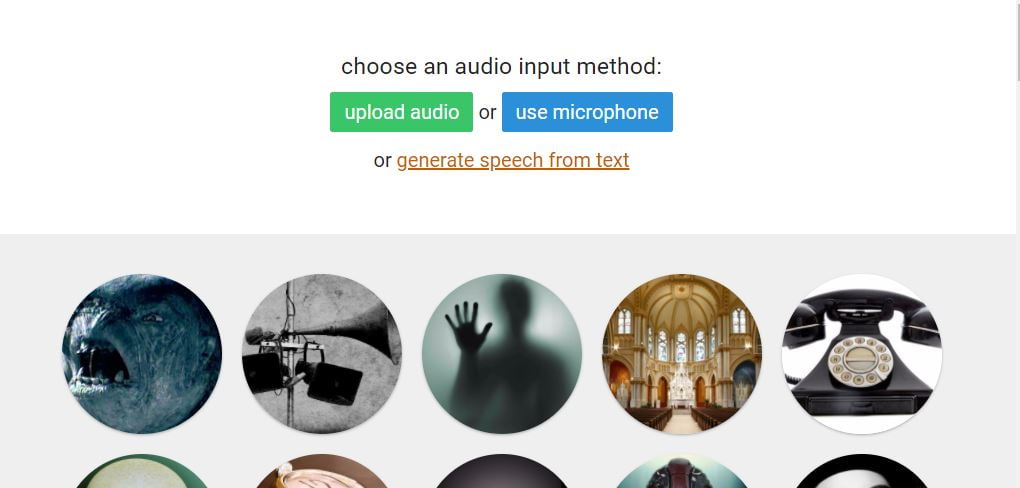 At first, you have two options – the first one is to upload an audio file and then change the voice of it and the second one is to give microphone access and then change the voice in real time. There is also an option that will let you create a sound recording by typing in text. The web-based software will help you to process the text and convert it into speech using special effects.
Visit the website below to use online voice changer mod for Discord.
Highlighted Features:
Voice changer website
Option to upload audio file
Text to speech
8. Discord Voice Changer
If you use Discord mainly on your Android device then this is the one for you. Discord Voice Changer is an exclusive app for Android that will let you change voice in the Discord mobile app. All you have to do is just download the APK file of the app and install the same on your device.
There are various different voices like Drunk, Nervous, Ghost, Child, etc. You can use any of the available voices. The interface of the app might not be that great but gets the job done. Furthermore, there is no initial setup to be done, download and start using it right away.
Highlighted Features:
Exclusive voice changer app for Android
Multiple voices to choose from
Sound effects
9. Voice Changer with Effects
Voice Changer with Effects is yet another app for Android that will let you chnage your voice while using Discord. Discord for Android is getting popular every single day and a lot of people are looking for voice changer apps for Android. The way these app works is that it lets you record your voice and then add various effects to it.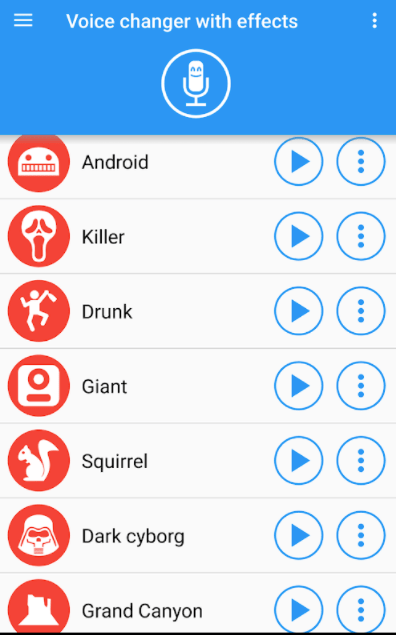 Let's suppose you want to change your voice into a female voice then the app got you covered. Similar to this, there are plenty of other voices available on the app. Not just on Discord, you could use these on pretty much any application on your Android device.
Highlighted Features:
Voice changer for Android
Add effects to your voice
Supports all Android apps
10. RoboVox Voice Changer
RoboVox Voice Changer Pro is a voice changer app for Android. When compared with other apps for Android, this one is a paid app and costs about $1.5. There are more than 32 plus different voice styles to choose from. Apart from selecting the predefined voice styles, the app also lets us adjust the pitch and modulation to customize the voice to our likings.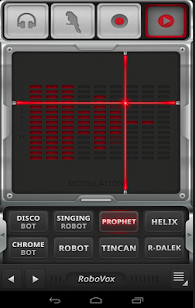 The voice recorder available on the app uses vocoder technology for recording voices more clearly. Pitch Shift (Chipmunk, Helium voice), Discobot, Badman, Exorcist, Cylon, Dalek, Singing Robot, Vader, HAL, Stephen, Prophet are various different voice styles available on the App.
Highlighted Features:
Uses vocoder technology
Adjust voice pitch and modulation
32 voice styles
Final Words
These are some amazing applications and Discord plugins that you can use to change the real-time voice. Some of the software mentioned in this article edits and modifies the audio at the system level. For this type of software, you are manually required to select the custom audio channel/source and set it to that. Or else it won't work, The sound captured from the mic should be first sent to the client, and only after that, it should be sent to other games or apps. If you are looking for some advanced software with the ability to custom edit settings and presets then you will be required to pay and purchase a premium plan according to your needs.