Games are the best way to get kill time and get rid of your boredom. If you are someone like me who spends an endless amount of time browsing the web, then Online Browser Games are for you. You are not required to reach out to your console or smartphone to play games anymore. Let's say that you are doing something important in your browser, now, you can launch some browser games in a new tab to do something different.
I use Browser games a lot. When I am tired of typing articles and blog entries, I launch one among the best Browser Game for Chrome from the list and start playing it. It gives me a short relaxation time and after that, I will get back to work. It's like taking a 5 or 10-minute interval during your work or studies. If you were about to launch a dedicated game in this time, it will at least take a minute or two to open, load and launch the gameplay.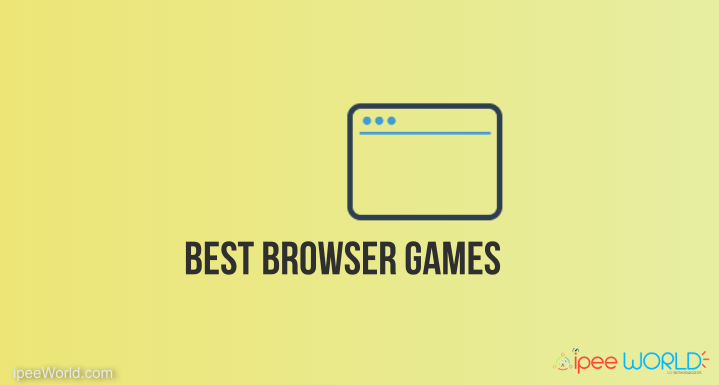 12 Must Play Browser Games
If you are someone who loves playing short and addictive games then I have already written an article on Must Play Addictive Android Games under 50MB, so make sure you read that as well. Now, let's see which are some amazing Browser Games to play in your free time.
Here is the list of Best Browser Games that work with almost all leading browser including Chrome, Firefox, Safari, etc
Street Skater
Slither.io
Abobo's Big Adventure
Powerline.io
TacticsCore.io
Threes
Agar.io
Wings.io
Sunset Bike Rider
Blast Arena
Linerider
Nightpoint
1. Street Skater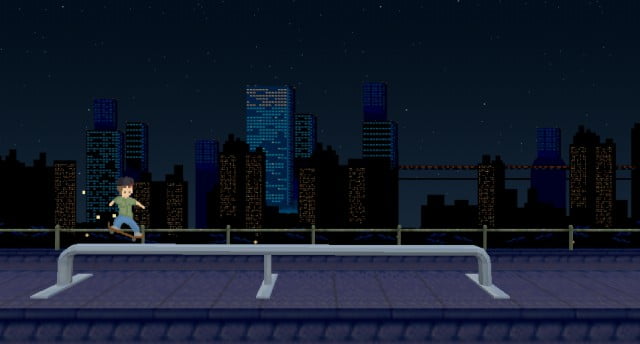 As the name itself suggests, it is a retro-styled skating game that is very similar to the dragon game available in Google Chrome. Your objective is to collect maximum coins during a run without dying. You can skate through the path provided and be sure not to hit any obstacles in between. If you hit some obstacles then your head will be split from your body and flies off. You are required to press the Space Bar when an obstacle pops up and you are all good to go. Collect as many coins as you can and beat the record.
Available for both Google Chrome and Firefox
2. Slither.io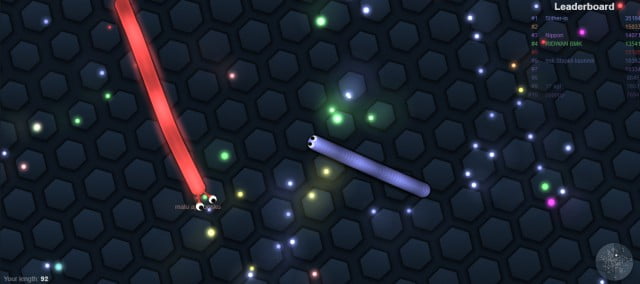 This is a typical Snake Game that is available in simple feature phones. The objective is simple, you are the snake and need to eat everything on the screen, which will make you grow bigger. This is how we play the game, but the twist here is that there will be players from all around the globe in a single match. Meaning that you are not playing it alone. If some other big snakes come near you, you need to escape from them or else they will eat you as well. Similarly, if a small snake comes in your way, you can have them, too. This way you can grow bigger and earn more points. Eventually, your speed also increases and that is how we play the game. Slither.io is blocked in some institutions and ISP, Read this article to know How to Unblock Slither.io.
Available for both Google Chrome and Firefox'
Read: Best GBA Emulators
3. Abobo's Big Adventure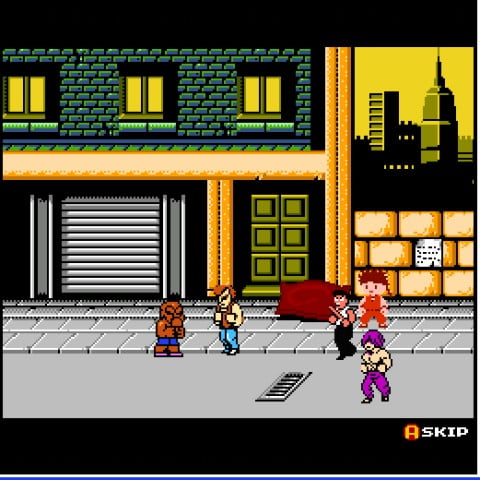 If you are someone who likes classic Nintendo Games then you are definitely going to love this game. This is an action RPG game in which you need to fight with different enemies/villains like Donkey Kong and Henchmen. These guys will appear throughout your journey forward and you can use "S" and "A" key to kick and punch them. These are the only controls on the game and it is pretty simple enough. By default, Google Chrome may block this site from using Adobe Flash Player, be sure to enable it from the site settings in order to play this game smoothly.
Available for Google Chrome
4. Powerline.io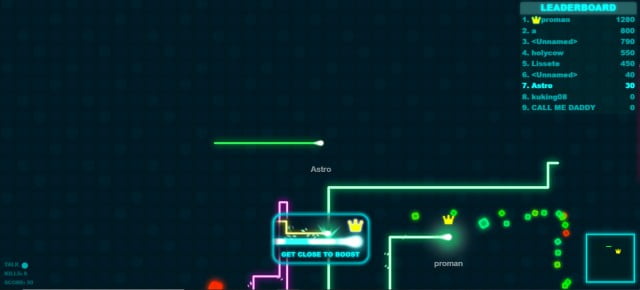 Powerline is pretty similar to Slither.io but there is some key difference here. The first one os that in Slither.io you have no maze-like structure but in Powerline, you have maze-like border. If you touch the border then you will lose the match. You need to eat everything in your surroundings to make your snake even bigger and larger in terms of size. There will be other players in the game, too. Bur sure not to touch your snake's head with any other snake as you will die from doing this. Another interesting part about this game is that you can also invite your friends to the same match that you are playing by sending them the Room Link, which you can copy from the button on top of the screen.
Available for both Google Chrome and Firefox
5. TacticsCore.io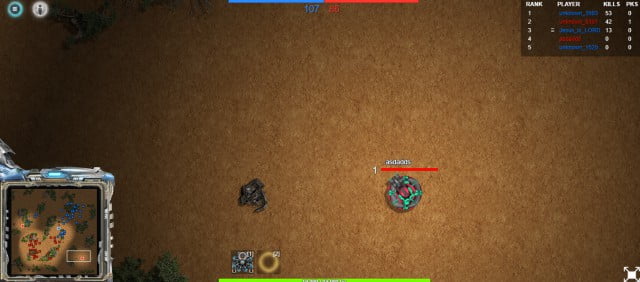 If you are looking for some visually appealing and high graphics work game then this is for you. TactisCore is a little different from any other games mentioned in this article and there is a reason for it. The graphics work and 3D graphics games makes more interactive to play. Basically, it is an action-adventure fighting game, you can choose your weapon of interest like Bomber, Tank, Silencer, Roader, etc. There will be two factions, you can use the traditional "WASD" keyboard control to move your vehicle. Now, blast the other team and earn a point for that. As mentioned earlier, this is a visually appealing and high graphics game, so it might take a little longer to load all the elements and to start the game. For me, it took 10x more time than loading other browser games listed on the list.
Available for both Google Chrome and Firefox
6. Threes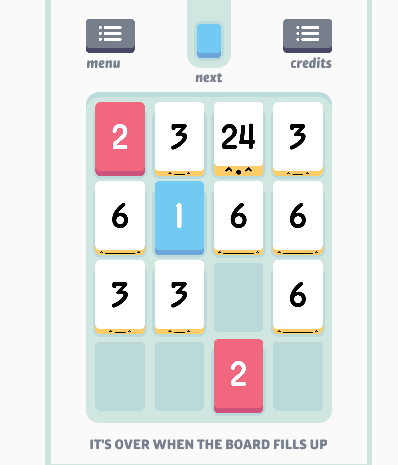 Threes is a web-based browser game that is very similar to the 2048 Android Game. You will be presented with a 4X4 table and some numbers in it. You have to adjust the arrangement and make the possible highest number. But with some rules, The number "1" only aligns with the number "2" and any other tiles with number 3 or high will only align with the same identical tiles. One move will rearrange multiple tiles on the board, so plan your move before taking it into action.
Available for both Google Chrome and Firefox
Read: Android Emulators to Play Android Games on PC
7. Agar.io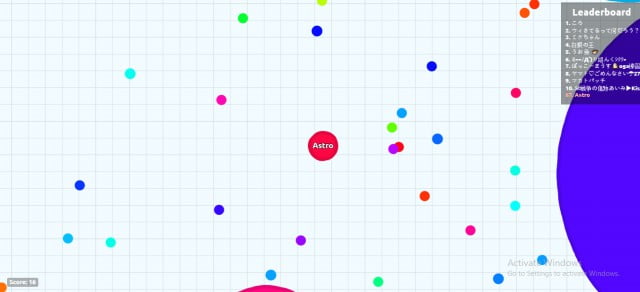 Similar to Slither.io and Powerline.io, Agar.io is another interesting ga,e in which we need to collect maximum food available and make our bubble grow bigger. Unlike the other two games mentioned earlier, we are not having a snake in Agar.io, instead, we will have a bubble and you will have to eat the small circles and dots in a different color to grow larger. It is a multiplayer game and there will be multiple players playing the game. There will be other players, be sure not to collide with them as you will lose the match if you do so. The controls are pretty simple, you can move your mouse around to direct it to a particular location.
Available for both Google Chrome and Firefox
8. Wings.io

Wings.io is a super cool minimalistic shooting game. You will own a fighter jet in the game and you need to shoot all of them a blast them. There will be multiple jets flying over the sky, you can use the lift mouse click to shoot them. To control the jet, you can use your mouse itself. Moving the mouse will adjust the location of Jet and that's how we play the gamer. There will be add-ons and power up in the sky and you are required to collect them in order to increase the points. More time you spend and blast other jets, more points you will earn.
Available for both Google Chrome and Firefox
9. Sunset Bike Rider

As you might have already guessed, it is a bike stunting game. In the game, you have dirtbike and you need to ride the bike through some extremely offroad terrains and progress forward. The background of the game is a cool artistic sunset image and that's why the game got the name Sunset Bike Rider. The controls are pretty simple and easy. You can press the Space key to speed up and arrow keys to control the movement and direction. The game progresses, the levels get tight and hard. Additionally, you can press the Shift button to add Nitro Booster and Ctrl button to brake.
Available for both Google Chrome and Firefox
10. Blast Arena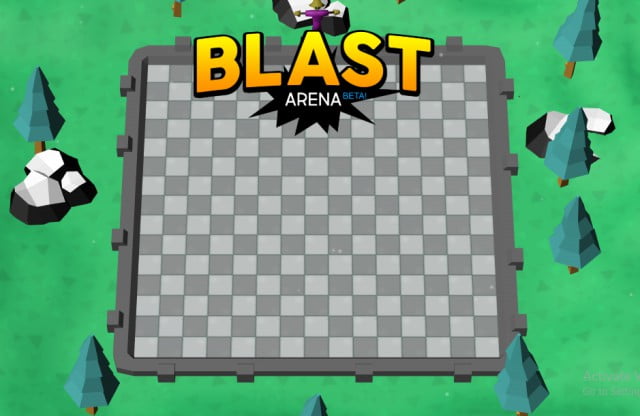 At number 10, we have Blast Arena. It is a classic sort of a game that you will find in some old feature phones. Everything is simple, there is a maze made with Stone and Metal, and your objective is to place bombs in them such a way that it causes a maximum explosion and collect all the rewards. It is a multiplayer game and there will be other players, too. Even if you break the wall, others can still steal your reward, so be careful there. You need to survive the maximum time without dying. Be sure to place the bomb in such a way that a single explosion will give you maximum rewards.
Available for both Google Chrome and Firefox
11. Linerider
LineRider is a simple Browser-based online game that is closely related to Physics. In this game, all you want to do is just draw some lines with pen tool to make the character freely move for the maximum distance. You need to draw the most effective path in which the character can over longer distances. At first, you will be presented with a pen tool, just draw the path and if you think you made a mistake then you can the eraser tool to erase the path and draw again.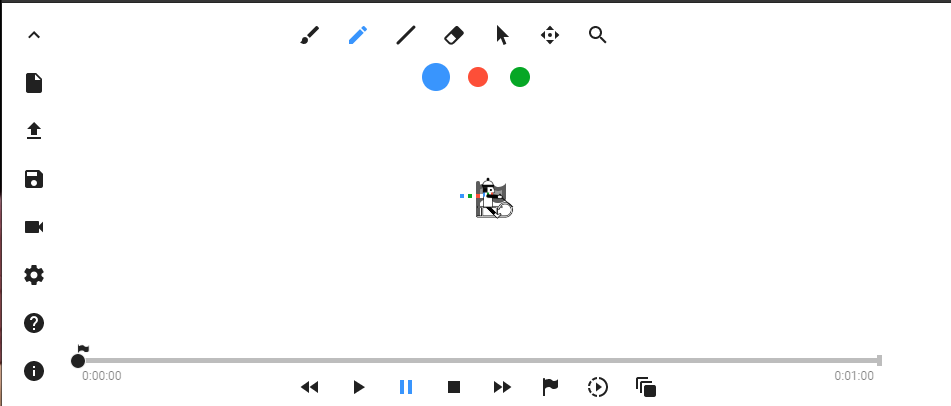 Apart from that, you can also change the pen color and even record the whole journey as a video and export it.
12. Nightpoint
Nighpoint is a multiplayer browser-based action RPG game. You need to kill hordes of zombies coming to attack you and at the same time, you also need to take cover against your enemies who will be firing at you. You need really to concentrate on it to play the game. It will be better if you use Mouse to play the game instead of Trackpad. As the Zombies are approaching you, you will be required to kill them, run away from them and at the same time you need to escape from your enemies, too. It is better to play the game with Mouse. The control is simple [WASD, 1234 and Left Mouse Click]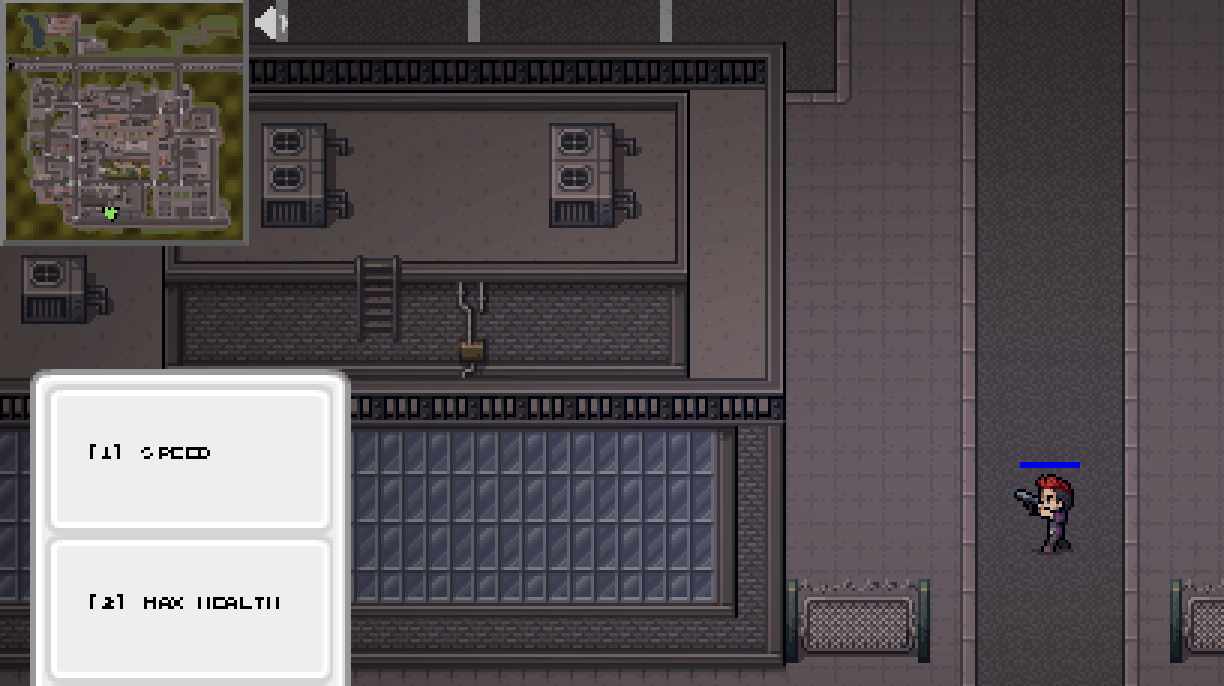 And again, this game is one of my personal favorites.
13. NoBrakes.io
NoBrakes is a simple multiplayer racing game that you can play on your web browser. All you have to do is just visit the website and wait for a couple of seconds until the game loads. Once done, you can use arrow keys on the keyboard to start the race and use left and right arrow keys to steer.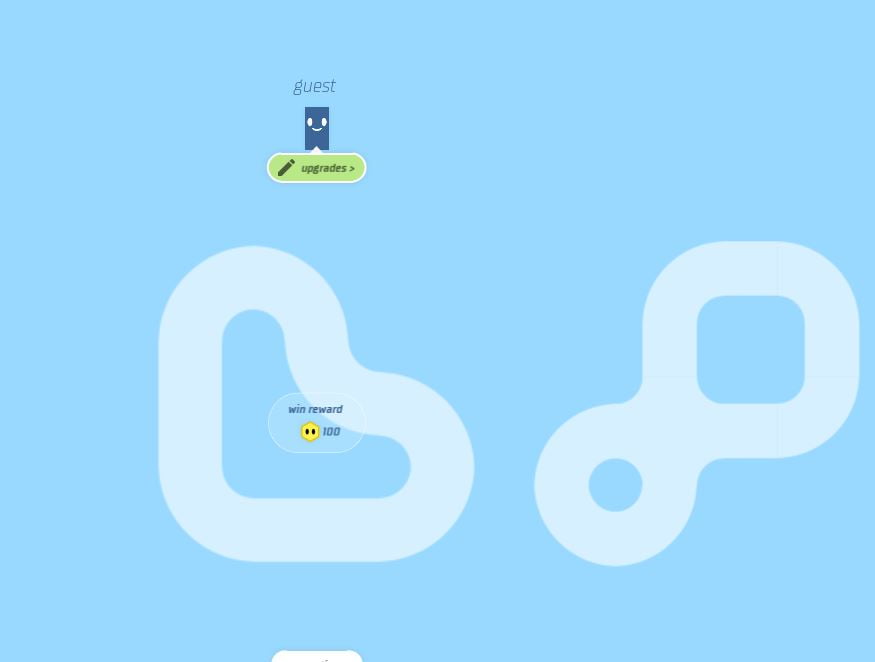 There will be multiple race tracks of different sizes and shapes. There will be tons of other players as well. During the race, there will be stuff that you need to collect in order to get power up and increase/decrease speed. Go ahead and try the game.
Browser Games to Play in [year]
These are some amazing yet addictive Browser Games that you can play right away. If you have some free time then these games for best to kill your time. If you are doing some work or studies then take a 5 – 10 minutes break to play these games and relax for a little period of time. I will update the article with more games as I find some of them, If I missed some other cool games, then be sure to comment down below the same.