GBA or Game Boy Advanced is a portable Gaming console which was really popular back then. Nowadays, you really can't find any active BDA Consoles and people eventually switched to a smartphone to play their favorite titles and games. GBA Trend is out and almost all people rely on Smartphone to play and experience different Games. But, GBA Emulators will help you to get back to your childhood by allowing you to play GBA titles within your Android Device. If you are looking to Play Android Games on PC, then you should use Android Emulators or Online Android Emulators.
Pokemon Blue and Pokemon Diamond etc were some of the best and popular games that were available for GBA consoles. But these games are not readily available for Android either. Things have changed a lot and now Android is a stable and strong operating system with hundreds of thousands of games available for it. Whatever be the games available for Android, the feelings that you get when you play GBA Game is little different. You will be taken back to your childhood with a lot of Nostalgic feelings and memories.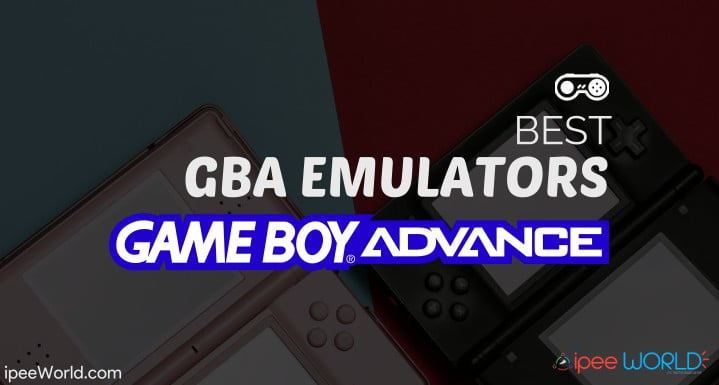 In short, In this article, we will discuss some Best GBA Emulators for Andoird which will help you to emulate the exact same GBA Console right in your Android device itself. After which, you will be able to download and play your favorite GBA Games like Pokemon Blue and Pokemon Diamond. And again, trust me, guys, if you are a Pokemon fan then things around you are gonna change pretty soon.
Without wasting any more time, let's get directly into it.
Best GBA Emulator for Android
We will be discussing different GBA Console Emulator for Android which will help you to play GBA games on your Android device. The list below contains both Paid as well as FREE GBA Emulators for Android. If you want basic features and options then you go with the FREE Version and if you want to push it little further then you can go with the Paid option which comes with feature-packed options and advanced settings.
1. John GBA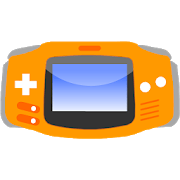 John GBA is a simple yet powerful GBA Emulator for Android that comes with very simple to use options. This app will help you to emulate GBA Console on your Android device including Tablet and Smartphone. It uses the original GBA Engine to enhance the usability and get the feel of using a console itself. One of the main advantages of using this Emulator is that it has the ability to save data to Dropbox.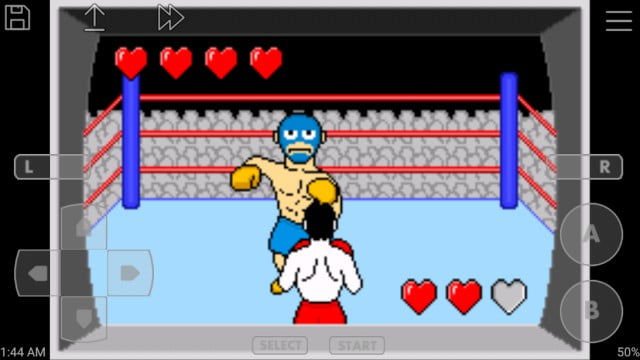 Pros:
Uses the Original Game Boy Advanced Engine to make it authentic
Paid version available with no Ads
On Screen Controls
Dropbox backups
Works Offline
Cheats (Raw/GameShark/CodeBreaker)
High-quality rendering
Search game files in SDCard & Internal Storage
Save States (with previews)
Customizable keys
Turbo buttons
Screenshot
Fast forward / Slow down (x0.25 – x16)
Bluetooth/MOGA controller support
Cons:
The free version comes with intrusive Ads
No support for Hardware acceleration
2. My Boy! Free – GBA Emulator

My Boy Free GBA Emulator is one of the most used GBA Emulator that works on all most all series of Android Devices with wide varieties of gaming options. This Emulator is capable of emulating all the part of a GBA console. So that you could enjoy games as if you are playing it in a real console. Another interesting part is that this is the only emulator that supports link cable emulation with not bad speed.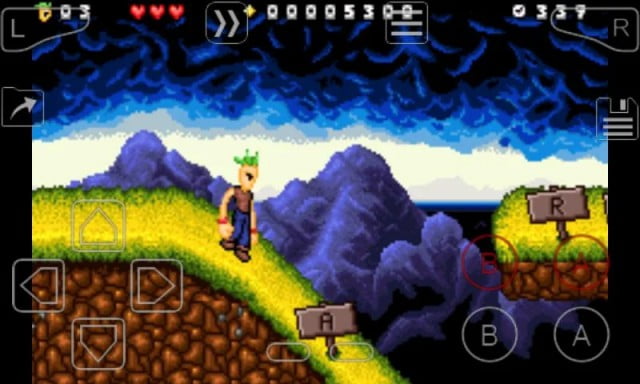 Pros:
Very high game compatibility
Gyroscope/tilt/solar sensor and rumble emulation
IPS/UPS ROM patching
Create and switch to different key-mapping profiles
External controllers support, such as the MOGA controllers.
Create shortcuts to easily launch your favorite games from your desktop.
Fast-forward to skip long stories, as well as slow down games to get past a level you cannot in normal speed.
Link cable emulation either on the same device or across devices over Bluetooth or Wi-Fi.
Cons:
3. RetroArch

It comes with its own built-in collection of applications to provide you with a 'one-stop-shop' for entertainment. RetroArch comes with both Free as well as Paid version. The Free version contains Ads and the Paid version comes ad-free along with some other cool new features and options. RetroArch is a multi-versatile program, that means that in order for it to do anything, you need modular programs that are called 'cores'.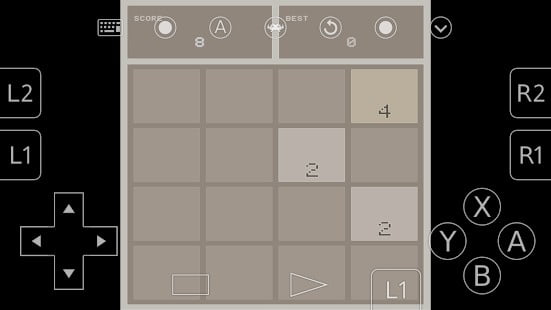 Scan files/directories and add them to game system collections!
Download cores online
Built-in input remapping
No DRM
No restrictions on usage
Open-source
No push ads
No spying
No ads period
Multi-language support!
Download Game & Watch games and play them with our exclusive Game & Watch emulator!
4. Emulator for GBA 2

Aoen among the few GBA Emulators which has support for Link Cable Emulation. Emulator for GBA 2 is a simple and powerful GBA Emulator for almost all Android Devices including Tablet and Smartphone. This  Emulator supports much older versions of Android, too. So, if you have an old Android device laying near you then you can make use of that device with this Emulator for Android.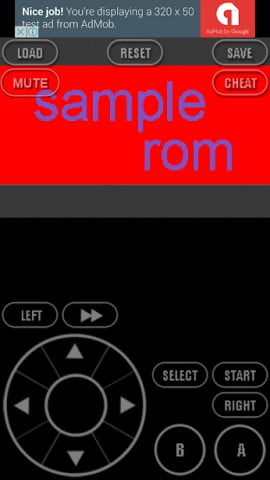 Easy to use virtual keypads.
Support load and save state.
Support Gameshark cheat code.
The Emulator for GBA 2 allows users to integrate cheat codes.
The emulator supports link cable emulation.
Support cable link emulator for 2 devices via wifi.
5. GBA.emu

GBA.emu is an advanced GameBoy Advanced Emulator based on VBA-M r1097. This Emulator requires at least 1 GHz processor for a better result. Motocross Challenge ROM will pre-installed in the Emulator straight out of the box. Comes with both Paid and Free options, Go with the premium option if you really enjoy the Emulator and want to support the Developer for his hard work. It's an Open Source project and you might find Updates quite often.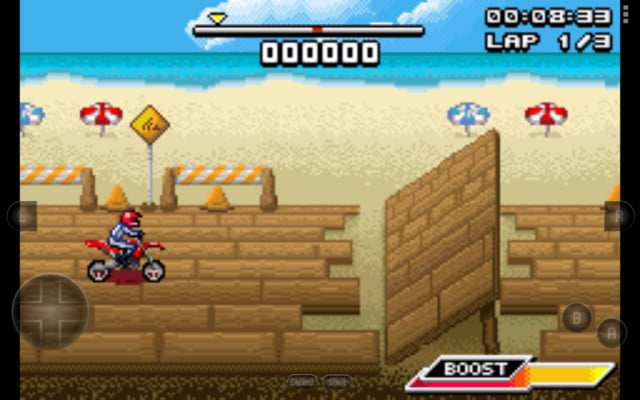 High-level BIOS emulation, no BIOS file needed
Backup memory and save state support, state files are interchangeable with the PC version of VBA-M.
Supports games in .gba format, optionally in the ZIP, RAR, or 7Z files
Cheat code support using VBA-M-compatible files (.clt extension), don't use any "Master" codes since they aren't needed
Configurable on-screen multi-touch controls
HID Bluetooth/USB gamepad & keyboard support compatible with any input device recognized by the OS (MOGA Pro, etc.), Wii controllers also supported if running Android 4.1 or lower, all devices support custom key profiles
 Works in any orientation
How to Add Cheat Codes in GBA Emulators
Every GBA Emulators for Android mentioned above support the use of Cheat Codes. Here is how you can apply a cheat code in the emulator.
Open the Emulator
Load any ROM like Pokemon Emerald
Click on the top "Menu" icon
From the pop-up menu that appears, select "Cheats"
Click on "NEW CHEAT" button
Now type in the Cheat Code, Cheat Type and Cheat Name in the respective fields.
Now Save it and you are all good to go.
Final Words
These are the top 5 best GBA Emulator for Android which will let you play Game Boy Advanced Games right in your Android device. You have not just 1 or two but 5 different and unique GBA Emulators here. Select the one that you like the most and go ahead with it. I have also mentioned the method to type in any Cheat Code to the Emulator to make your gameplay much more smooth.