Hulu is a leading video streaming and OTT platform out there. It is just like Netflix, Prime Videos, HBO Max, etc. Oftentimes, a lot of people face issues with Hulu. A sudden error message will appear in some cases or the playback won't start at all.
The platform already has more than 40 million users all across the globe. Even with high-quality servers and network infrastructure, Hulu sometimes fails to work like expected. Sometimes the playback won't start and the video keeps buffering, low-quality video playback, sound not working, etc are few common problems faced by Hulu users.
So, let's see how to fix Hulu not working issues like buffering, black screen, etc. Go through all the methods mentioned below and get the issue fixed.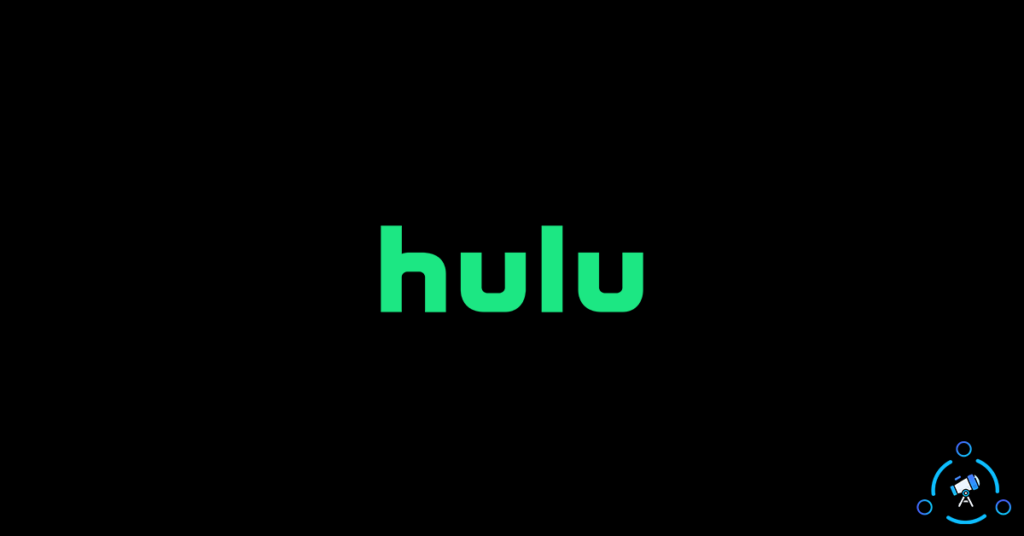 Solutions to Fix Hulu Not Working
You can follow the steps for Hulu for all platforms like Web, Smart TV, Apps, etc. So let's get started.
1. Check if Hulu is down
The very first thing that you need to make sure of is that Hulu is working properly. At times, the Hulu servers might go down interrupting the service. There are some methods to find if the issue is with Hulu itself.
Using the website below, you can find if the issue is with your device or Hulu servers. For this, follow the steps given below:
Visit Downdetector website (Clicking on the link will take you to the Hulu server status page on Downdetector website.)
The website will let you know if the Hulu servers are down. If you find any issue here, then it means something is wrong at Hulu's end. If not, then the problem might be with your device or Internet connection.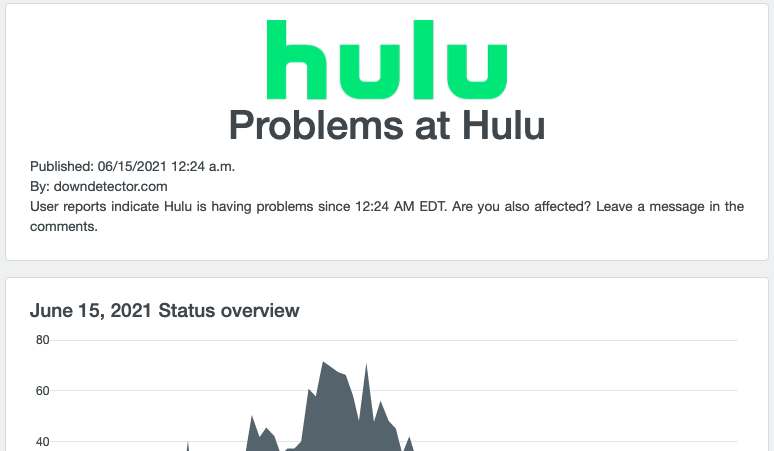 If the problem is not with Hulu servers then let's see some other methods to fix the issue.
2. Hulu Error Codes to Fix Hulu Not Working
If Hulu is not working and shows some error codes then you may search for the error code to find more information. Each error code stands for a unique problem. You can search for it on the Hulu help center to get more information about the error code.
For example, some error codes might be related to your device while some others will be related to your network connectivity, etc. Refer to the official documentation to find more details about any Hulu error codes.
3. Force Close Hulu and Reopen
Simply closing and opening the Hulu app can sometimes solve the issue. Hulu is available for a wide variety of platforms including Android, iOS, Smart TVs, Streaming Devices, TV Boxes, Web, etc.
If you are using the Hulu app then you need to close it completely and then open it again. Make sure not to minimize it, but to completely close it. Once closed, reopen it again and select any show from the list and try watching the same. If the video playback doesn't start or the error still persists then move to the next section.
If you are using Hulu's website via Web browser then try to close the web browser and open it again to visit Hulu. Sometimes closing the web browser might not completely quit the application, make sure to close it from the background apps section as well.
4. Restart your Device
Restarting the device can help you in fixing the Hulu error. Hulu is available for all leading platforms on smartphones, TVs, the web, computers, etc.
All you have to do is just go ahead and turn off your device. Once turned off, power it on again and open the Hulu app to see if the problem still persists.
5. Update Hulu App
If you are using the Hulu app to watch content then make sure that you have the latest version of Hulu running on your device. If you are using an old or outdated version of Hulu, then there are chances that some features might don't work.
Depending on the device you use, you need to update the Hulu app to the latest version. If you use Hulu on Android or iOS then open Google Play Store or Apple App Store to update it to the latest version.
If you are using Hulu on any other device then you may visit the respective app store and update the app from there. You can find a detailed list of how to update Hulu on different platforms like Android TV, Apple TV, Gaming consoles, Media boxes, Smart TVs, etc.
Once updated, open the Hulu app, and problems related to the older version will be solved now. If the issue is fixed then continue surfing Hulu or move to the next step.
6. Clear Hulu Web App Cache
If you are using Hulu from your web browser then over time, a lot of cache files might get accumulated. Older cache files might not be updated to work the newer versions. For this, the best thing to do is to clear the Hulu website cache on your web browser.
All leading web browsers including Google Chrome comes with the option to clear cache.
So let's see how to clear the Hulu cache on any browser. The steps will be pretty much the same for all browsers out there. Only the UI and option name might differ a little bit.
Open the Web browser (I am using Google Chrome)
Head over to Settings and click on Privacy and security
Under Privacy and security, find the option which says 'Clear browsing data'.
Now switch to the Advanced tab and click on the Clear data button.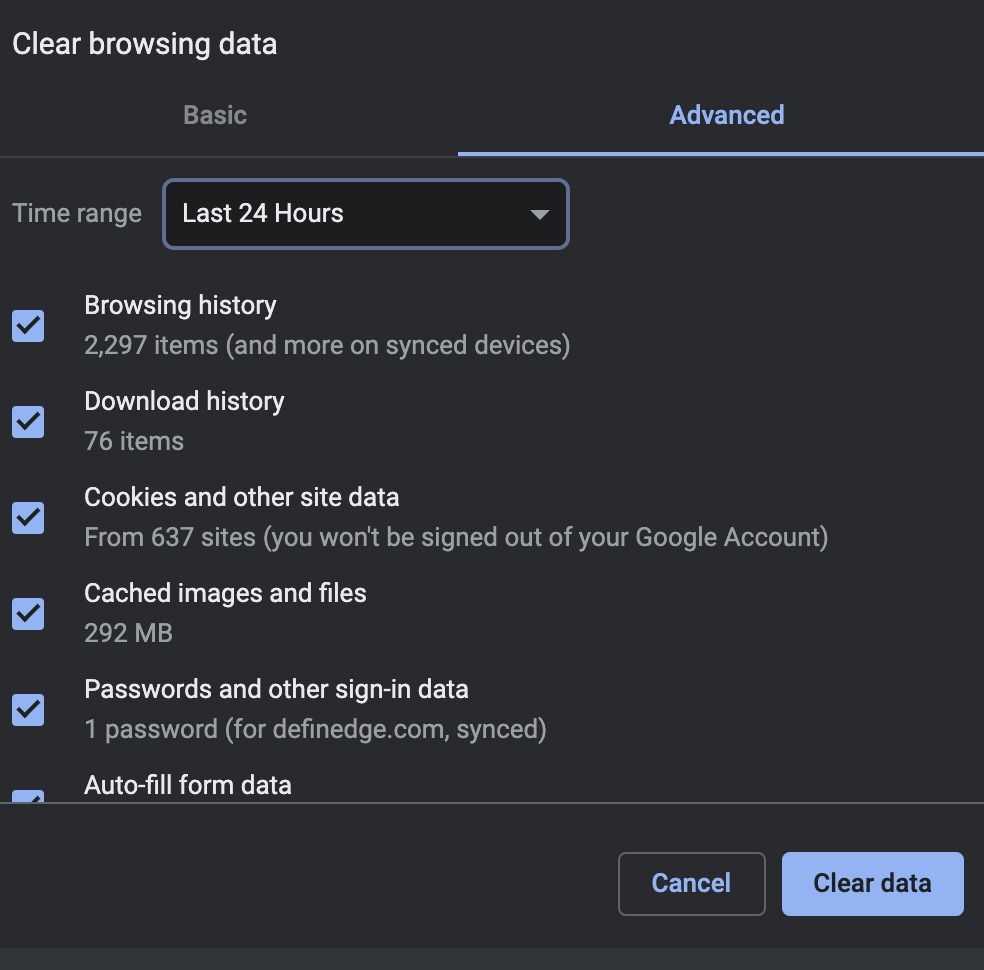 Wait for some time till it clears all the data. After clearing the data, head over to hulu.com and see if the problem has solved or not.
7. Clear Hulu App Cache
Clearing Hulu app cache is yet another method to fix Hulu-related issues on your device. Clearing the cache will delete all the locally stored cache files from your device.
Follow the steps given below to clear cache files of Hulu on Android.
Open Settings
Head over to Installed Apps' section
Scroll down through the section and find Hulu from the list
Tap on the Clear data button and select Clear Cache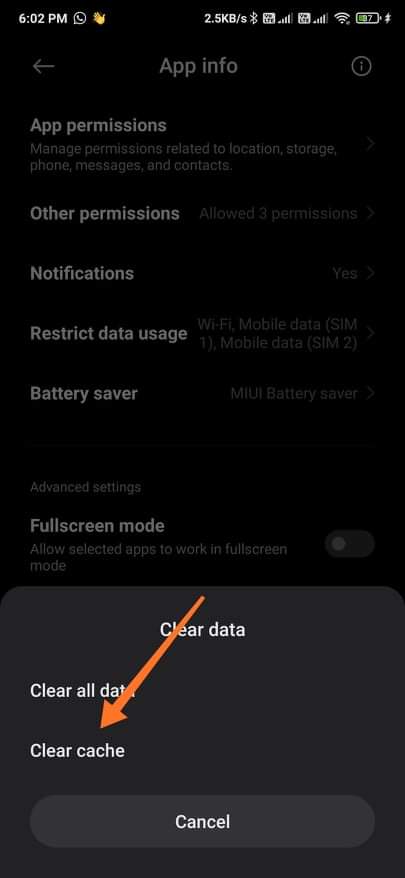 This will delete all the cache files related to Hulu.
If you are an iOS user then move to the next step as there is a better way to do it.
8. Reinstall Hulu App
The next solution to try is to uninstall the Hulu app from your device and reinstall it again. You may follow the steps given below if you use the Hulu app on your device to watch Hulu content.
First of all, uninstall the app and all associated data. Once the app is completely removed from your device the next thing to do is visit OS's app store and search for Hulu. Once again and install Hulu and log in to your account.
9. Run a Speed Test
As per the official documentation, for smooth vewing experince, Hulu suggest you to have at least 3Mbps for SD streaming, 8Mbps for Live streaming and 16Mbps for UHD streaming.
If your speed drops below this level then you might face issues with the playback. To see if this is the problem, you may run a quick Internet speed test.
You can either use speedtest.net or fast.com to run an Internet Speed Test. Make sure that you have the minimum internet speed to stream content on Hulu.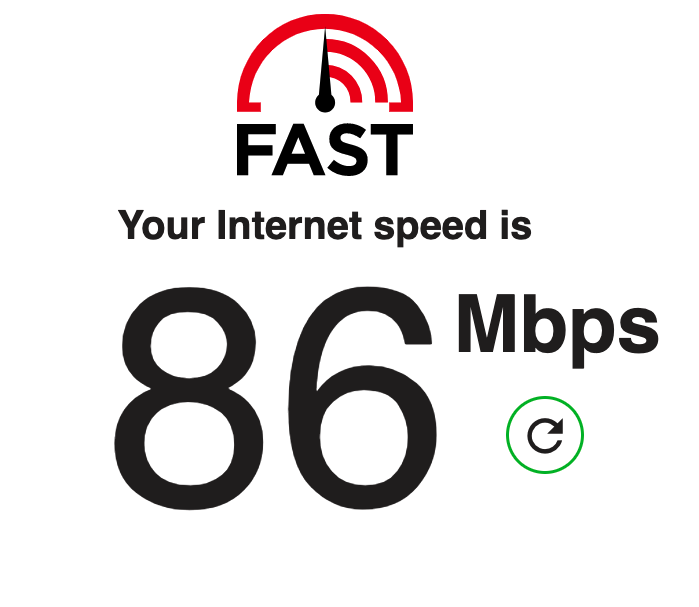 10. Contact Hulu Support
Hulu's help section comes with the option to contact the support team. If none of the above-mentioned solutions work for you then you might try contacting the Hulu support team. For this, you will have to log in to your Hulu account first. After logging in to your Hulu account, click on this link to head over to the contact us page.
Similarly, you can also reach out to the Hulu support team via Twitter as well. They are quite active there as well.
Fix Hulu Issues
These are some quick fixes that you can try to fix Hulu errors. Oftentimes people face some sort of issues with Hulu. If this is the case then you might try the solutions mentioned above. If none of them worked for you then the next thing to do is get in touch with their support team. Hopefully, that should solve the issue with Hulu.