Instagram is one of the most famous social media platforms out there and almost everyone loves using Instagram. We all are used to like the posts we love but we don't always save all the posts.
Who doesn't love going back to the things they like and the feeling of nostalgia and emotions attached to those amazing posts we liked previously is beautiful and we all love it right?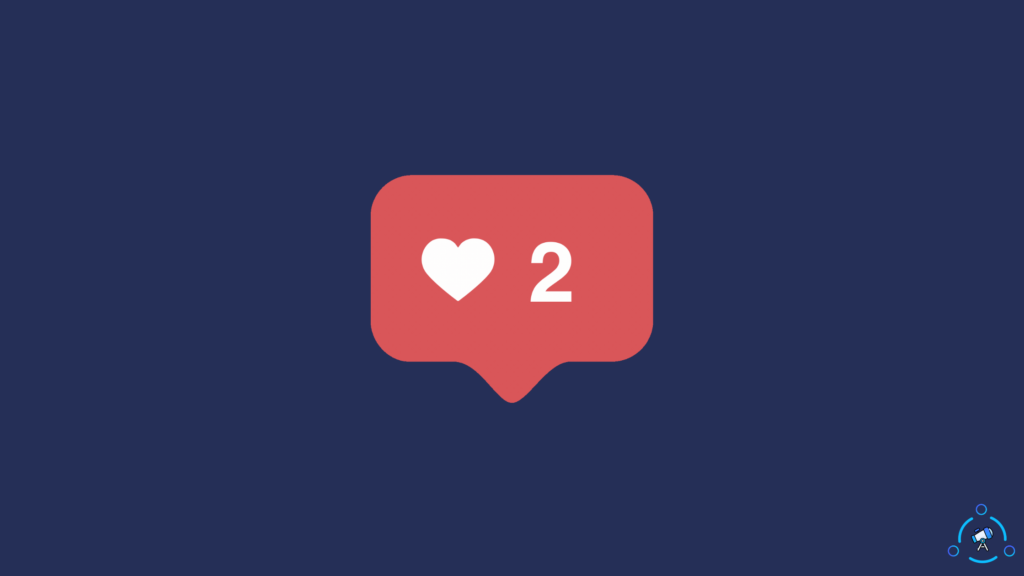 If you have accidentally liked a post on Instagram, the method below should help you find them
So how can you find the old liked posts on Instagram to share with your friends or just enjoy the post again?
We have the solution to your problem.
How to find your liked posts on Instagram?
Instagram provides the option to see older posts that you have liked previously. Not only that, but you can also see your older comments and story replies.
We have simplified the steps for you to find your old liked posts on Instagram just follow the steps below.
Before we start, make sure to update your Instagram app to the latest version. As of Feb 8, 2022, Instagram has changed the UI of the setting menu. So we will suggest you update your app first.
Take a look at private Instagram viewers to view stories without letting the other person know.
Step-by-step guide to finding your liked posts on Instagram
Step 1
Open the Instagram app on your mobile device. Login to your account. If you are already logged in, click on your profile picture available in the bottom right corner it will take you to your profile page.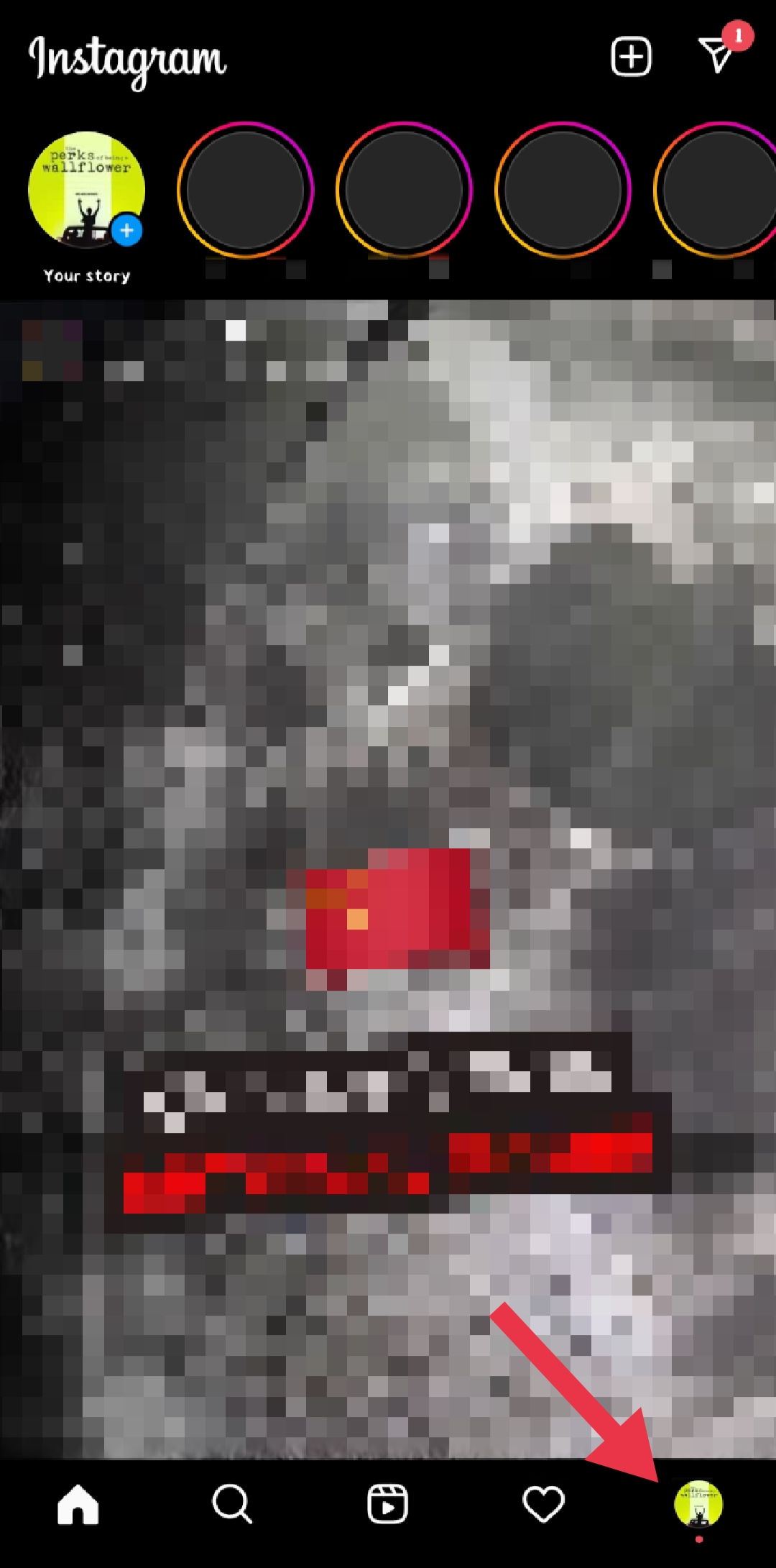 Step 2
Now what you have to do is to click the menu icon on the top right corner of your profile page. It can be identified as (three horizontal bars ) or you can also see it in the image below. It will open the menu options.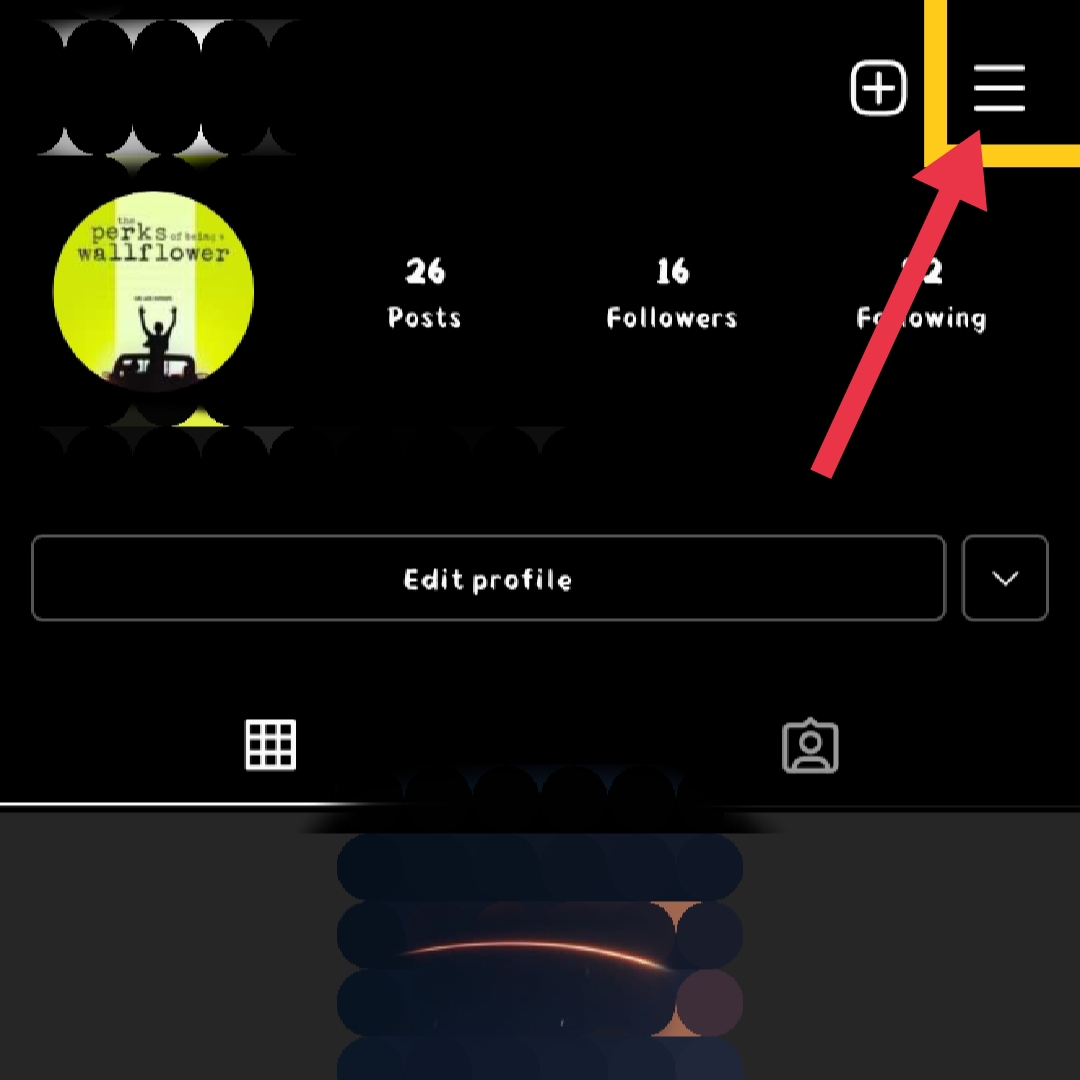 Step 3
Now you can see the menu window down below your profile page. Click on the "your activity" option on the menu window and it will redirect you to the activities section.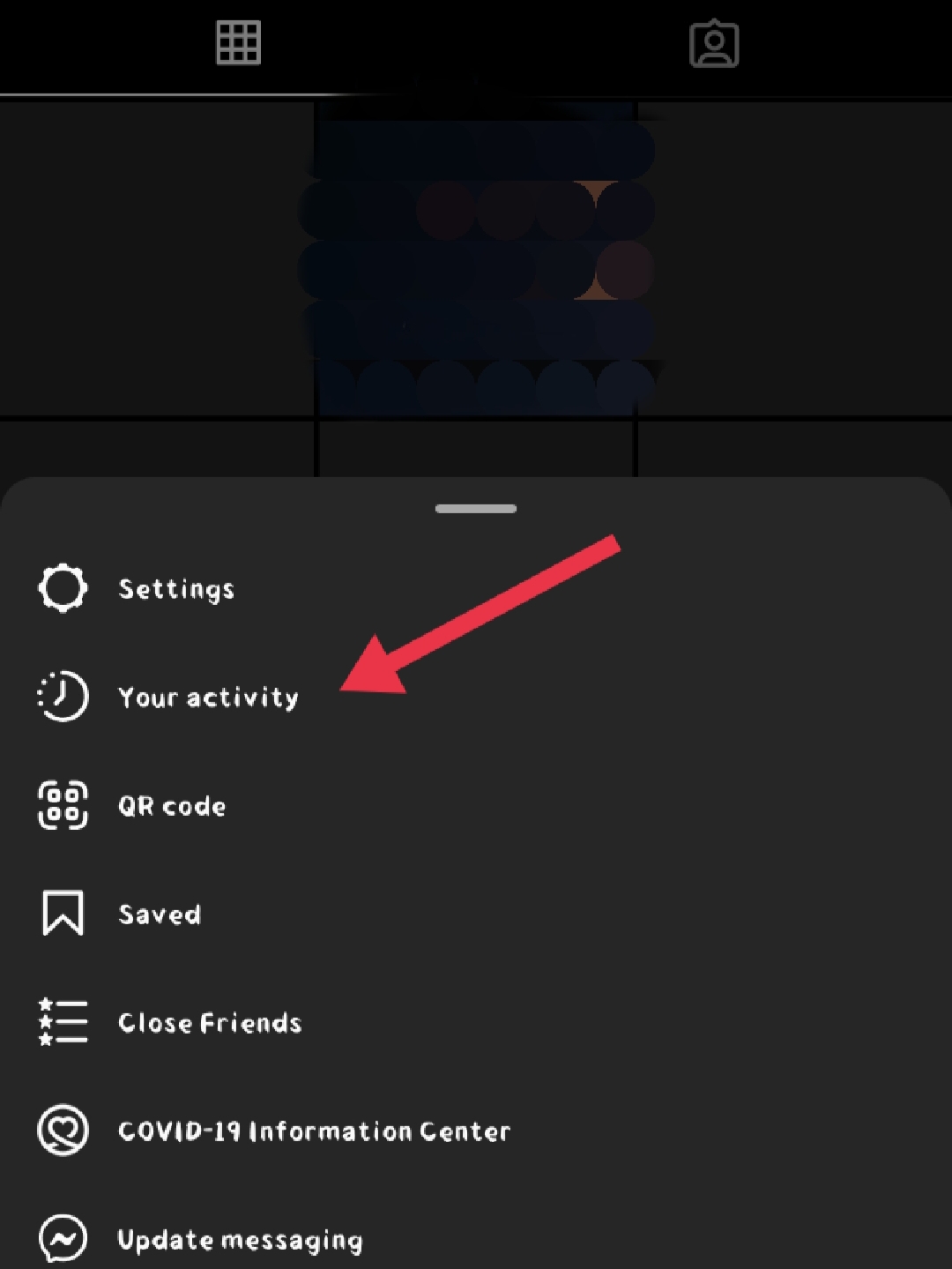 Step 4
On the activities page, you will be able to see so many options like how much time you spent on the app. You can also see the archived photos and videos in this section to find your old liked post click on the interactions option.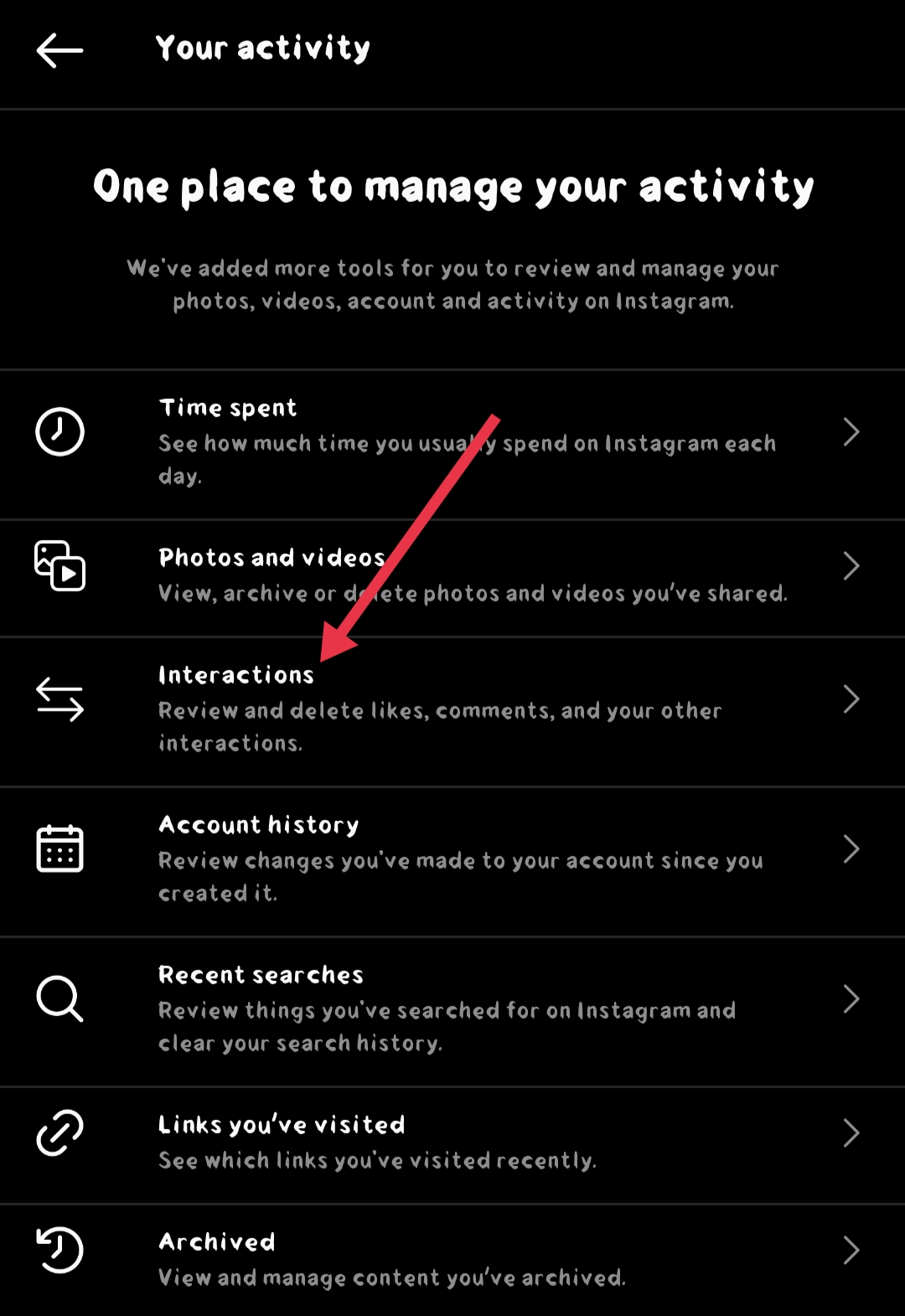 Step 5
There will be three options, one for your amazing liked posts and one for your beautiful comments and the last one for your story replies. Click on the likes option to see your liked posts.
You can also see your comments and story replies the same way as the likes.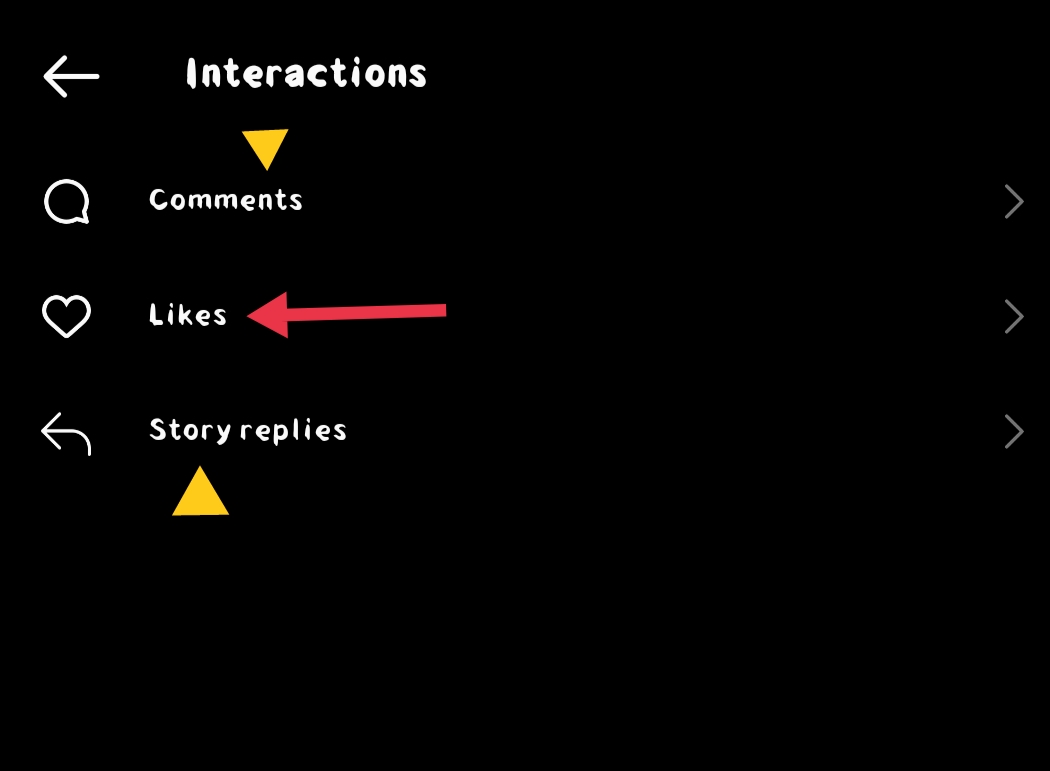 Step 6
Now you can see new and old liked posts both in the same section where you can also see a few more options that will help you find the specific post you are looking for.
Now all the old posts that you liked are available in front of you but you have to do so much scrolling if you are looking for one specific post. Don't worry we can make it easier for you to find that one post to save your time.
Ways to find a specific liked post on Instagram
There is still no option to jump into a specific Instagram-liked post but you can still save yourself from endless scrolling.
In the liked posts section look on the top right there is an option to sort & filter the page it will help you to see the post in a different order. You can choose to see the posts in older to newest order or from newest to older.
In the image below you can see how to change the viewing order and how to start seeing from a specific date.
Click on the sort & filter option in the likes section.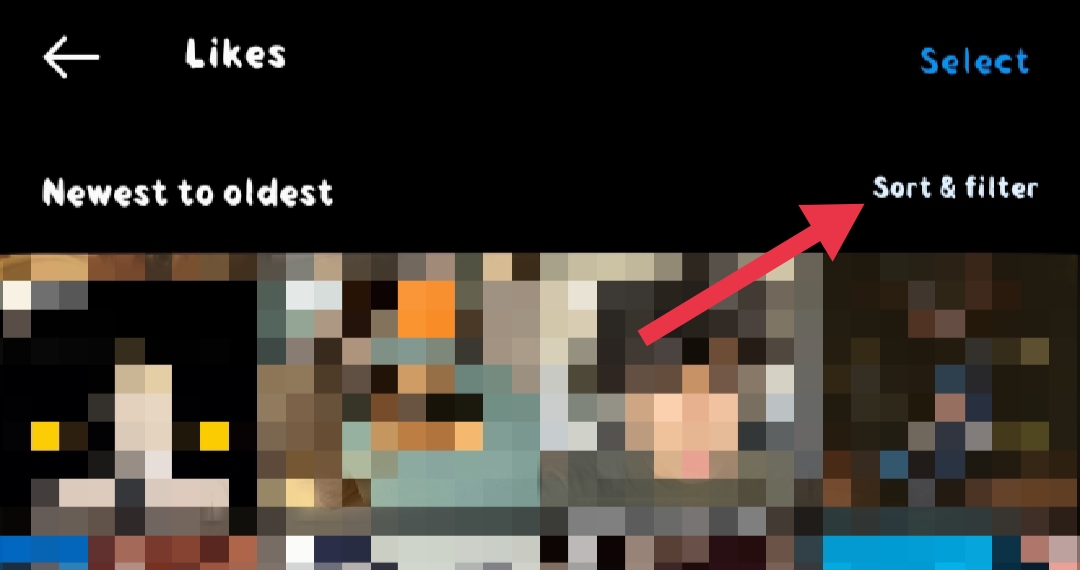 Now you will get the option to change the viewing order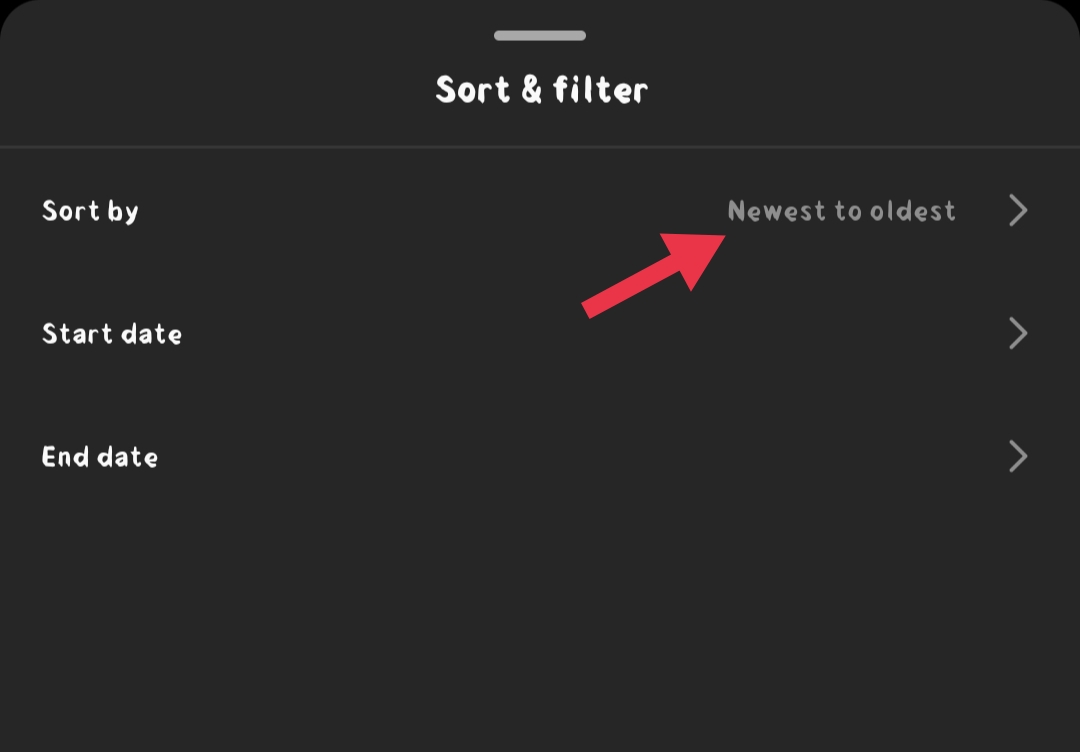 You can select the order of your choice and it can be changed whenever you want.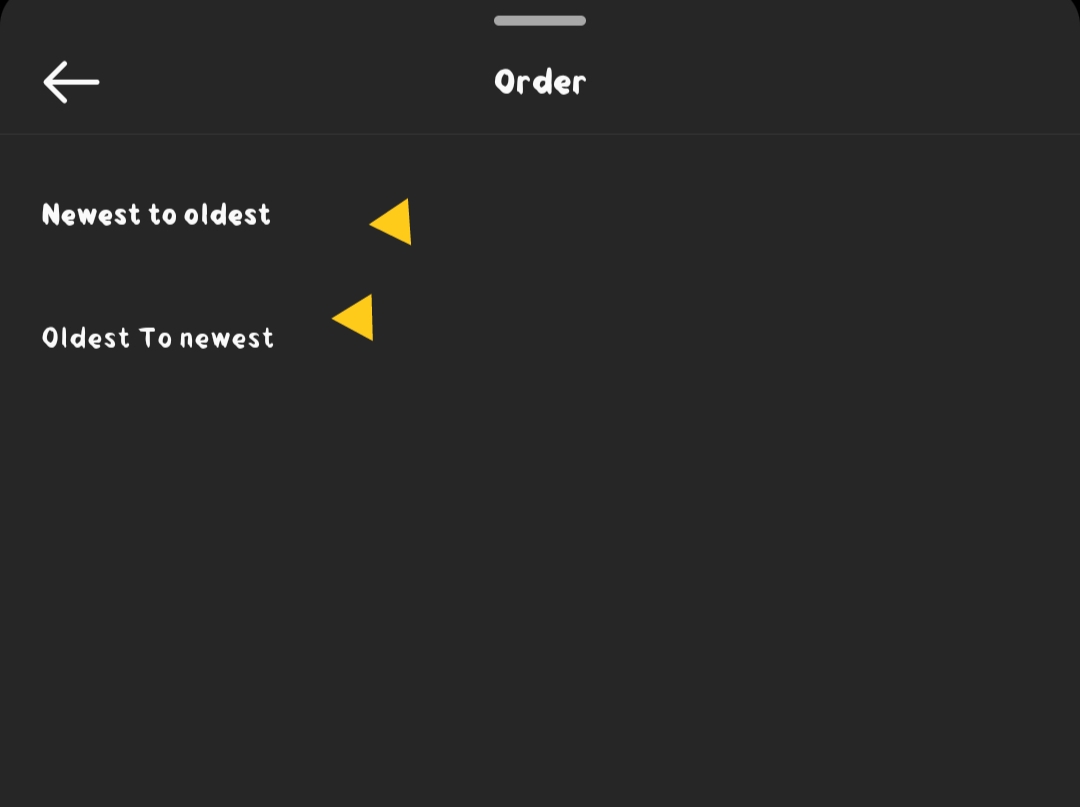 But still, this option won't always help you. What you can do is you can choose the starting date and ending date so now you can still find the post you want to see with less scrolling.
To choose the date from which you want to see the liked posts, go back to the "sort & filter" option and click on the start date and choose the starting date and then do the same with the end date.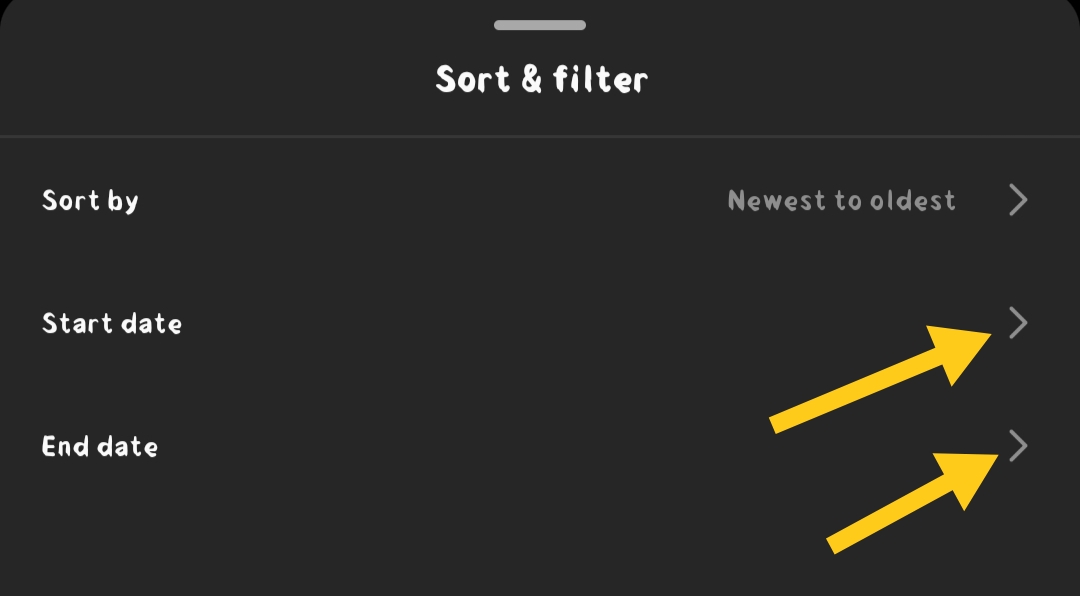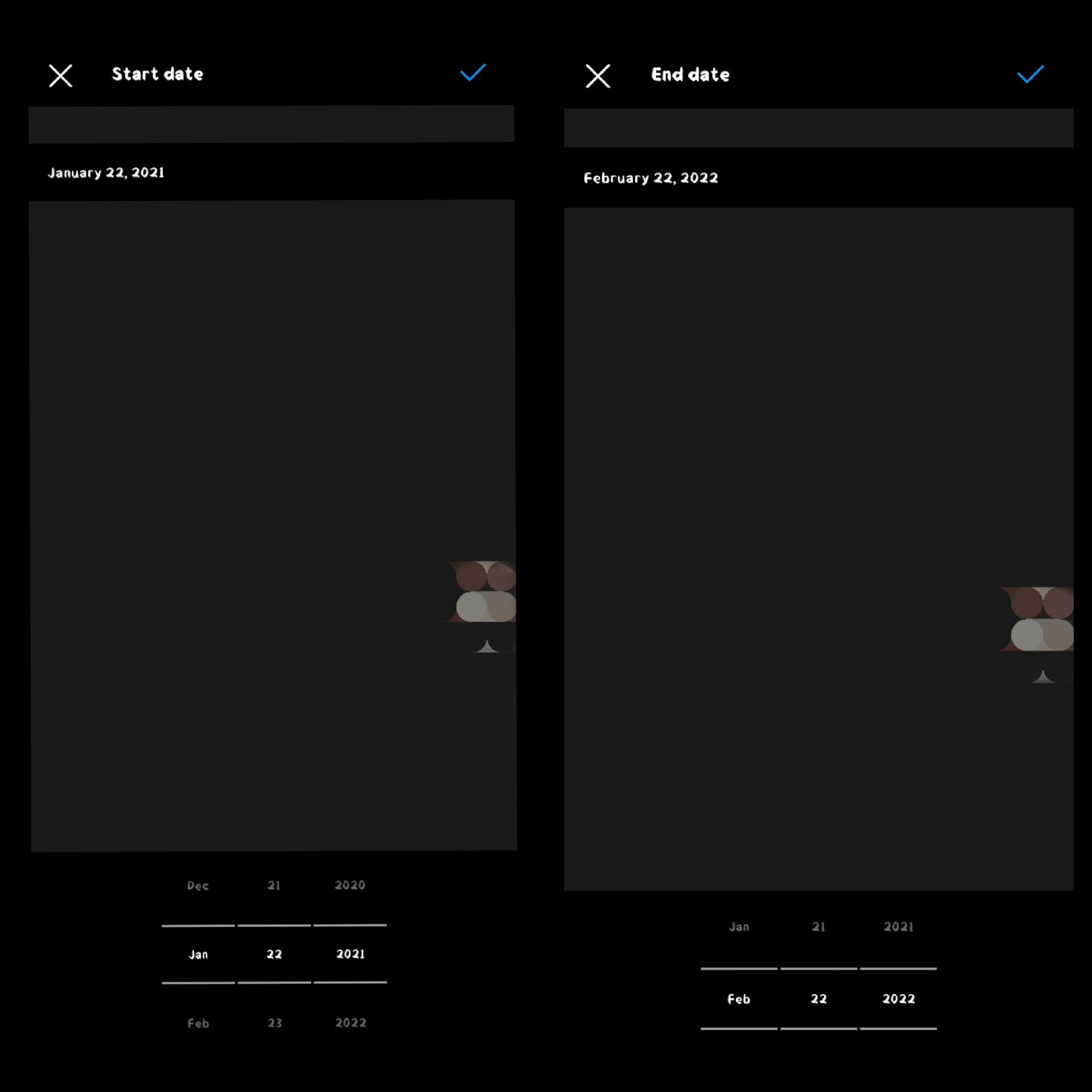 Now only the liked posts between the given date will be shown and you will be able to share your liked post with your friends.
If you care about your privacy and want to hide your activity status then see how to Turn Off Last Seen on Instagram.
how to see your liked posts on Instagram Desktop
Unfortunately, if you are using Instagram on your desktop this feature is not available for PC users. This feature is only available on the mobile application.
But if you really want to see them on your PC then there is a workaround for the same.
By following the steps given below, you'll be able to find all the liked posts on the Instagram website on PC.
Layoutify is a Chrome extension that allows you to bring some extra features that the desktop version of Instagram does not offer out of the box.
Let's see how to use Layoutify to see liked posts on Instagram. The good part is that you can view both photos as well as videos.
Go to the Chrome Web Store and install the Layoutify extension. Click on the Add to Chrome button to install the extension

Once installed, you'll find the extension logo right next to the address bar.
Now visit instagram.com on your browser and you'll notice that the layout of the website has changed completely. Along with the layout change, you'll also find a couple of new options as well.
To the top right corner, next to your Instagram DP, you will find a new three dots icon. Just click on it to view all your liked posts on Instagram.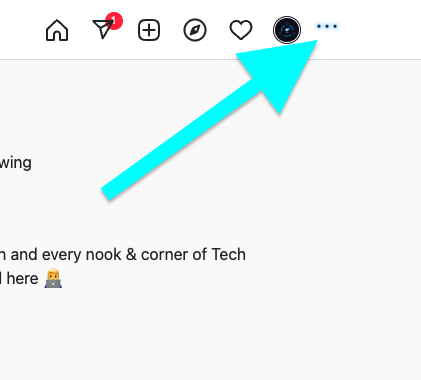 FAQ on Finding Liked Posts on Instagram
How many liked posts can I see?
Well, you cannot see all your liked posts using this method. The methods mentioned above will let you see up to 300 last liked posts on Instagram. This includes both videos as well as photos
Can I see posts I liked on Instagram on PC?
As of now, there is no official way to do it. But don't worry as you can still manage to find all the liked posts on Instagram on PC by using the Layoutify chrome extension
How do you unlike old posts on Instagram?
If you wish to unlike any posts on Instagram, you could do the same by finding that specific post again and double-tapping on it. Or you could tap on the heart button to remove the like as well.
These are 6 easy steps to see your liked posts on Instagram, and now you can head back to your Instagram account and tell users about your favorite posts that you find out while scrolling.
We will come back with more Instagram tutorials for you all.