Technology has become increasingly smarter and streaming giants like Netflix and Hulu aren't really behind in catching up. Netflix recently announced a crackdown on users that use VPNs to access its full content and we're sure Hulu isn't too far behind. Many users are now experiencing issues while using VPN for Netflix.
Unblocking movies online has gotten more difficult. However, if you use a good and reliable VPN, you will have no issues unlocking the awesome content on both sites. The best solution is of course to get a VPN with your own IP address. It will simply pick up your own home server instead of any other, every time you connect to the internet. You can do this while sitting in any part of the world.
A Virtual Private Network that lets you use your home's IP will ensure that no matter where you are traveling in the world, you can enjoy the same content from Netflix and Hulu.
Let's look at how you can use a VPN to stream unblocked content on Netflix and Hulu.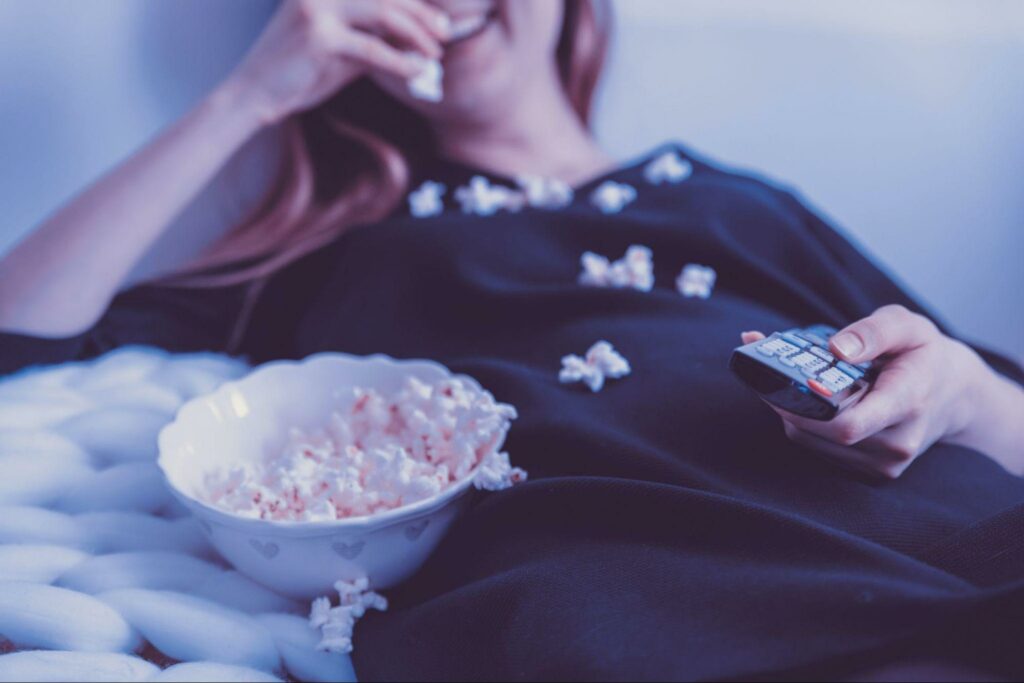 How Can You Use Netflix With a VPN?
Your IP address can be used by Netflix to determine which nation you are viewing their website from, allowing you to gain access to the most comprehensive Netflix collection possible. As a sort of "identification code," your IP address serves as the identifier for your internet connection.
As a result of your IP address, Netflix is able to determine that you are in, for example, Sweden and therefore, you can access the Swedish version of Netflix content. In accordance with the user's location, Netflix restricts access to anything other than regional Netflix libraries.
You can, on the other hand, effortlessly change your IP address using our service. For example, you can connect to a US server and receive an IP address from the United States of America. Netflix will believe that you are in the United States as a result of this. From that point forward, you will be able to access unblocked content from the United States.
Steps to Getting Your Own VPN Private Access
You should obtain a VPN connection that has a unique IP address assigned to it. There are a variety of approaches you could use to do this:
Continue to use a VPN provider, but change your IP address to something more unique: Some VPN services will offer a unique IP address to you for an additional fee. Look for services that offer a "dedicated IP address", "dedicated IP", or "static IP." Services like these will allow you to keep watching Netflix through a VPN service, and they are by far the easiest solution.
1. Subscribe to a VPN service
Before you can stream Netflix from anywhere, you'll need a VPN membership. One that has fast, dependable VPN servers and at least a seven-day money-back guarantee is the best option for testing out Netflix.
Choosing a service like VeePN is the best option to unblock Netflix and Hulu because it's reliable and it offers you a free trial. So, you can test it out before you commit to spending your money on the paid version. This is your very first step to unblock movies online and access blocked content on different streaming services.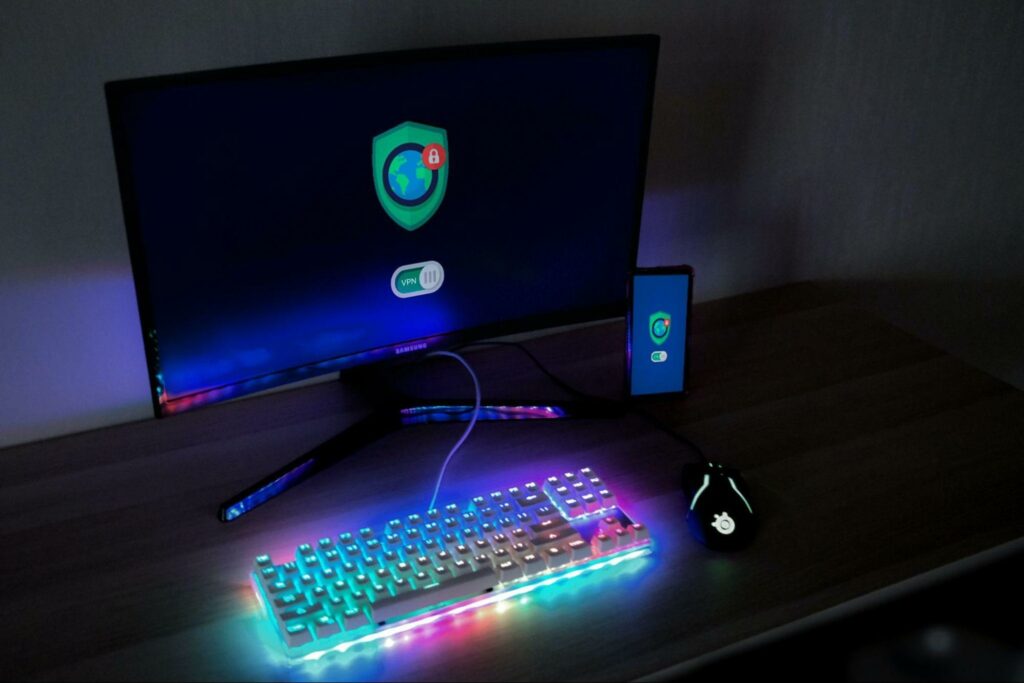 2. Install the App
Now that you have bought the app or at least started the free trial, you can go ahead and download the application on your devices. The next step to unblocking Netflix and movies online is to install your VPN on said devices.
3. Turn the VPN on
The next steps are to start using the VPN by turning it on. You should be able to select the location of the server of your choice from a drop-down menu on the VPN window. This is how you will begin using Netflix and VPN together.
4. Stream
Based on the location you have chosen for the VPN server, you can now easily watch any content that isn't restricted in the region you have selected on VeePN. This is the basic guide on how to watch Netflix with VPN.
What Are Some Other Benefits of Using a VPN?
There are some other benefits of using a VPN other than simply using a VPN for Netflix or Hulu. Here are some examples:
Escape Bandwidth Throttling
You may have experienced bandwidth throttling if you've seen reduced internet speeds on specific websites or at specific times. Perhaps your Internet service provider (ISP) is to blame for the lag. The use of a virtual private network, or VPN, can mitigate this risk. Sluggishness can be avoided by encrypting your internet traffic. Your online traffic will be hidden from anyone on the same network and its destination will be masked.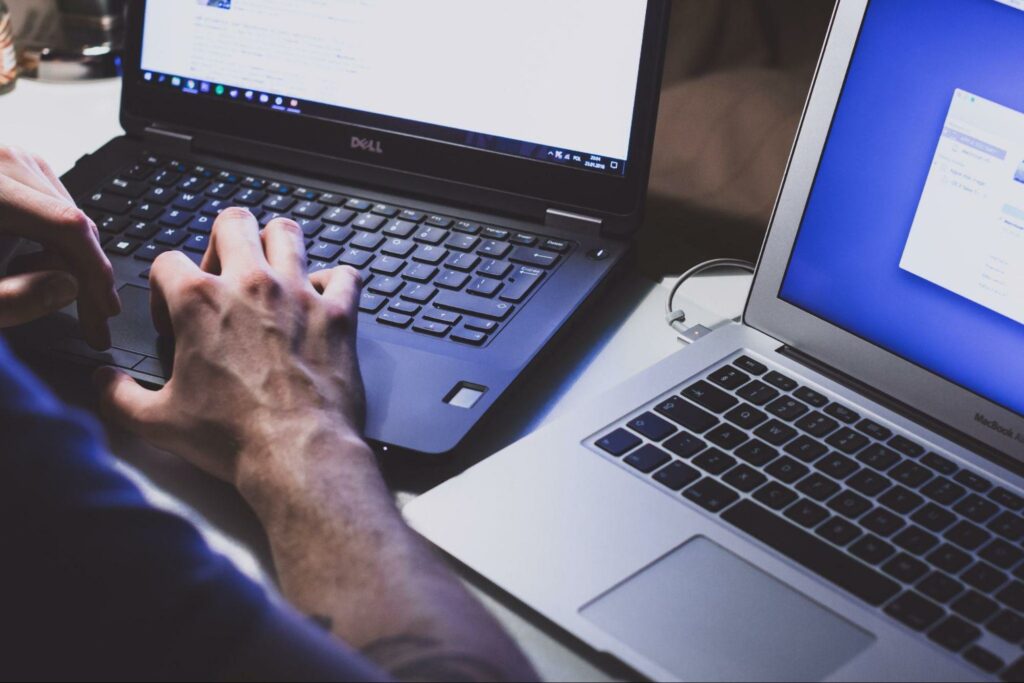 Network Stability for Organizations
Building a private network becomes more expensive as an organization grows. Businesses can use Internet-based VPNs to connect to already-existing network lines and network capability, potentially improving reach and service quality for remote and international sites in particular.
Data throttling occurs when your internet service provider slows down your service after you've consumed a specific quantity of data. Your data will be protected from ISPs and others, and you won't have to worry about hitting a data limit if you use a VPN. For certain of their customers, internet service providers can limit the amount of data they send and receive.
Using a VPN isn't just about looking at how you can watch Netflix with a VPN. It's much more than that, it is your online security and stability. It is about being secure as an internet user. It is about protecting your data and of course the added advantage of using Netflix and VPN together. Get yourself a VPN that is a complete package and also has the option for you to access the free trial.