A lot of people doubt whether Mediafire is safe? Mediafire is now showing a lot of advertisements and a lot of people have security concerns like will my computer get affected by a virus if I download files from Mediafire, etc.
Mediafire is a popular online cloud storage service that you can use to store your personal files and also to share files on the Internet. If you are someone who uses the internet regularly to download files then you might have visited Mediafire a number of times.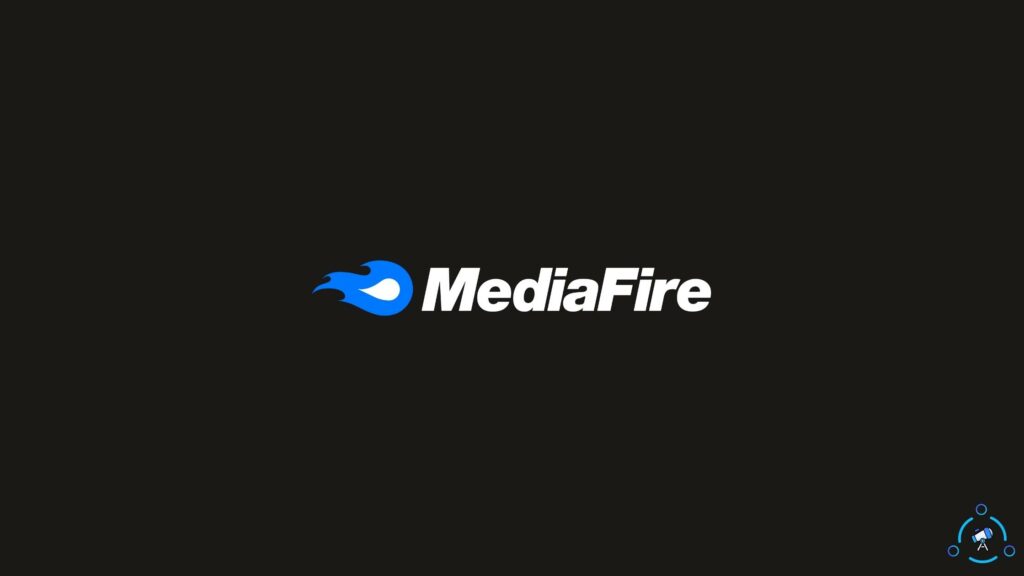 In this article, we will check all aspects of Mediafire to see if it is fully safe to use. Whether you are planning to upload your personal files to Mediafire or looking to download files from Mediafire then read the article to find more about Mediafire safety.
The details on this page are written after going through the privacy policy, data retention policy, and terms of service pages of MediaFire.
What is Mediafire?
MediaFire is a file hosting and cloud storage service which comes with both free as well as paid plans. One can use MediaFire to upload and store their personal files or to share files on the Internet via shareable links.
You can upload various types of files including images, videos, documents, software, etc. You can upload pretty much any sort of file to MediaFire.
MediaFire can be accessed directly by visiting their website or by downloading the app available for Android and iOS.
Who Can Use Mediafire
MediaFire is free to use for anyone. As per the privacy policy page, MediaFire advises that children below 16 years of age should not upload personal information/content. If MediaFire finds an account being used by a person who is less than 16 years old and has provided personal information then steps to delete the account shall be taken.
Since MediaFire comes with a free plan, anyone can sign up for an account and store up to 50 GB of content in the cloud. If you want access to more features like ad-free experience, more storage space (1TB), option to directly upload from any website, bulk download, etc then one should opt for the paid plan.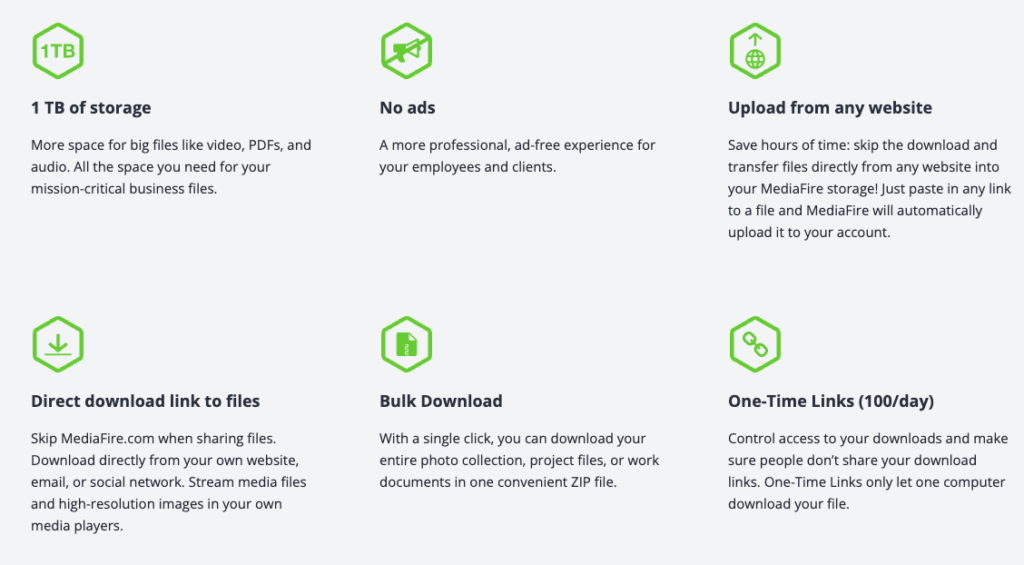 Is Mediafire Safe To Use?
Now comes the main question – is MediaFire safe to use in 2023.
Ultimately, the safety of files you download depends on the type of file you download and the uploader. Only download the file if you trust the person who uploaded it and try maximum not to download executable files.
In short, Yes, MediaFire is kind of safe. But it has many angles to it and I have mixed thoughts about it. So, I will leave it for you to decide. Go through the various policy and content retention policies of MediaFire to determine whether MediaFire is safe or not?
One thing that surprised me is the fact that MediaFire doesn't offer two-factor authentication even in 2022. This means, somehow if the password got leaked, anyone can access your account and there's no way to enable 2FA.
So I would advise you not to upload personal files to MediaFire. You may use it to upload general files and folders but not personal ones. To upload personal files you may use other cloud storage services with more security like Google Drive.
Also, it is to be noted that the files you upload are not encrypted either. So if you want an additional layer of protection then you may zip the file with password protection and then upload the same to MediaFire.
Data Used By Mediafire
Now that you know the basics about MediaFire, let's take a look at the data about you used by MediaFire and how they get access to the same.
What Does MediaFire Know About Me?
Your name
Email
Information about your device(s) including type, OS, data connecttion, system version
IP Address
Login details
Date/time of visits
Page view data
URL of the Web page you visited before navigating to MediaFire,
Referring/exit pages
Click data
Features you use
Types of advertisements you interact with
Duration of your visit
The sizes and names of the files or folders you upload, download, share or access
Where Does MediaFire Get Info About Me?
Info like name, email, etc when you create and update an account
Make a purchase
Contact the MediaFire support team
Interaction with ads
Add names and email addresses to share folders and files
Add people or designate an administrator or billing representative for a business account
Share your information from other companies, such as Facebook, Twitter and Google
Provide information at an event we sponsor or participate in
Your administrator integrates our Services with other services you use
File a DMCA claim with us
Accept our Terms of Service and Privacy Policy
Apply for a job
Mediafire Data Retention Policy
Now let's look at details on how long does MediaFire stores information about you after you delete your account on the platform.
| | |
| --- | --- |
| Access Logs | 30 days |
| Business Customer Logs | 10 years (Premium) |
| Account Metadata and Files | Up to 30 days after deletion |
| Records Required for Legal Compliance | 10 years |
| Invoice & Billing Metadata | Forever (Premium) |
| Payment Metadata | 30 days after the subscription is canceled (Premium) |
| Debug Data | Up to 1 year |
| 3rd Party Analytics | Varies based on platform |
| App Debug Data | Varies based on platform |
How To Stay Safe While Using MediaFire?
Here are some tips to stay safe while using MediaFire:
Only download files that you trust
If using MediaFire to upload personal files then zip it with password protection before uploading.
Note to not download executable files
Avoid ads
How Secure is MediaFire: Final Words
This is everything you need to know about MediaFire safety. In short, MediaFire is safe as a platform but it does not have two-factor authentication or file encryption. And if you are about to download something from MediaFire then it depends on the file and uploader. Only download files that you trust.