There might be tons of reasons why you want to move from WhatsApp to Telegram. Privacy being a very concerning thing, a lot of people have started migrating from WhatsApp to other rival messaging apps like Telegram and Signal. Soon after updating the privacy policy of WhatsApp recently, the number of users moving to Telegram increased significantly.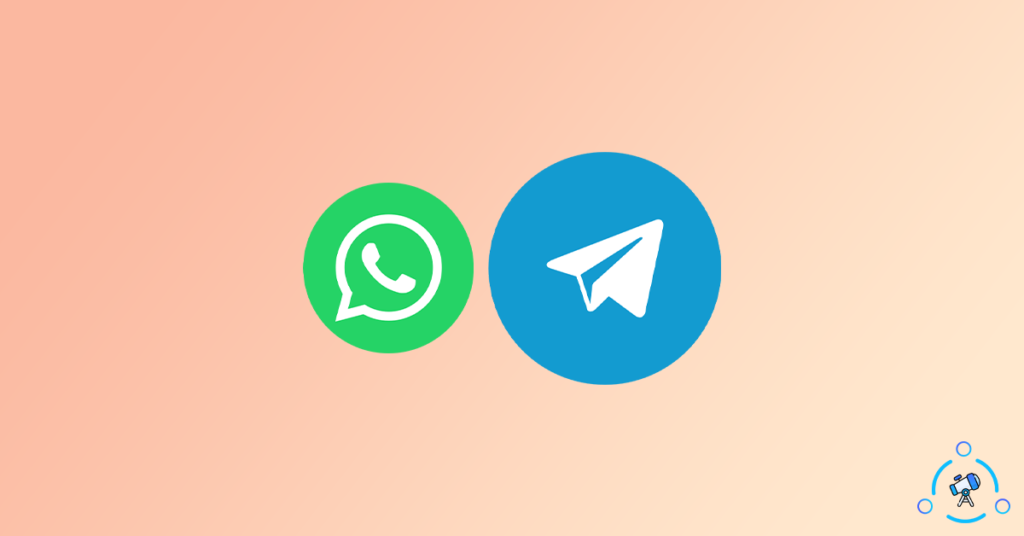 In this article, let's see how to move all your chats from WhatsApp to Telegram. It will include everything from messages to media files and stickers as well. So, let's see how to move messages from WhatsApp to Telegram.
Move Messages from WhatsApp to Telegram
Moving chats from WhatsApp to Telegram is really simple and can be done in less than 2 minutes. Follow the step by step guide to get it done.
Step 1: First of all, make sure you have downloaded and installed Telegram on your smartphone. Once installed, log in or register for a new account.
Step 2: Open WhatsApp and select the chat you want to export to Telegram.
Step 3: From the top right corner of the screen, tap on the three dots icon > More and select Export Chats option.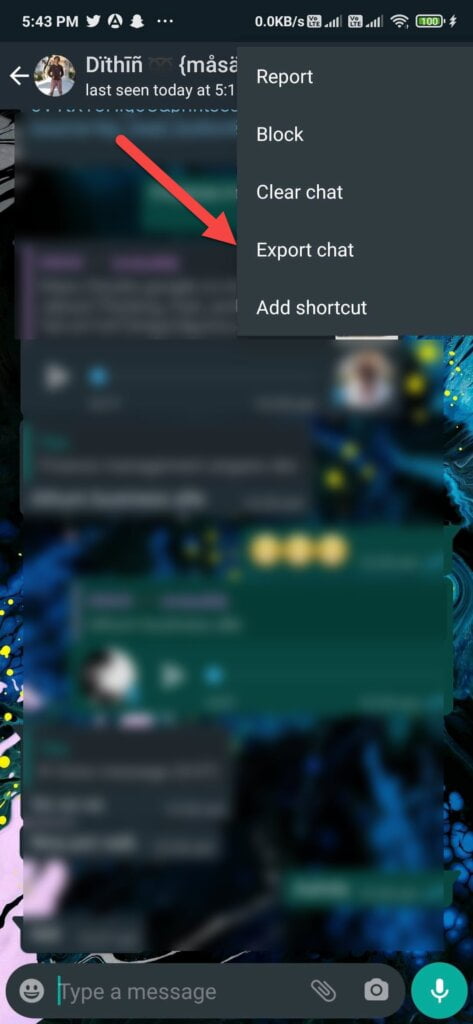 For exporting the chat, there are two options for you. The first one is to export chats only and the second one is to export chat messages along with media content like Video, Images, Stickers, GIFs, etc. Select anyone depending on the case.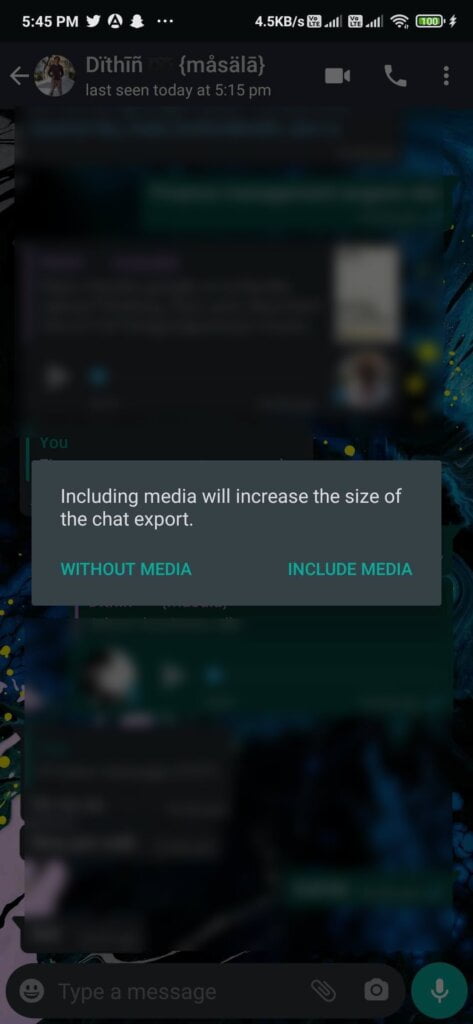 Step 4: Wait for some time until the process is done. The exporting time will depend on the number of messages you have. The higher the number of messages, the higher the time it will take to export.
Step 5: Now an option to share the exported chat will appear. From the list of apps that appeared simply select Telegram.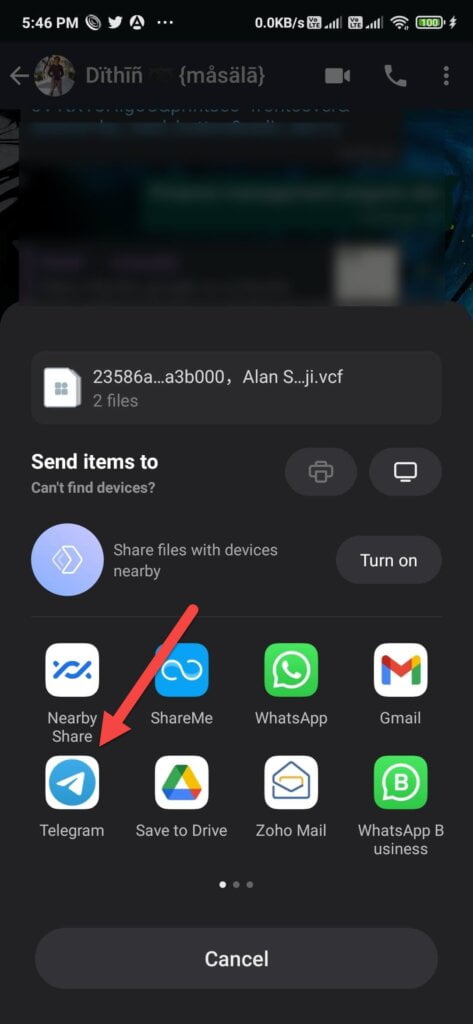 Step 6: You have the select the contact to which you want to import chats. Search for the particular contact and then tap on it. A message will appear, just tap on Import button.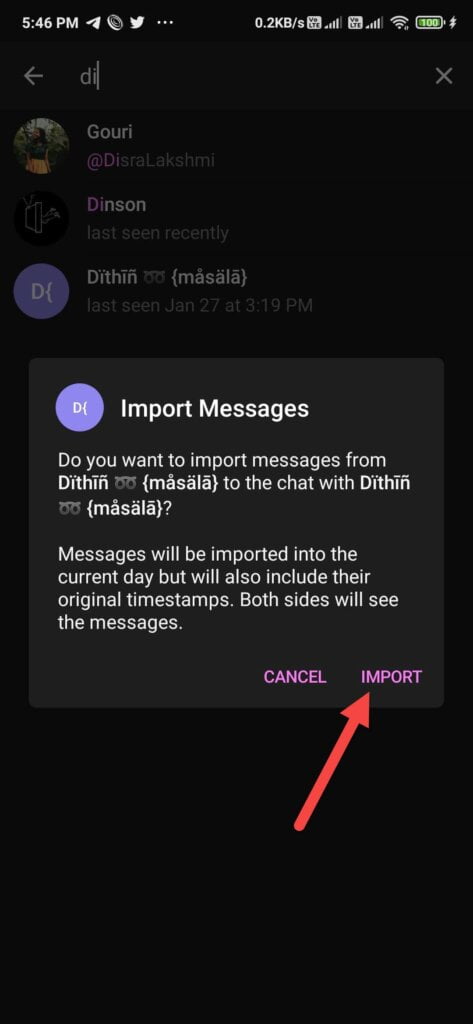 Wait for a few seconds and the chats will be successfully imported to Telegram. It will include every message with a corresponding timestamp.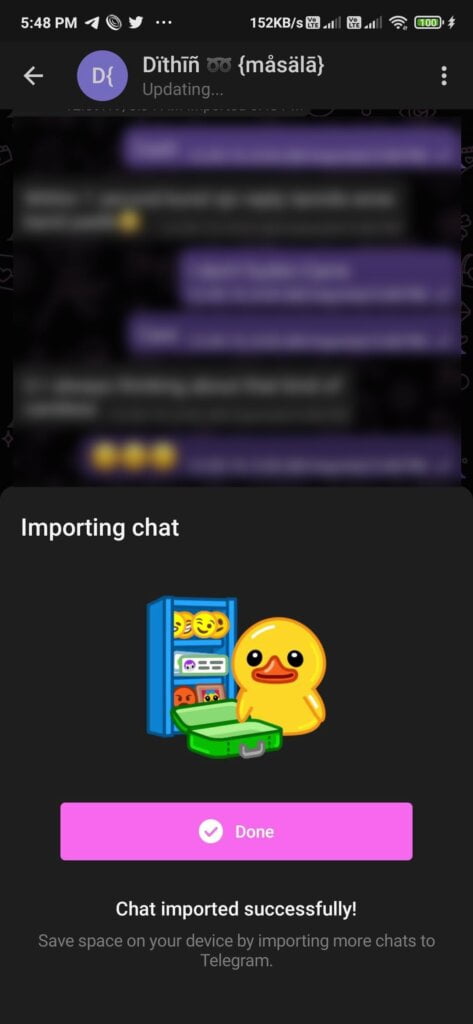 This is how easily we can import messaged from WhatsApp on Telegram. After setting up Telegram, make sure that you enable two-factor authentication to protect your account from fraud events like SIM swapping.
Why people move away from WhatsApp?
A majority of you might be already aware of the recent update to the privacy policy of WhatsApp. WhatsApp is now sharing more data about its users to Facebook more than ever. People who are very much concerned about their privacy are looking for WhatsApp alternatives with better safety and privacy controls. Signal and Telegram are the two apps topping the list when it comes to messaging apps with better privacy.
All these reasons paved the way and gave users a lot of reasons to switch WhatsApp. If you have been a long time WhatsApp user then you might have lots of important messages on it. You don't want to lose it by moving to another messaging app, this is the reason why Telegram came with this new option where it let users export chats from WhatsApp and import them to Telegram.
Why Telegram?
If you are wondering why you should be using Telegram over WhatsApp, Telegram comes with some amazing features that are not available on WhatsApp. If you want control over the personal data shared then Telegram got you covered. In Telegram, there is two option for Channels and Groups with very high capacity. So you could make public channels with tons of people easily. In WhatsApp, you could only add up to 254 users in a group.
Final Words
The new option introduced in the newer version of Telegram makes it extremely easy to transfer contacts and chat messages from WhatsApp to Telegram. If you haven't already received this feature yet, make sure to update Telegram to the latest version and enjoy the new feature.