We've all heard horror stories about Sim Swap fraud, but we rarely hear about prevention and what you can do to stay safe from this type of scam.
That's why I'm here to tell you about Efani, a cellular carrier that will keep your phone number and your money safe from SIM Swap theft on your iPhone or Android device.
In this article, we will discuss Efani, its services, and how they're helping its clients stay safe from SIM Swapping Fraud.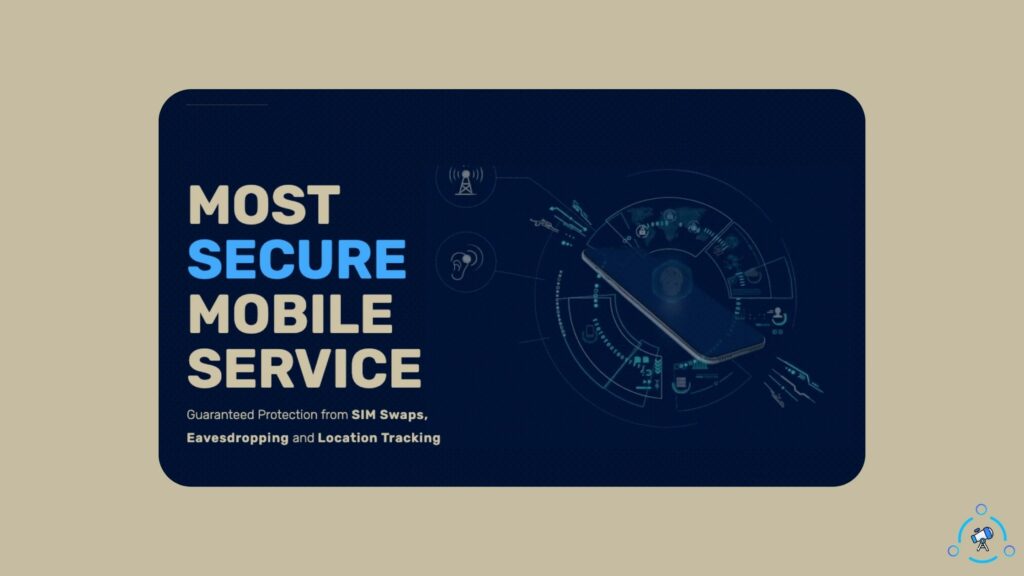 What is Sim Swapping?
SIM swap fraud is a common type of identity theft that occurs when a hacker or attacker takes over your phone number and security information through a process called porting. The criminal calls up your carrier and poses as you, claiming he or she has lost his/her phone number.
After getting all of your account details, including passwords and security information, they have everything they need to hack into any account/service that uses that number.
Since they have complete access to your mobile number, they could use it to reset your account passwords, change login information and even perform online financial transactions.
More importantly, they can even bypass two-factor authentication by employing the Sim Swap fraud.
What is Efani?
For starters, Efani is a US-based cellular carrier that focuses on protecting your mobile security more than anything. The primary aim of Efani is to keep your mobile number safe from fraudulent activities and techniques like Sim swapping, which have been on an exponential rise over the past few years.
When compared with other national carriers, Efani uses advanced and sophisticated 11 step integrity and authentication checks to prevent SIM-swapping.
In simpler terms: Efani makes it nearly impossible for hackers to perform sim swapping.
Apart from SIM Swap prevention, Efani offers all other standard features offered by any carrier companies out there, including unlimited cellular data, calling, and more.
How Does Efani Help and Why To Use It?
The number of cell phone subscribers is growing worldwide, and so is the number of SIM swap fraud cases. To make matters worse, everyone's personal data is being collected and leaked on a regular basis. This is where Efani comes as a solution.
As per Efani, they use a robust verification process which includes an 11-step integrity and authentication check to prevent SIM swapping. Furthermore, all your personal information is encrypted as well.
Even though Efani uses 11-step checks to prevent sim swapping, more details about individual checks or encryption standards are not publically shared on their website.
Efani Network Coverage
Efani's services run over Verizon & AT&T networks. So Efani should have good network coverage across the country.
By viewing the image below, you can find AT&T's current network coverage across the United States of America, which covers nearly everyone in North America.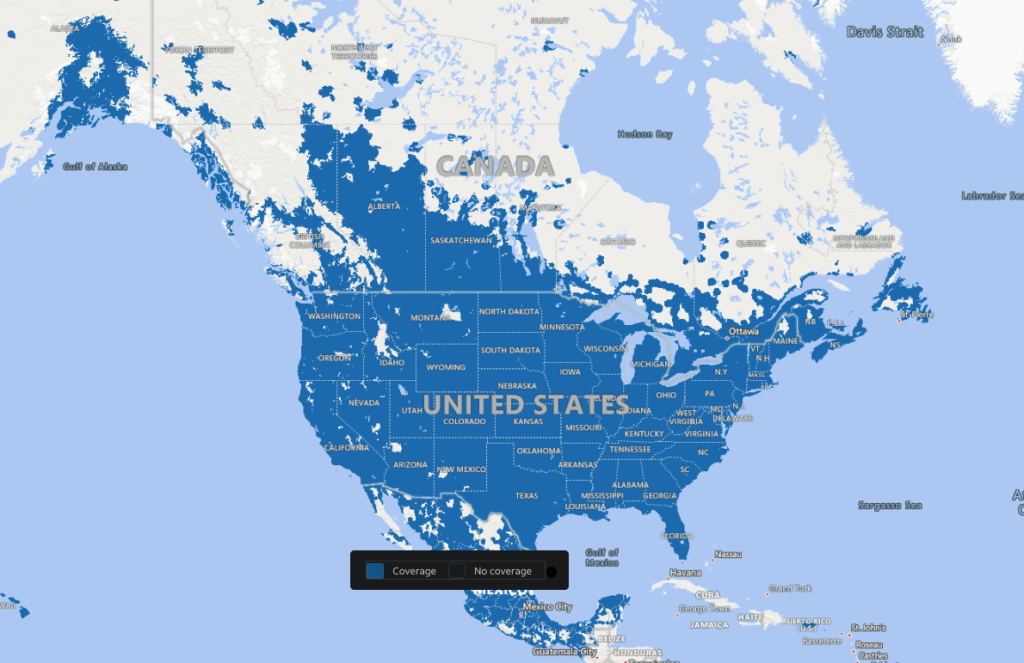 What Happens If I Don't Prevent Sim Swap
If a fraudster successfully gets control of your mobile number, they can wreak havoc on your personal and professional life. As mentioned above, they can add themselves as an authorized user on any account you have set up via text/SMS. They could also steal money by transferring money out of linked bank accounts, getting free rides on public transportation with travel rewards points, taking out loans in your name, or even by using a credit card for expensive purchases.
On top of all that, they can even access your crypto wallet and send your holdings to any address of their choice.
TLDR: They get complete access to all websites/apps and services linked with your mobile number, even if you have enabled SMS-based two-factor authentication.
How To Get Started With Efani
Let's see how you can order your Efani Sim Card in the next 5 minutes.
To get started with Efani, follow the steps given below.
Head over to the Personal plan page of Efani
Firstly, select the number of lines you need. It costs $99 for one line, $198 for 2 lines, and so on. You can select a maximum of 4 lines with 4 SIM kits.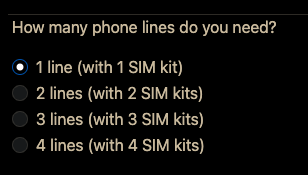 Next, you need to enter basic details like Email and shipping information.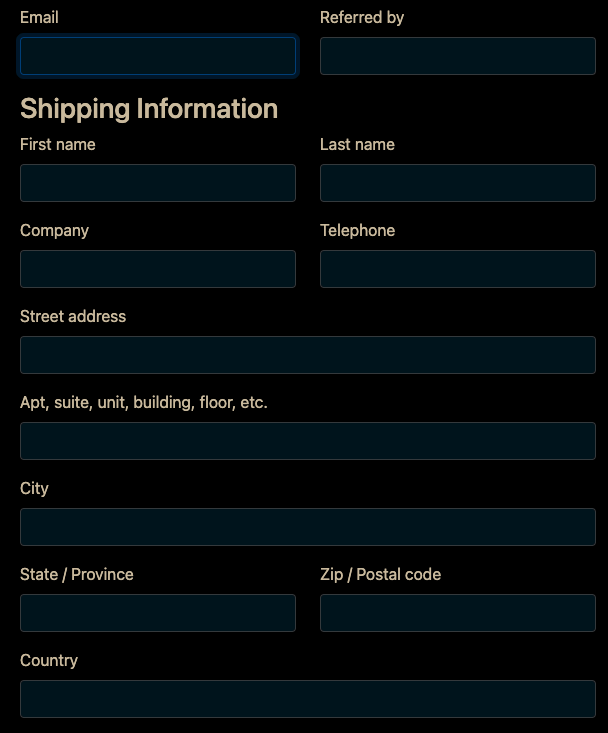 You can either go with a monthly plan or an annual plan. You'll get 2 months free if you upgrade to the annual pricing plan.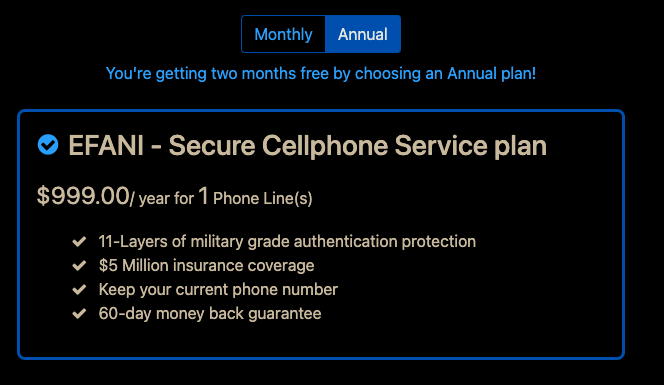 Agree to the terms and conditions.
Enter your credit card or debit card details, complete the payment and order the SIM card.

This is how we can easily get started with Efani.
Efani Plans & Pricing

Presently, Efani offers one plan that both individuals and businesses can use.
SAFE Plan – $99/mo
Both the plans come with:
11-Layers of military-grade authentication protection
$5 Million insurance coverage
Keep your current phone number
60-day money-back guarantee
You can find more user reviews and testimonials here.
Conclusion – Should You Use Efani?
If you care about your privacy and don't want to fall victim to Sim Swap fraud then I would suggest you use Efani as your cellular carrier. Efani comes with advanced protection tech and manual verifications that will make it impossible for anyone to do sim swap fraud.
Efani promises your protection with each customer backed by a $5 million insurance policy if something goes wrong. If you are skeptical about trying Efani, they even offer a 60-day money-back guarantee as well.