FLAC, also known as Free Lossless Audio Codec is a popular audio format that is known for reducing size while preserving quality. It was developed back in 2001. Not all Android devices support FLAC audio by default, for this, you might want to use a FLAC Player App.
In this article, we will share the list of the best FLAC Players for Android that let you play FLAC songs on your device. There are tons of apps that let us do the same but finding one can be challenging. Since FLAC is a special type of audio codec, not a lot of apps support it, so we might want to look for dedicated FLAC Players.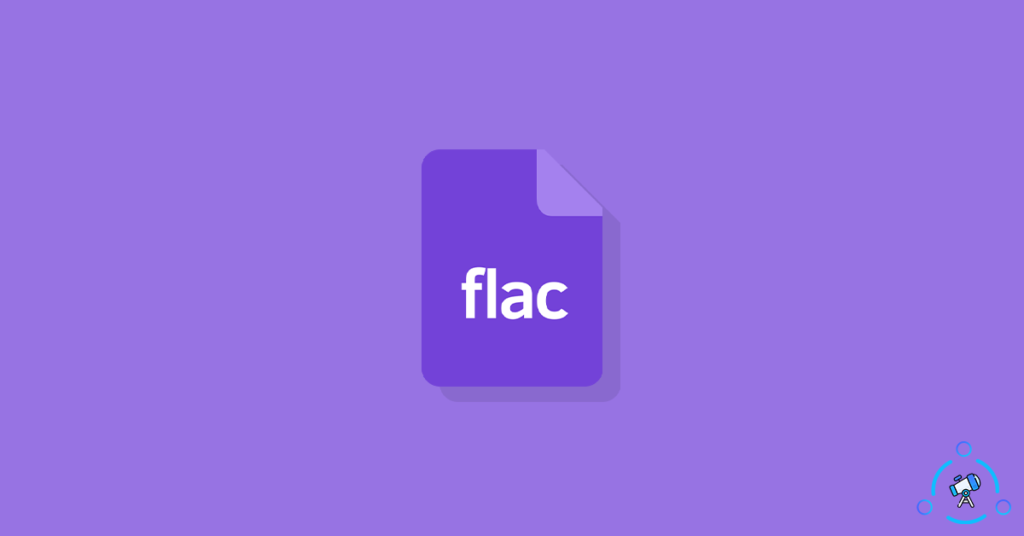 Why FLAC is so special?
FLAC is special because of the unique size reduction algorithm it has. FLAC lets us compress audio files without affecting the quality in any way. That means you can decrease the size of an audio file without compromising the quality.
In real life, you can expect anywhere from 30 – 40 percent less size when compared with other popular audio formats. There a good number of other audio formats like MP3, WAV, etc. FLAC is one of them with additional perks.
Best FLAC Player Apps for Android
The list is arranged in no particular order, go through the list to find the best FLAC Player for Android.
1. VLC Media Player
Did you know that you can use VLC Media Player to play FLAC audio? Chances are, a good number of people will have VLC Media Player installed on their device. You can use the same VLC Media Player to play FLAC audio as well.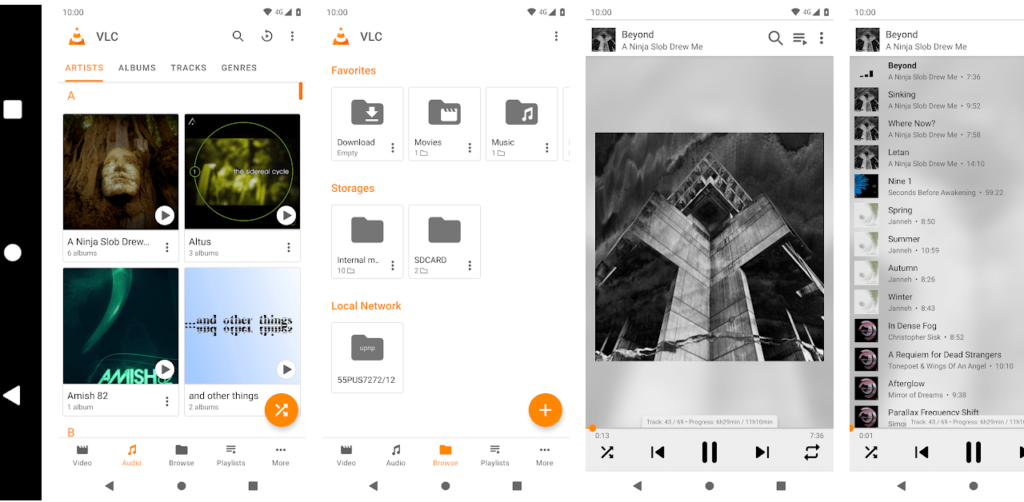 You can directly download VLC from the Google Play Store and start using it right away. Since VLC Media Player is also a video player, you can watch and enjoy your favorite video files as well. The best part of using VLC Media player is that you can use the same app for playing both videos as well as audio. Also, see how to play videos frame by frame on VLC Media Player.
Get VLC Media Player from Google Play Store.
2. AIMP
AIMP is yet another music player for Android that supports FLAC audio codec. AIMP is available for PCs as well. I have used AIMP on my computer a few years back and it worked fine. The ability to change themes and customize the app makes it a favorite for a lot of people.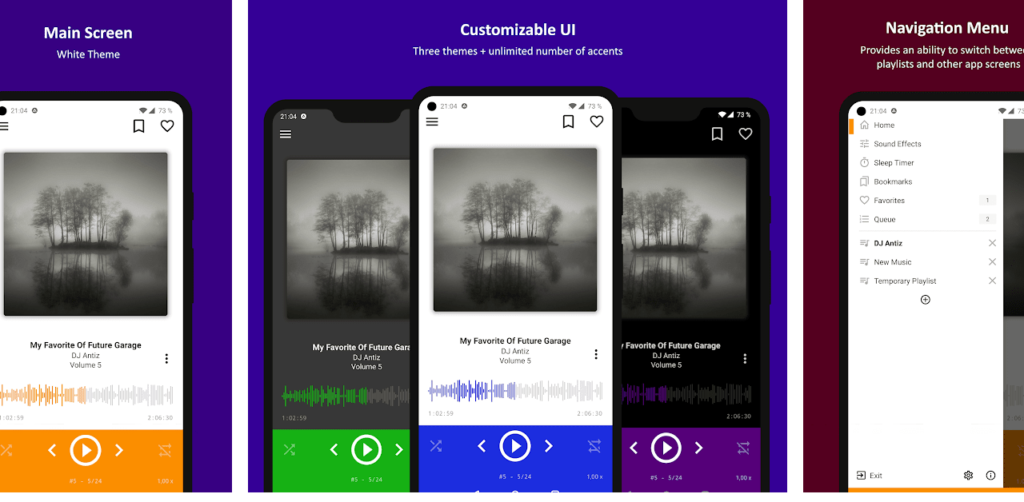 AIMP supports a variety of audio formats including AAC, APE, DFF, DSF, FLAC, IT, M4A, M4B, MO3, MOD, MP2, MP3, MP4, MPC, MPGA, MTM, OGG, OPUS, S3M, TTA, UMX, WAV, WEBM, WV, XM. Furthermore, the app is lightweight and only size about 4.5MB.
The app also supports Android Auto and other custom car PCs as well. In the Google Play description of the app, it mentions that the app might work incorrectly on MIUI devices. So you should check when using this app on Xiaomi phones.
3. Musicolet Music Player
Musicloet is a local audio player for Android that helps you play local audio files stored in your phone's storage. If you do not get access to the Internet all the time, then you might want to consider using a local audio player. This means you can locally store MP3 or FLAC files on your phone and then play the same using Musicolet.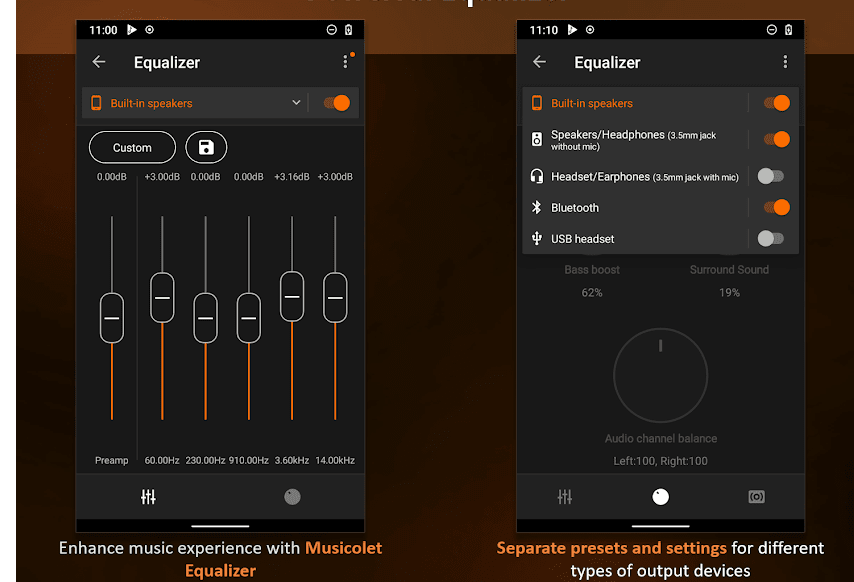 The reason why I included Musicolet in the list is that it supports the FLAC format and works without any issue. The UI of the app is very interesting and looks good as well. The music player app also comes with equalizer controls as well. So, you can use this feature to customize things like bass, treble, depths, etc to your liking.
You can download Musicolet for free from the Google Play Store.
4. foobar2000
foobar2000 is an audio player that has been in use for a very long time. The UI of the app looks a lot outdated but get the job done. You can use foobar2000 to play any sort of FLAC audio on your Android device, and for the same reason, it is a really good FLAC player to use in 2023.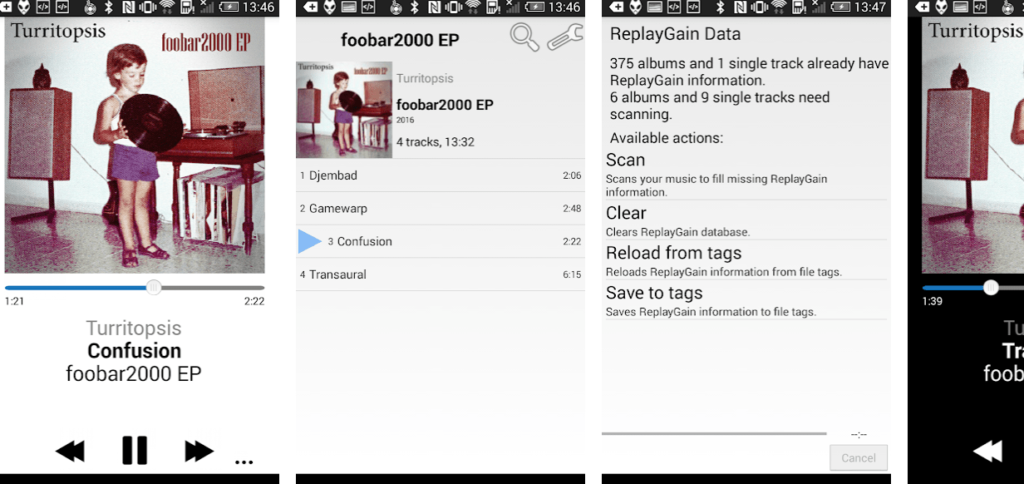 Apart from FLAC audio formats, it supports a number of other audio formats as well. MP3, MP4, AAC, Vorbis, Opus, FLAC, WavPack, WAV, AIFF, etc are a few to name. You can freely download foobar2000 from the Google Play Store.
The only issue I have with foobar2000 is that the user interface could be a little better. It looks too old and the company has not updated it in a long time.
Download Foobar2000 from Google Play Store.
5. Stellio
Stellio is the fifth FLAC player for Android on our list. The aesthetically pleasing user interface of the app is what I like the most. If you hate the foobar2000's UI and want a similar set of features then Stellio is the one to go with.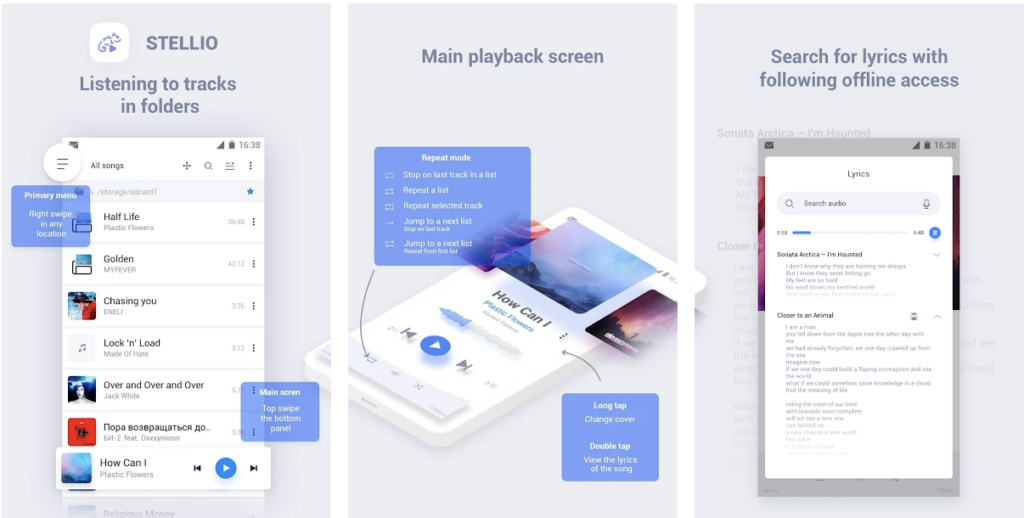 It's freely available on the Google Play Store and you can easily download it from there. Some of the. popular audio formats supported by the app include FLAC, MP3, CUE, APE, M4A, etc. You also have the option to customize the app a little bit as well.
Overall, a good FLAC player for Android with support for all other leading audio codecs and formats as well.
Get Stellio from GPlay Store
How to open FLAC Audio File on Android?
Once you have downloaded any FLAC player from the list mentioned above, it is super simple to open and play any audio file. Just open the app and navigate to the folder where you have stored all your music files. Now the app will import the folder and set it as a playlist.
Do note that you have to download music files separately and this is just an audio player only. It does not come with any music like what you get on Spotify, JioSaavn, etc.
Also take a look at the best media players for Windows.
Final Words
These are our top picks for the best FLAC player for Android. If you are a person who deals with lots of FLAC audio frequently then these apps will come in handy next time. FLAC is so popular as it comes with industry-leading lossless compression.