Let's take a look at some really great Manga sites to read Manga online for free. Comic books or graphic novels from Japan comes under the Manga category and if you love reading them then you are in the right place.
Finding reliable websites to read Manga content online is a bit of a tough task and that is the reason why we compiled this list of best Manga websites in 2023.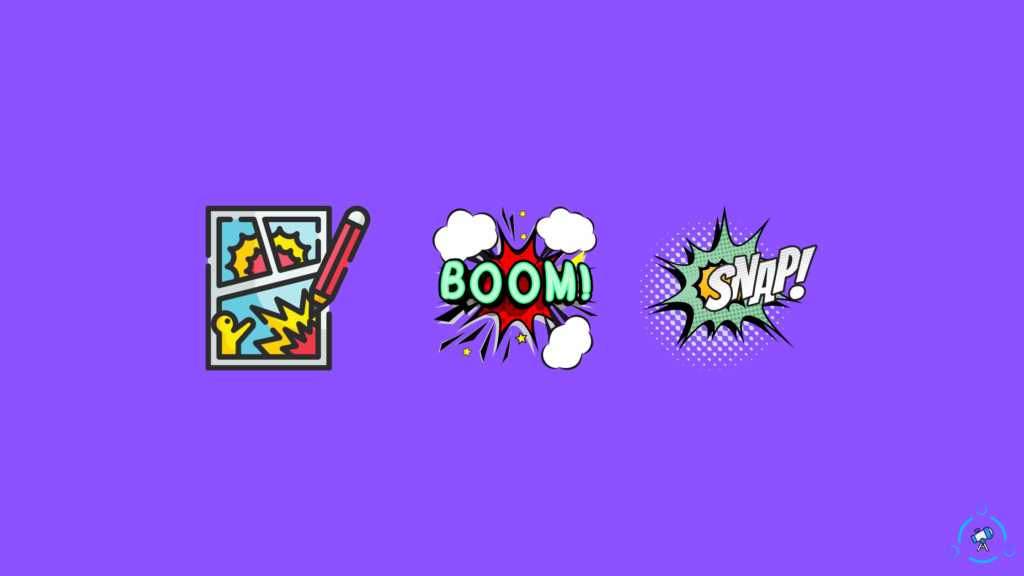 A good Manga website should have the following features:
Free to access
Vast library of Manga content
Ad free
Great user interface
What are the Best Manga Sites?
The list given below contains fully free and paid websites and is arranged in no particular order. Make sure to go through every single one of them to find the best one that suits all your needs.
1. Manga Plus
Manga Plus is a free Manga website that you can visit to read content for free. The best part is that the website does not contain any sort of ads. The website is regularly updated and you will find the latest content on the homepage. You have the option to search by title or author as well.
From the Hottest content section, you can find all the popular content. Everything is neatly arranged and it makes it easy it find your favourite Manga on the platform. Just click on the cover picture of any Manga and instantly start reading the same.
Compared to other Manga websites, the UI and design of Manga Plus is a lot better, making it easy for the users to navigate around. Definitely check out Manga if you want to get access to Manga for free.
Highlighted Features:
Fully free
Daily updated
Nice UI and design
Lots of content
2. Crunchyroll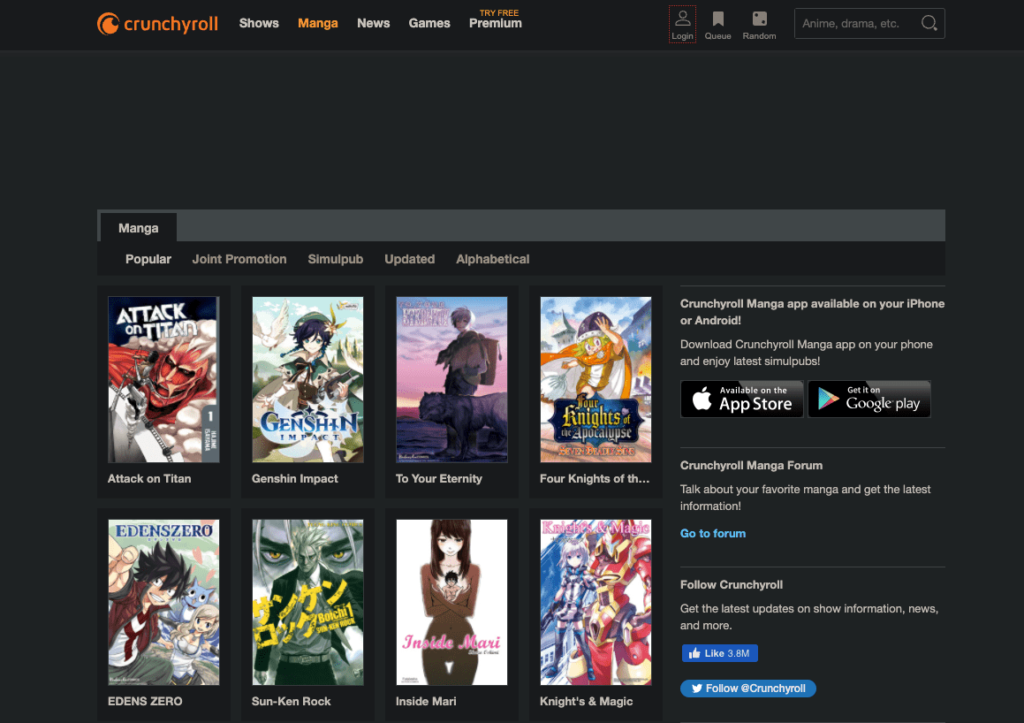 A lot of you might be already aware of Crunchyroll. Crunchyroll is your one-stop solution if you want to get access to both Anime as well as Manga content. Crunchyroll is a popular website to watch anime. Apart from anime, you can find tons of Manga as well. That makes Crunchyroll one such best manga site.
Attack on Titan, To Your Eternity, Knight's Magic, etc are a few Mangas that are available on Crunchyroll. As soon as you land on the Manga section of Crunchyroll, you will find all the Popular ones out there. Using the navigational options, you can find newly added and updated or sort the content in alphabetical order.
Furthermore, on the right side, you can find details about upcoming Manga content along with the release date. Click on your favourite Manga or search for it using the search bar and click on it to start reading the content.
Highlighted Features:
Good collection of Manga
Good UI
Anime content
Regularly updated
3. ComiXology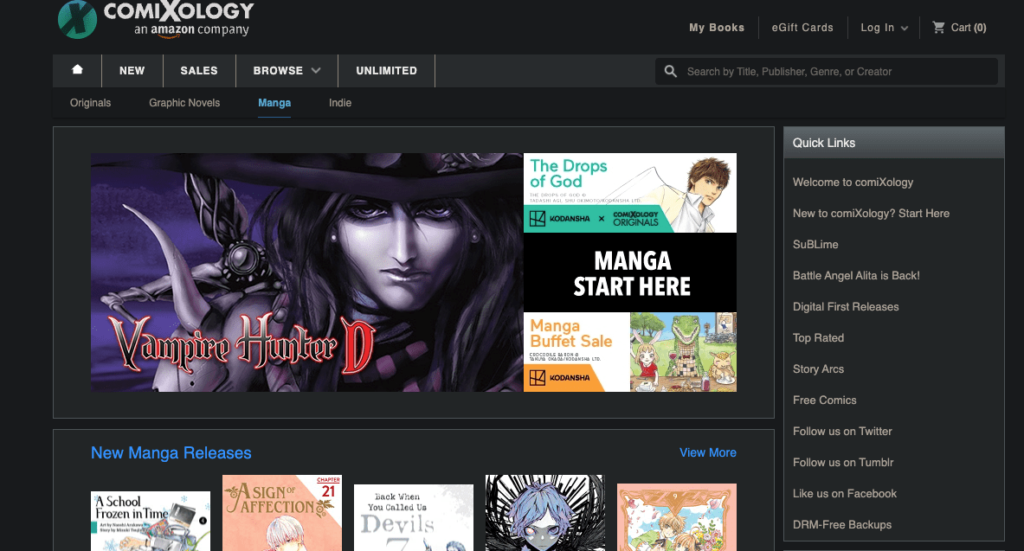 ComiXology is an Amazon-owned website that provides tons of comics and manga content. The website design is a little old but the content library is not. ComiXology regularly updates its library with new content. On the homepage itself, you can find new releases and popular best sellers.
Apart from Manga, ComiXology contains graphic novels as well. If you have watched the anime then it's now time to read Manga. ComiXology also has an app for Android and iOS. To access ComiXology on a PC you may visit their website using a web browser.
Demon Slayer, Attack on Titan, High-rise Invasion, etc are a few notable Manga from ComiXology.
Highlighted Features:
Great collection of Mangas
Graphic Novels available
Easy navigation
4. Bato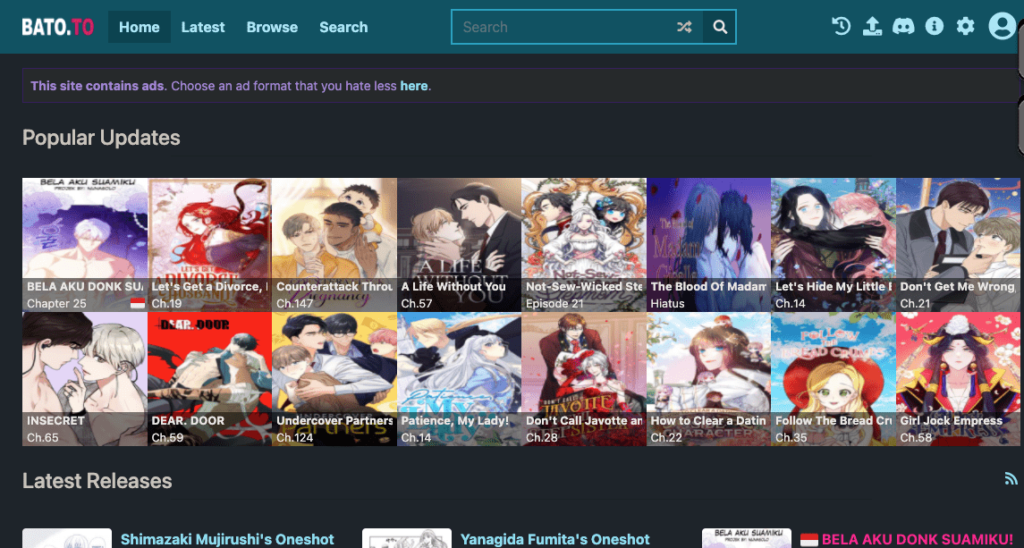 Bato is yet another free manga site on the Internet. If you are just for the content only and a little bit of ads is okay then Bato is something you need to check out. The library of Bato contains a good number of Manga comic books to read.
Under the Latest Releases section, you will find all the latest and newly updated content. It will also give you a quick glimpse into the number of chapters, last updated time, genre and more.
The website comes with some ads which are not that intrusive. There are no pop-up ads, which is a great thing. All the different chapters will be listed under every Manga so that you can directly access the same.
The cool thing about Bato is that it lets you set ad preferences. If you do not like certain types of ads, pop-up ads, for example, you have the option to disable them.

Highlighted Features:
Free manga site online
Huge library
Latest content available
Easy to use
5. Viz

If you are looking for an online Manga site for content in premium quality then Viz got you covered. Viz is a modern-day Manga website with tons of content. You will find tons of digital books and Japanese manga.
The Explore by interest section categorizes Manga from different section like Action Adventure, Comdey, Family, Fantasy, Drama, Thriller, etc. Clicking on any of these interests and filter shows Manga from that category only.
My Hero Academia, Demon Slayer, One-Punch Man, and The Legend of Zelda are a few notable Manga from Viz. Before purchasing the content, Viz also provides a quick preview option to get an idea about the content.
Highlighted Features:
Good UI
Manga categorized based on interests
Good number of collections
Try Viz
6. Mangainn

Mangainn is a free manga website but is ads supported. If you don't want to pay to read Manga then Mangainn is something to consider. The design of the website is a bit old but comes with lots of content. On the top menu, you can find options like Popular Manga, Latest Chapters, Manga list and a search bar too.
Clicking on any Manga from the list will directly open it up. There is no waiting time or must-watch ads in between. Once you read the current page, use the Next button to load the next page and repeat.
Overall, a great website for Manga lovers. If ads are not an issue for you then do consider giving Mangainn a try.
Highlighted Features:
100% free Manga website
Good number of content
Neatly arranged
7. Webtoons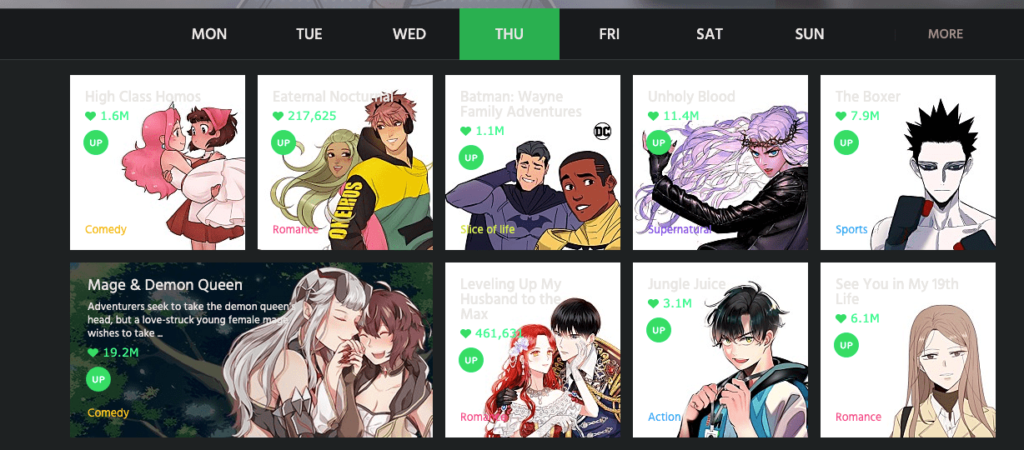 Webtoons is one of my personal favourite Manga sites on the internet. The website itself is very nice and coupled with a good number of Manga gives readers a great experince. There are no ads or anything. Just click on the Manga that you want to read and start reading the same.
Webtoons also come with an Android and iOS app as well. If you frequently travel and want to read Manga in the meantime then the Webtoons app is for you.
It is really hard to find free Manga websites without ads, and Webtoons is an exception where you get to enjoy leading Manga for free and that too without ads.
Highlighted Features:
Free online manga site
No advertisements
Nice UI
Good number of Manga
8. Comico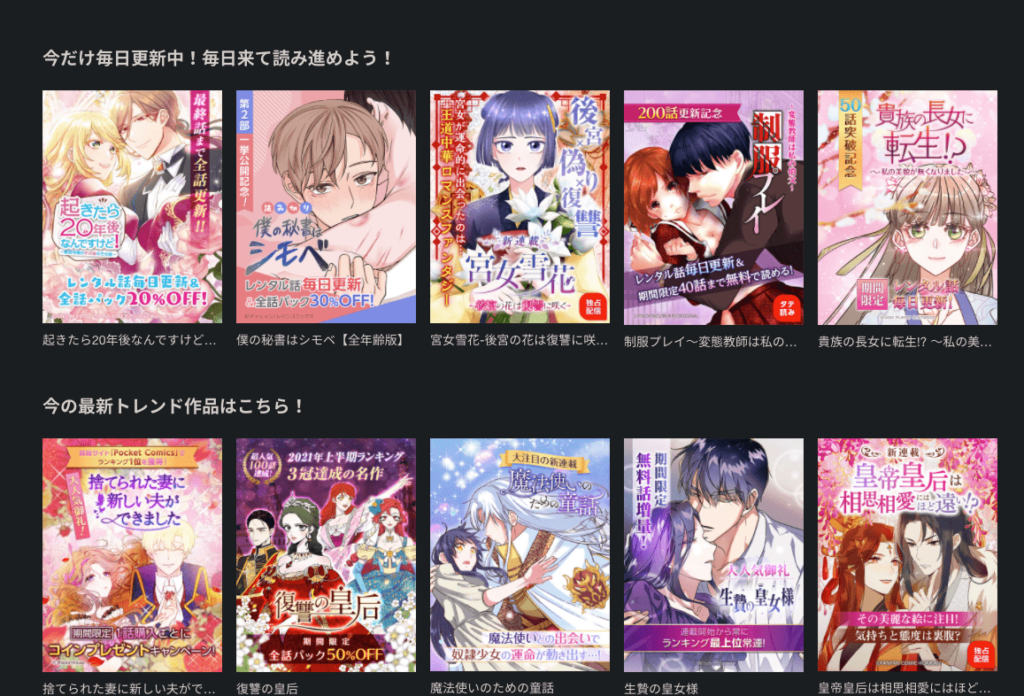 Comico is a website to find adult-only manga online. The content of the website is in Japanese language. You can head over to the website and start reading the content of your choice.
If you do not understand Japanese then this site is not for you, better move to next one on the list. You can find latest adult theme-based Manga on the website. The website also shows you the trending, recently added and most popular Manga as well.
Highlighted Features:
Native Japanese site
Free content
Manga categorized based on genre and popular/trending
What is Manga?
Graphics novels and comic books that originated from Japan are known as Manga. There are thousands of Manga books out there. But finding a good website with a huge collection of Manga of different genres will be a tough task. If you are someone who enjoys reading Manga then this article is everything that you need to find the best sites on the internet.
How to read Manga Online for FREE?
Go through the list above and find any website of your choice
Browser through the website and find the Manga that you want to read. You can use the search option to find a specific Manga as well.
Once loaded start reading the same for free. It is as easy as that.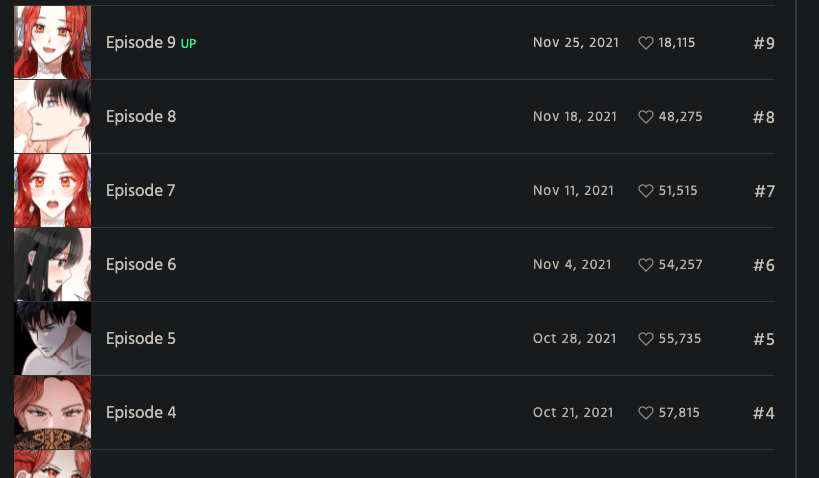 Quick Summary
If you are looking for a free online manga website then go with Webtoons or Bato, or if you are looking for a premium one then go with Crunchyroll or ComiXology.
A good number of websites offer Manga for free, out of which some are ad supported. Go through the websites one by one and find the one that fits your needs.