If you love playing old console games then chances are you are looking for a safe and reliable website to download ROMs. In this article, you will find some amazing free and safe ROM download sites. After downloading you could use the ROMs and play your favorite console game. Finding a good site to download ROMs can be a challenging task. Below given are a few legit ROM download sites that will help you find pretty much any ROM you are looking for.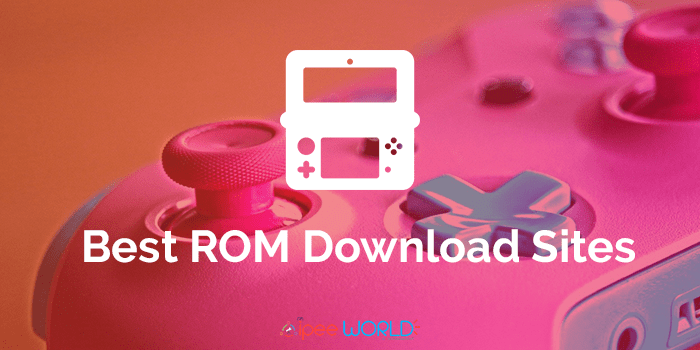 Free and Safe ROM Download Sites
I will share a good number of different sites to download ROMs. If you were not able to find the ROM you are looking for, then try the next website on the list. Hopefully at least one of the websites below will have the ROM.
1. Romspedia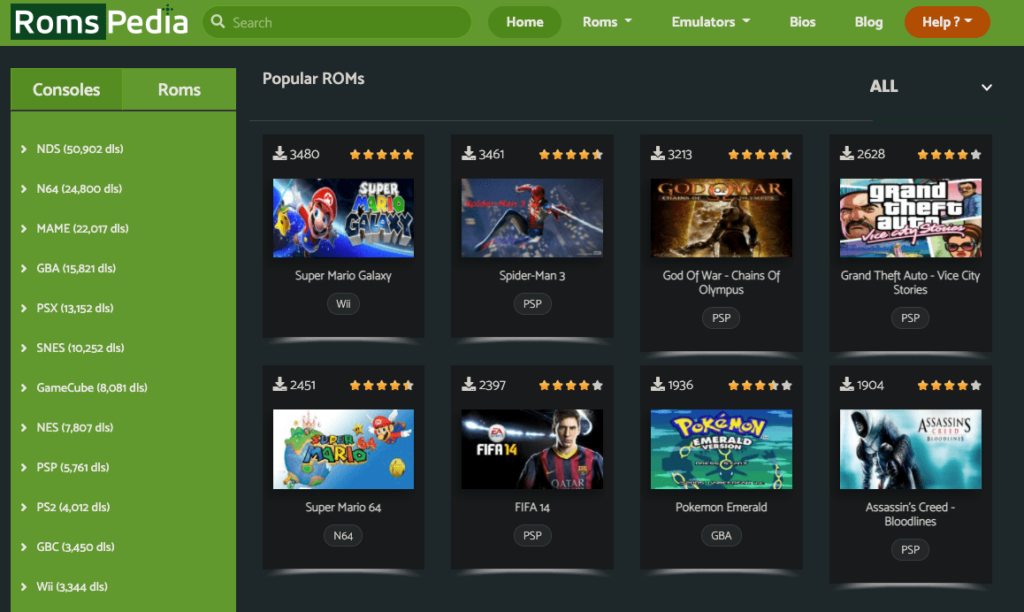 First up on our list is Romspedia. If you are looking for some GBA, NES, SNES, NDS, etc Roms for emulators then you should definitely check out Romspedia. After visiting the website click on the ROMs option from the top menu. Here, the site will list ROMs By Console. All you have to do is just select the console and you will find all the ROMs listed under that particular category.
You also have the option to search for your favorite ROMs as well. As soon as you click on the Download button, the download will start and there you have it. Overall a really good website to download ROMs for Emulator Consoles.
2. Retrostic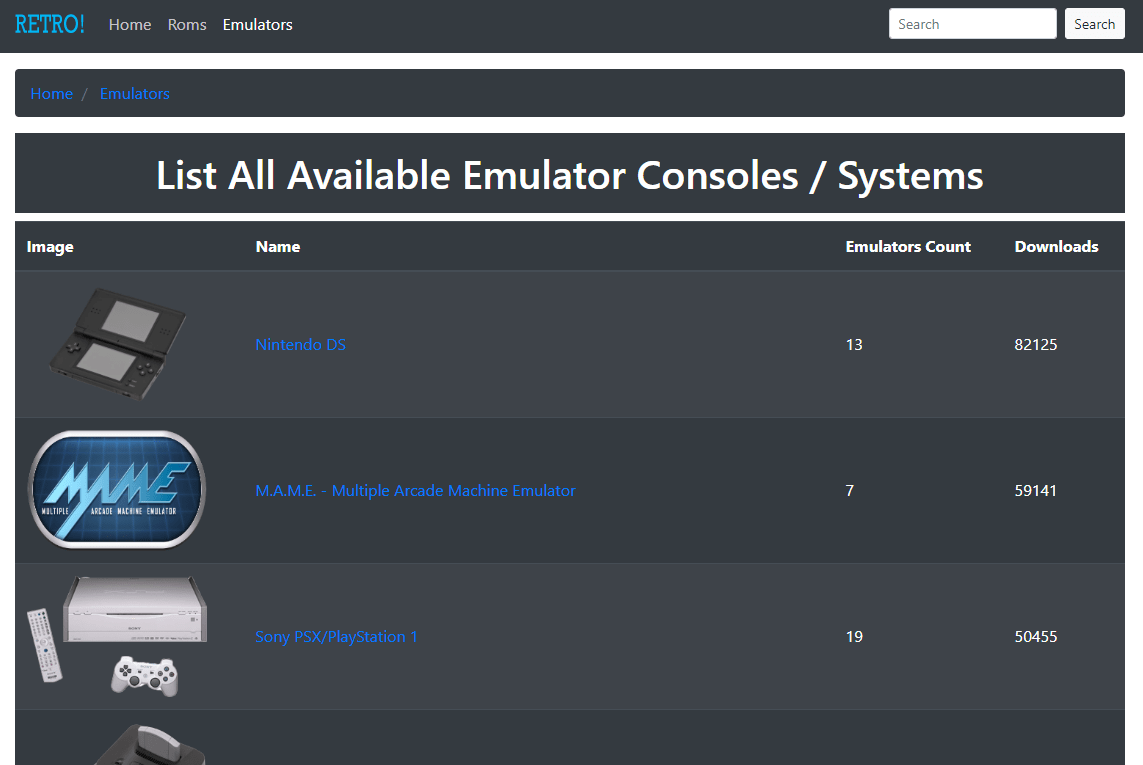 Retrostic is one of the best safe ROM sites out there. The site already has more than 83000 ROMs for 51 consoles and 383 Emulators. Downloading ROMs from this website is fairly simple and easy. In the featured console section you will be able to see GB Advance ROMs and Super Nintendo ROMs.
Apart from this, there ROMs for several other consoles like MAME, PlayStation 1, Nintendo DS, Nintendo 64, etc.
Read Also: Best PS3 Emulators for PC: Windows & Linux
3. Gamulator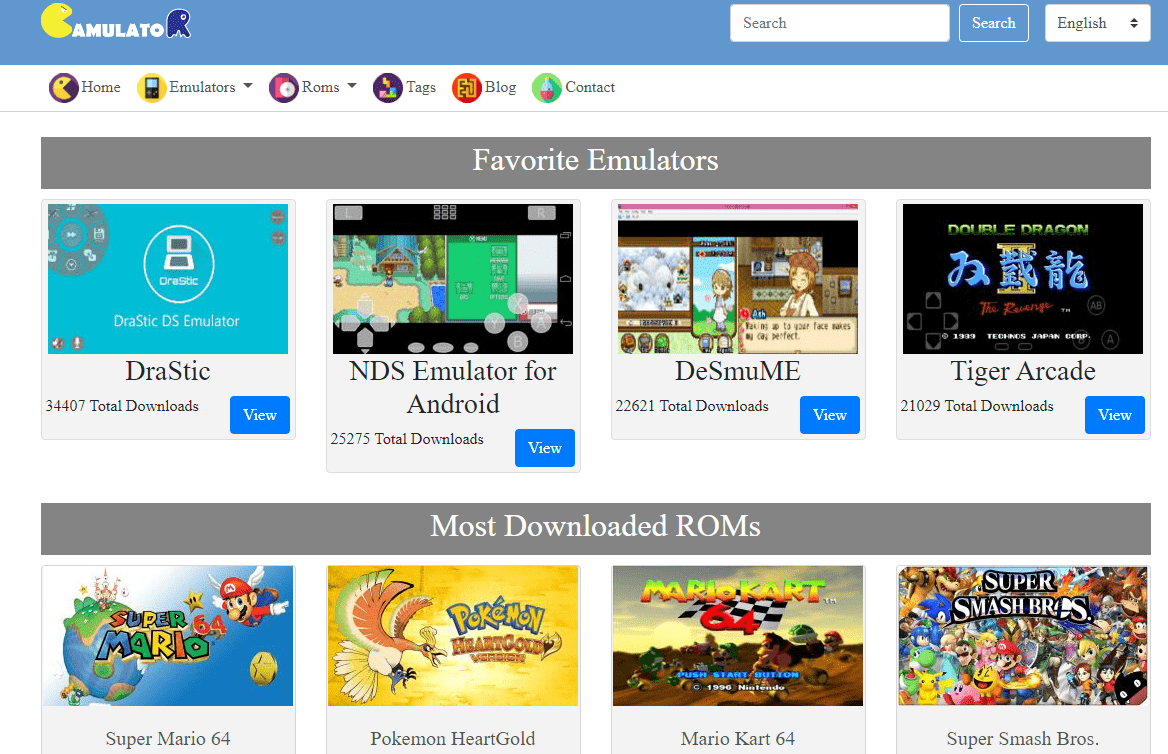 Chances are you will find almost all ROMs ever released for a plethora of different consoles like Nintendo, PS1, GBA, etc. The design of the website is not that great but that doesn't matter as we are here to download a ROM from a safe site. The site is safe enough and could find almost any ROM here.
On the homepage, you will find a featured emulators list with ROMs for DraStic, NDS, DeSmuME, etc. First, you need to select the console that you wanted to download ROM for, then from the list of ROMs available search for the one you want and download it easily.
4. ROM Hustler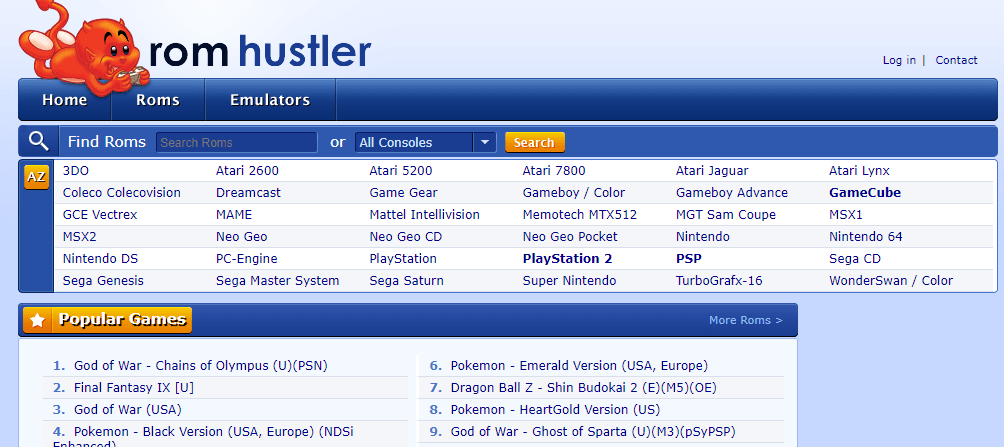 ROM Hustler is yet another site for downloading ROMs for console emulators. There is a search option on the homepage which you can use to search for a ROM or search by console wise. ROM Hustler is an extensive library of ROMs and you could find almost every ROM available.
The website looks too old but gets the thing done without any issue. There are different sections like Popular Games and Latest News. In the Popular Games section, it will list the top 10 ROMs downloaded and it includes God of War, Final Fantasy, etc. The latest news section will show news (if any).
Read Also: Best Android Emulators For PC
5. DopeROMs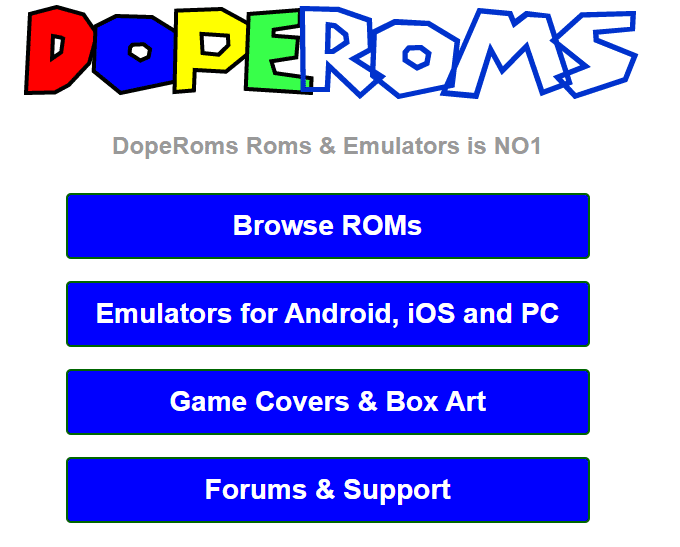 DopeROMs has almost all ROMs for different platforms including Emulators for Android, iOS, and PC. As soon as you visit the website, you can click on the browse ROM section to find the ROM that you are looking for.
One thing I liked the most is the Forum and Support section. If you are not able to find a ROM then you could ask it in the Forum or if you are stuck with some issue you can reach out to the support.
6. ROMs World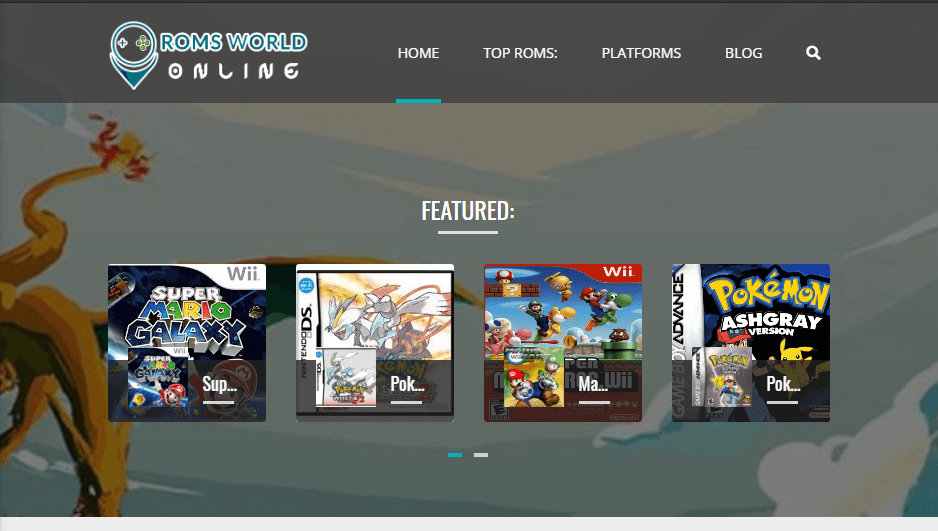 ROMS WORLD ONLINE is a modern looking website where you could find tons of ROMs available for free download. From the featured section of the website, you can find what are the trending games and in the Latest section, you will find all the newly added games there.
The list of game ROMs on the website includes Medievil Rom, WWF Smackdown ROM, Twister Metal 2 ROM, etc. They keep updating the site now and then to include as much as ROM they can.
Read: Best Xbox One Emulator for Windows
7. Cool ROM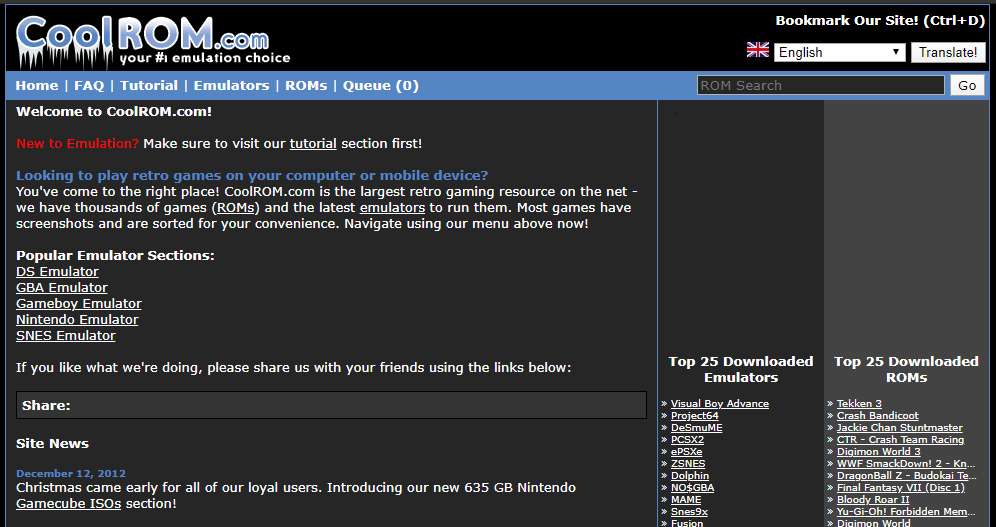 CoolRom website looks more like a forum. The website is filled with some amazing ROMs of games that you could play in free time. Apart from downloading your favorite ROM, the website includes other sections like FAQ to find answers to your questions, Tutorials, etc.
I searched for 5 ROMs in total and only 3 of them were available on the website. So the availability of ROMs might be something you need to consider. If you are not able to find the ROM on this website, feel free to use any other.
8. ROMsmania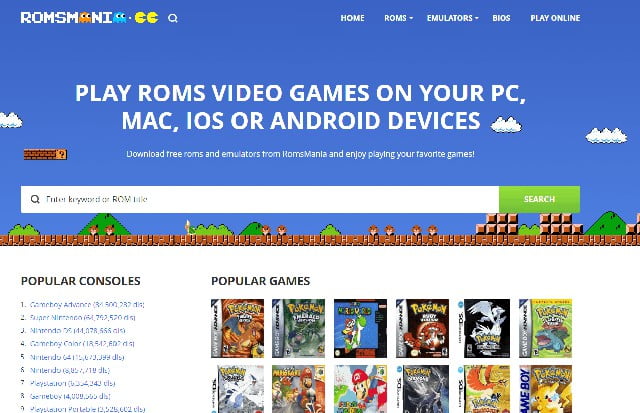 ROMSMania is one of few ROM download sites with a visually enhanced look and modern features. One the homepage, you will be presented with a giant search bar which you can use to search for your favorite ROM.
Just below the Search bar, you could find the most popular consoles in use and most downloaded popular games in the past. If you have no idea which game to play then go through the list of the popular games to find some quality games that you might like.
Read: Best GBA Emulators for Android
9. Wowroms

This website will help you find some good ROMs for different emulators like PSP, SNES, Nintendo, etc. The user experience of the website is not good at all. But you can find the game you are looking for. It also has an Emulators section where you will find a list of Emulators for Android and iOS.
You can also find Bios Files if you are looking for them. The top navigation bar has everything you are looking for. You can download the Game's ROM file in ISO format as well.
10. CDRomance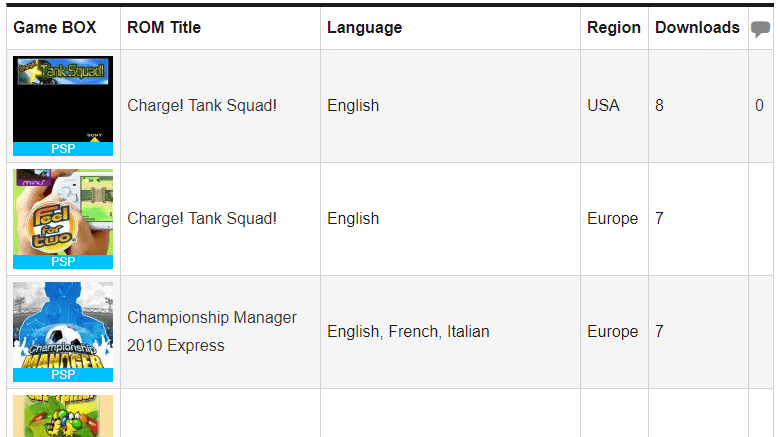 If you are looking for straight to the point kind of a website then CDRomance is for you. Every game that this website has is nicely arranged in a table format. You will only find the table on the homepage and nothing else.
At the time of writing this article, the website has bout 527 pages of ROM that can be downloaded from the website. In the table, you will find information like Game BOX, ROM Title, Language, Region, and number of Download. Additionally, you can also search for games.
11. RomUlation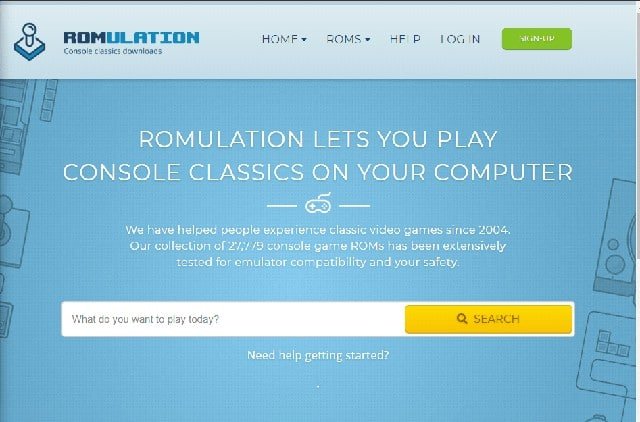 RomUlation is yet another safe website to download game ROMs for any emulator consoles. PSX, PS2, PS3, PSP, 3DS, SEGA, etc are a few consoles you will find on the homepage. All ROMs on the website is nicely arranged and categorized according to the platforms for which they are available.
You can search for any game using the giant search bar on the homepage.
12. The Eye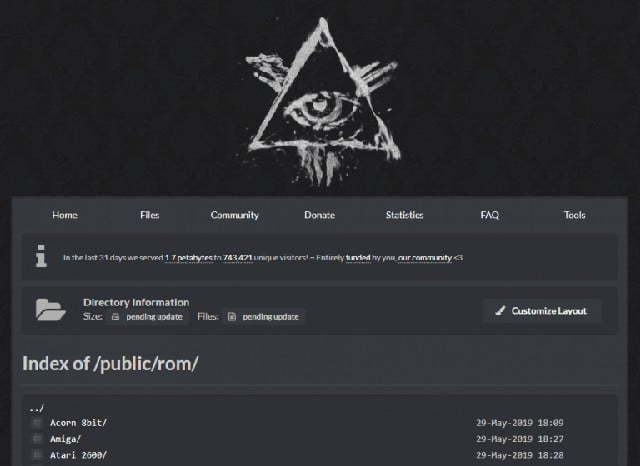 The Eye is your one-stop solution for all ROM download related needs. You could find almost all ROMs on the platform. Sometimes the website might go down. At the time of writing this article, when I visited the site, it was showing an error, and the website was down.
The issue will get fixed automatically. Nevertheless, it is a great source to download ROMs for free.
13. The Old Computer Roms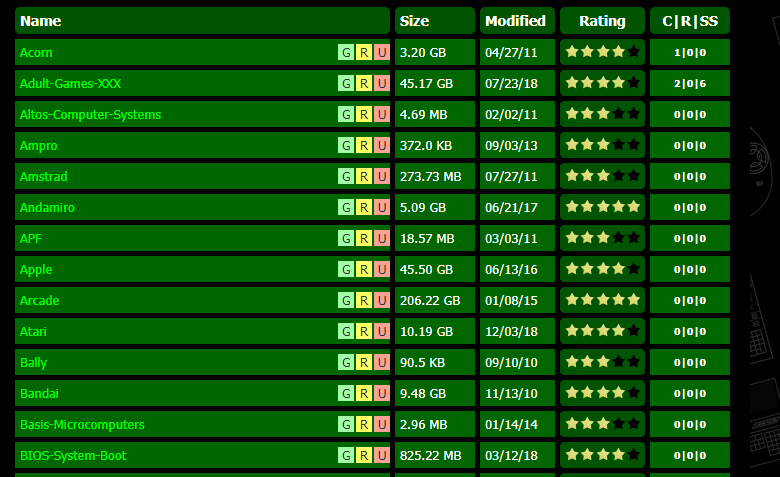 TheOld Computer is yet another safe site to download ROMS of your choice. You will find a good number of different ROMs on the website. As soon as you visit the website, you will find several ROMs listed line by line.
It also includes all the information like ROM name, size, modified date, and rating.
14. RomsUniverse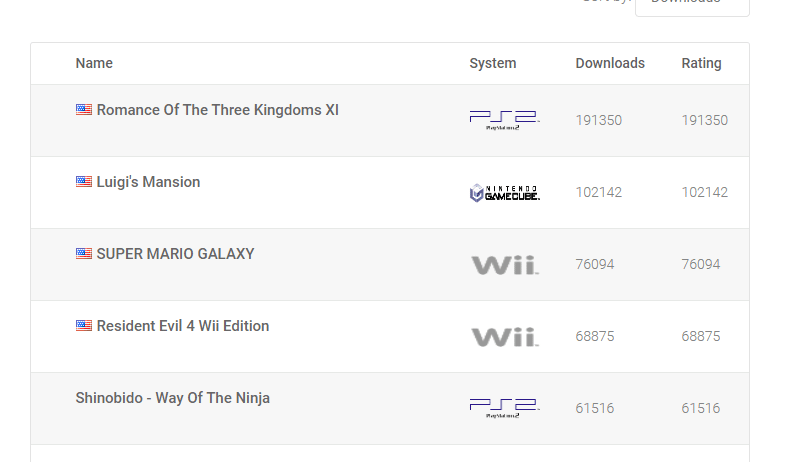 RomsUniverse is a free ROM download site with over 100,000 rooms for different consoles like Playstation, Gameboy Advance, Xbox Emulator, etc. It is a new site but comes with lots and lots of games from every genre.
Every game will be arranged in a Table format with details like Name, System, and several times that particular ROM has been downloaded.
15. Classic Game ROMs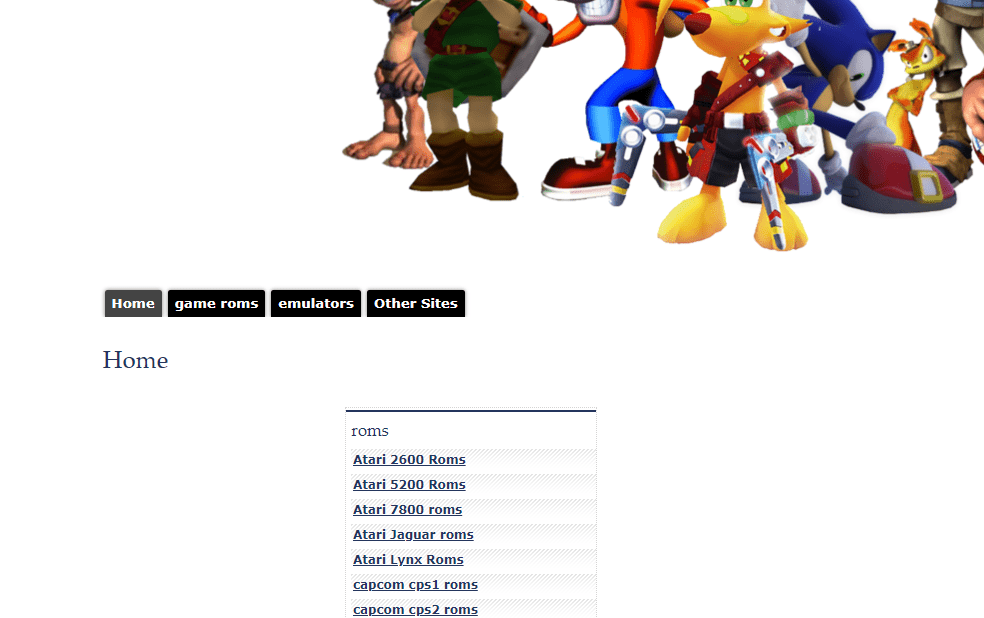 Classic Game ROM is a simple site hosted at Google. It is created with Google sites and comes with some games that you might want to try. The collection might not be that great. The UI of the website is also not that great.
On the homepage itself, you will be able to see som ROMs and the sad part is that there is no search option. You will find some classic game's ROM files here
16. Nitroblog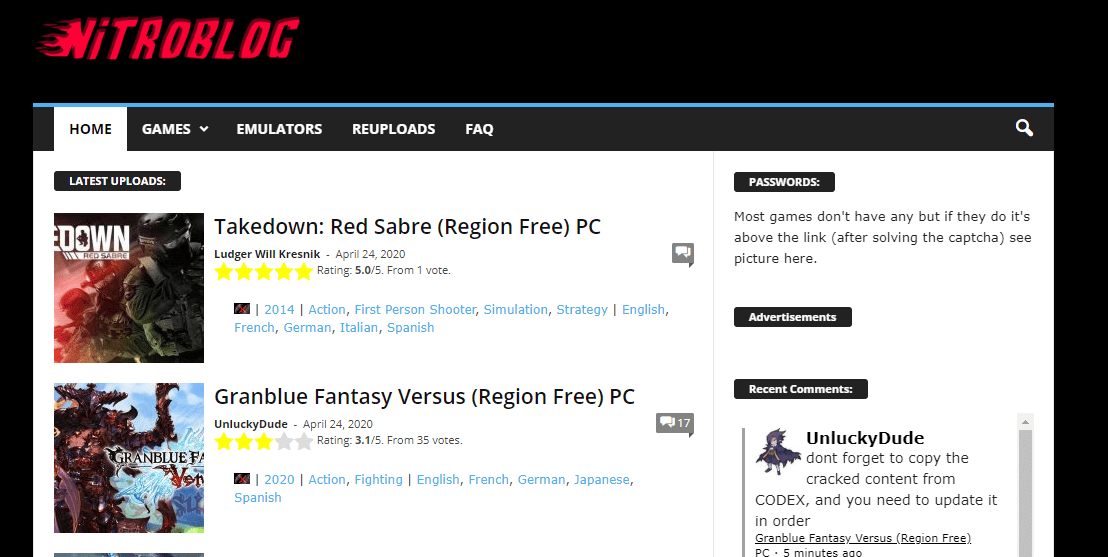 Nitroblog, as the name itself suggests, is a blog styled site to download ROMs for a variety of consoles like PS, GBA, Xbox, etc.
You can category wise search results and find a game easily. Similarly, you could also find PC games as well.
NitroBlog
These are some safe rom download websites that you could use to download game ROMs for all platforms and consoles including Playstation, GBA, Xbox, etc.