If you use YouTube quite frequently then you might have run into some server connectivity issues like YouTube error 400, etc. In this article, let's see how to fix all sorts of YouTube server-related errors on our device. The issue mainly pops up on Android devices including smartphones and tablets. At the same time, users using other devices are also facing the issue as well.
So, the error goes like this – you try to open and watch a YouTube video, and instead of the video playback, an error message "There was a problem with the server[400]" appears. A Playback ID for that session will also be made visible. If you are facing this issue then you are not alone. Let's see how to fix it.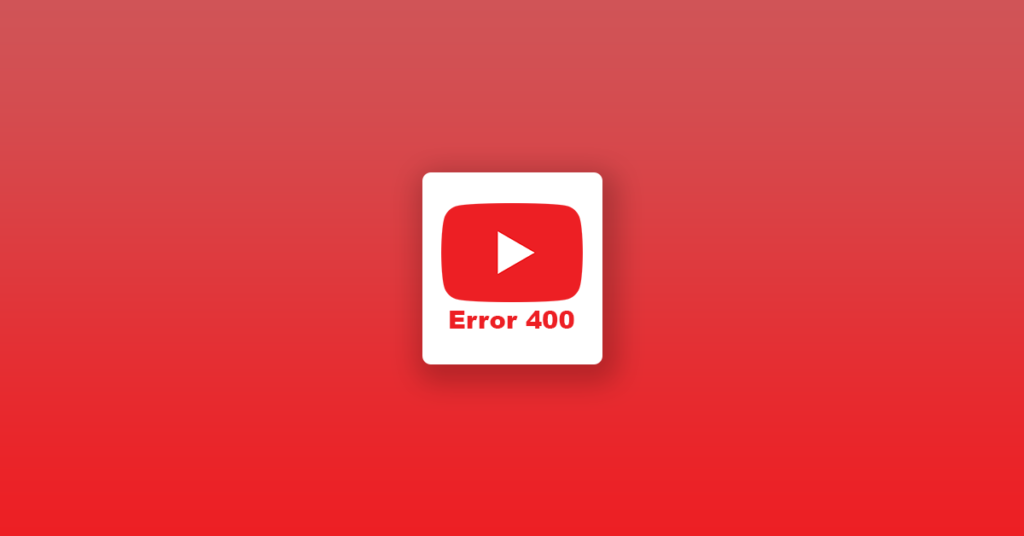 There might be multiple reasons why this issue appears, so we will have to try multiple fixes to get it solved. In the article below, you will find more than 7 solutions to fix YouTube error 400 on your device.
What is YouTube Error 400?
YouTube error 400 is mainly associated with the server itself. Sometimes the issue can be because of some connectivity issue as well. Go through the solutions below to get it fixed as soon as possible.
To make sure whether the issue is with your device/app or YouTube, firstly visit the youtube.com website through a web browser and confirm it's working fine over there. At times, YouTube's server might go down and users all across the globe might face downtime. If the issue is with the YouTube server, then there is nothing that we can do about it to solve it.
If you tried accessing youtube.com website from a web browser and it is working fine then you should follow the solutions given in the article to get it fixed.
Fix YouTube Error 400 Issue on Android
Check For YouTube Updates
Chances for the occurrence of errors are high if you are using an older version of the YouTube app. It is always advised that you update and use the latest version whenever available. Follow the steps given below to see if a newer update for YouTube is available or not. If available, update it right away.
Open Google Play Store
Search for YouTube and select the app from the list
See if there is an update button available or not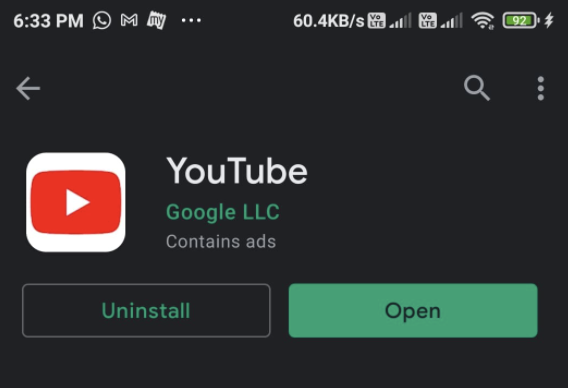 If the update option is present then tap on the button, if not, it means the latest version of the YouTube app is already installed on your device.
Restart Your Device
The very first thing you want to do is just restart your phone and see if the problem persists. Most of the time, restarting the device or clearing the app cache can solve the issue. Restarting your phone will disconnect all the connections and once turned on again, a new connection with the network will be established. Similarly, other core features of the phone will be restarted as well.
To restart your phone, simply press and hold the power button. Now, a bunch of options will appear. You have to tap on the option to restart your phone. Wait until it restarts and boots up.
After the restart process is done, try opening YouTube and see if the problem has solved or not. If it is not fixed yet, then move onto the next solution.
Clear YouTube Cache
Clearing the cache of the app sometimes solves all issues relating to that particular app. Furthermore, clearing cache will also free up some space and make your device a little bit faster as well. Clearing the YouTube cache can sometimes solve YouTube Error 400. Clearing the cache or app data takes no more than 2 minutes.
Let's see how to clear YouTube cache to fix YouTube server error.
Step 1: Open Settings > Apps > Installed Apps
Step 2: From the list of installed apps, select Youtube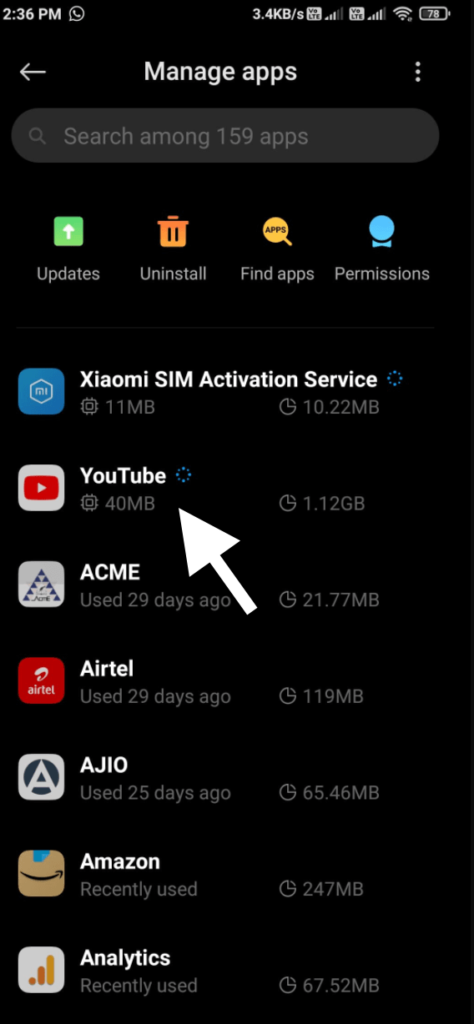 Step 3: Now from the bottom section of the screen, select Clear Data
Step 4: Now, two options will appear. The first one is to clear app data and the second one is to clear cache only. We need to select the second option as we don't want to reset the app entirely.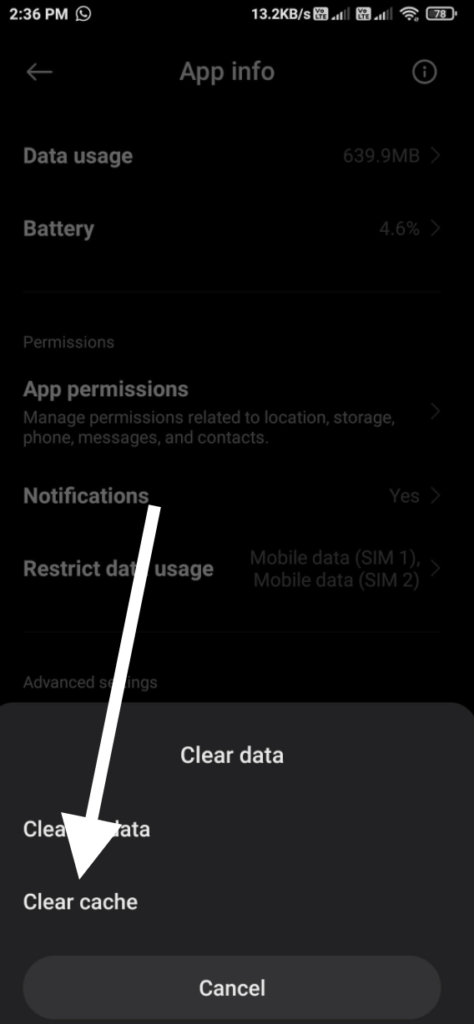 Step 5: You need to confirm your action by clicking on Yes on the pop up that just appeared and you have successfully cleared YouTube Cache.
Now it should solve the issue relating to the YouTube app.
Fix YouTube Error 400 Server Issue on PC
If you are experiencing YouTube error 400 on your PC or laptop then you can try the fixes given below. It should fix the issue and you can access YouTube without any issue.
Clear Cookies
Did you know what clearing cookies can fix anomalies relating to a website? Cookies are small files that are stored on your web browser to save information regarding you and your account. Clearing cookies and cache files can sometimes solve the issue for you.
In this method, we will try to solve the YouTube server error by clearing cookies and cache files.
Open YouTube website and from the address bar, click on the pad lock icon.
Now, it will reveal a bunch of cookies options and settings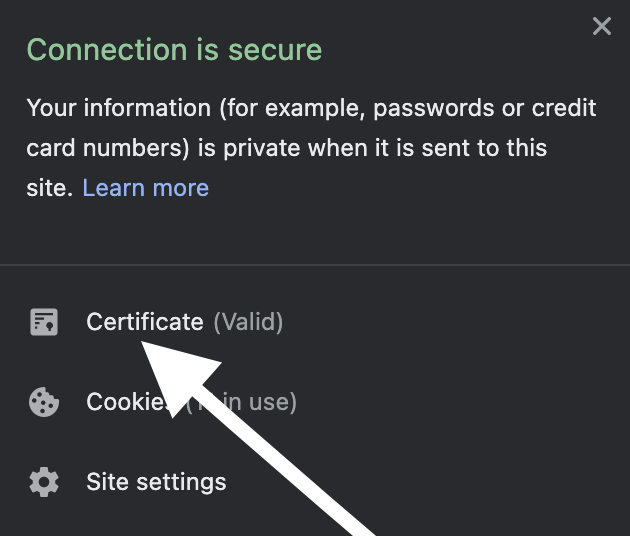 Now, select YouTube from the list and hit on the remove button. Upon clicking the remove button, all youtube.com cookies will be cleared from your web browser. I have done it on my Google Chrome web browser, things will be the same for almost all browsers out there.
Switch Browser
You may try visiting youtube.com from a different web browser on your device and see if it is working or not. Sometimes, browsers can cause problems. If this is the case then you might want to reset your browser settings. Something might be blocking youtube.com from loading.
If you are comfortable using a different browser to view YouTube videos then you may continue using the same. But if you want to fix the issue for the browser then you might want to reset the browser and settings including history and cache as well.
Clear Browser Settings, History and Cache
In this method, we are going to remove and clear all our browser settings, cache, and history. A majority of you might already know how to do the same. If you don't know how to clear cookies and settings, follow the guide given below.
Step 1: Press Ctrl + H to bring up the history page. You can also manually go to Settings > History as well.
Step 2: From here, click on the clear history button from the left hand side of the screen.
Step 3: Now, a new settings popup will appear. Switch to the Advanced tab and select everything from the list and hit the clear button.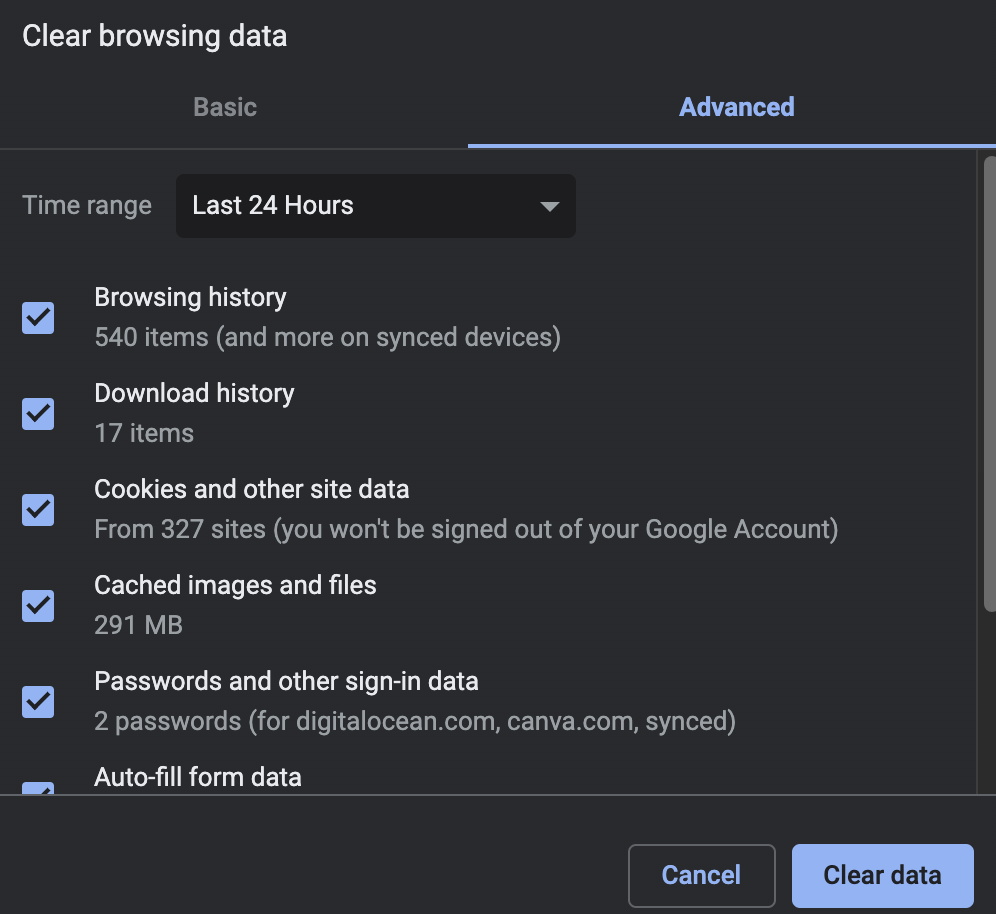 Step 4: Depending on the amount of data to be cleared, it might take some time.
Once cleared, now try visiting YouTube and see if solves the issue or not.
Try a VPN
Sometimes, the issue can be with your Internet Service Provider, in this case, we can use a VPN to get rid of the problem. Just try using a VPN and see if youtube loads up. If it does then something might be wrong with your Internet connection. Sometimes using a VPN will also help you bypass geo-restrictions on youtube as well.
For the time being, you might surf YouTube with VPN turned on. Once the issue is resolved, you can disable VPN and start using it again.
How to get YouTube Working Again?
These are some methods that you can try to fix YouTube error 400. Error 400 is something related to the server-side of things. I have mentioned fixes for both Android as well as PC/Laptop. You may try and fix YouTube using some of these methods mentioned in the article.
And finally, you may want to check out our list of best YouTube Alternatives to use for the time being.