Have you ever thought of using a US mobile number starting with +1 country code in your country? Well, in this article you will find multiple methods to get a free US mobile number without having the need to own a US SIM card.
The best part about this is that you can get the number from any country. It doesn't matter if you are from the UK, Australia, etc, you can register and get the number for free. No need to pay anything for the number activation either.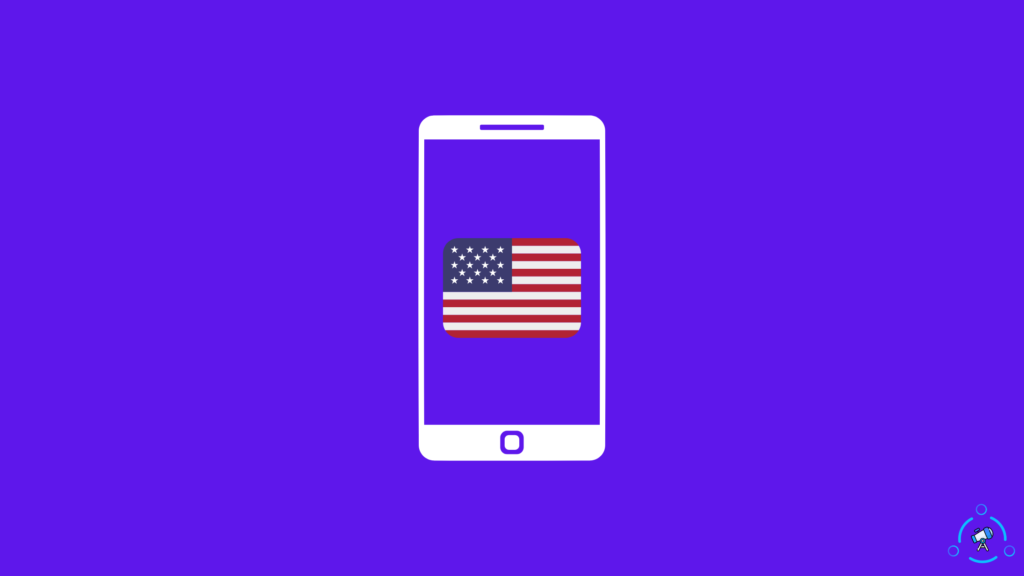 The whole process takes less than 5 minutes. So, let's get started.
Once done, you can use this number to create a WhatsApp account or accounts on any other social media platform. How cool is that?
How to Get US Number for FREE?
At first, it might sound complex and tough but it actually isn't. The whole process is as simple as creating an account on an app and choosing your favourite number of choices. Yes, the app gives you the option to select the number. From the list of numbers that are available, you can select the one that you like and proceed with the same.
Step 1: First of all, head over to this link: Android || iOS and download and install the app on your Android or iOS device.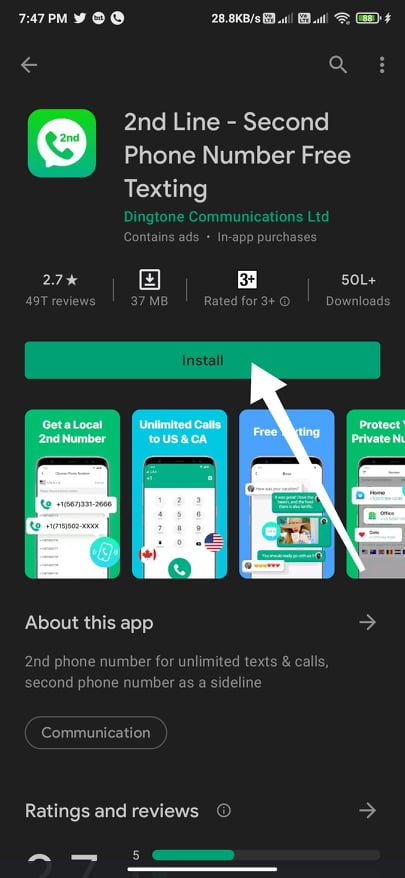 Update: The app now provides both US as well as Canada mobile numbers.
Step 2: Once installed, open it up and tap on the Get Your Number button from the bottom section.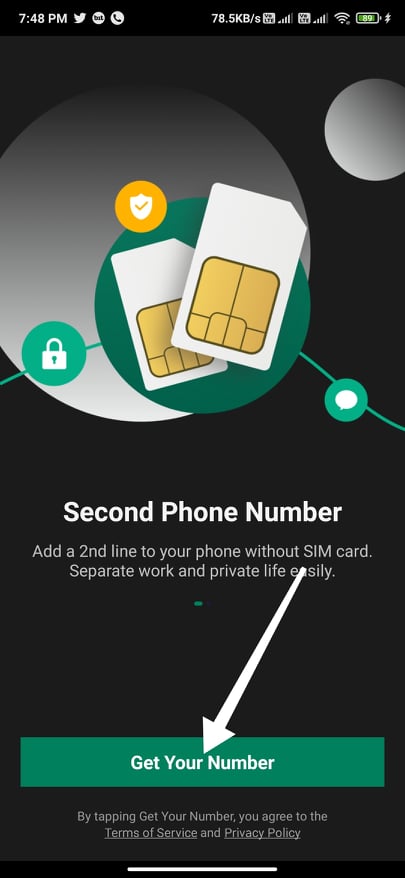 Step 3: Now you need to type the specific area code with which you want the US/Canada mobile number.
If you are new and don't know much about it then you may select any Area code such as 201 (New Jersey). Or else if you want a number specific to a place then you may take a look at all the available area codes and locations.
Here, I entered the area code for Texas which is 210.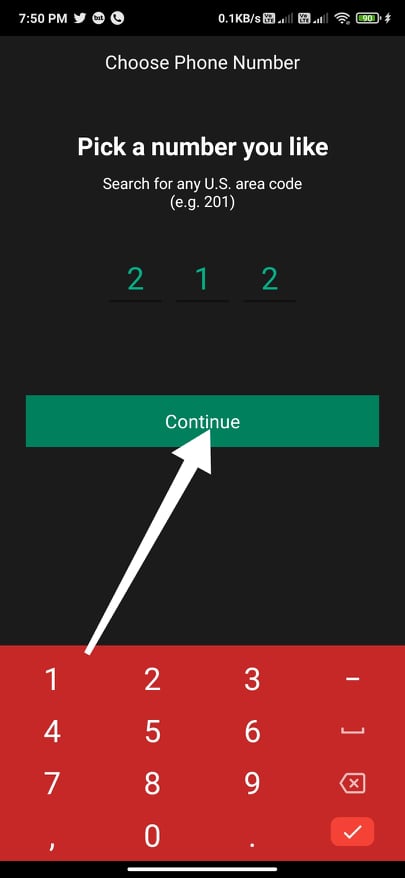 Step 4: Now a bunch of US mobile numbers will appear. All the numbers will be based on the area code you provided in the last step. All you have to do is just tap on any number of your choice.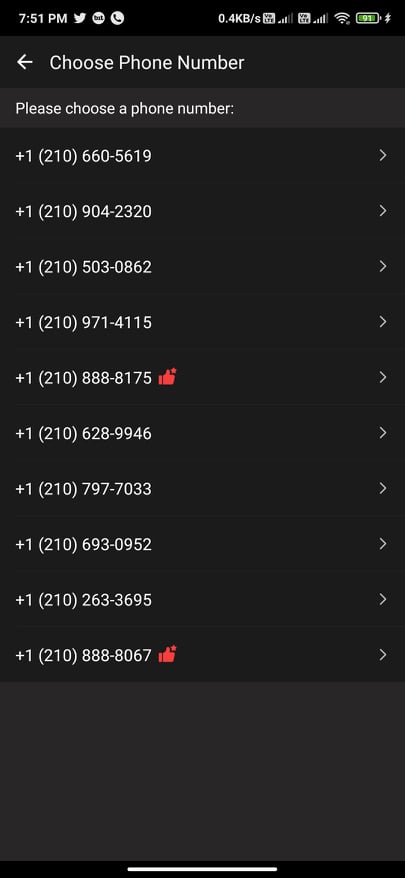 Step 5: Now scroll down a bit and tap on the Skip button.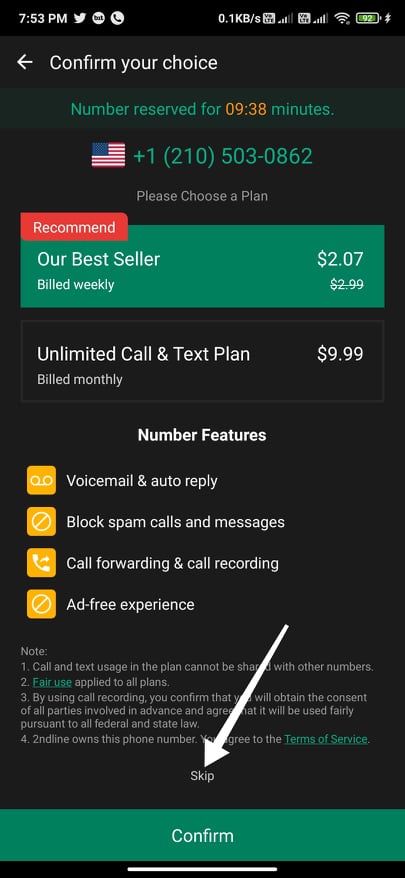 Now a popup will appear saying "Each user has only 1 chance to get an exclusive phone number for free. Are you sure? Tap on the Continue to skip button.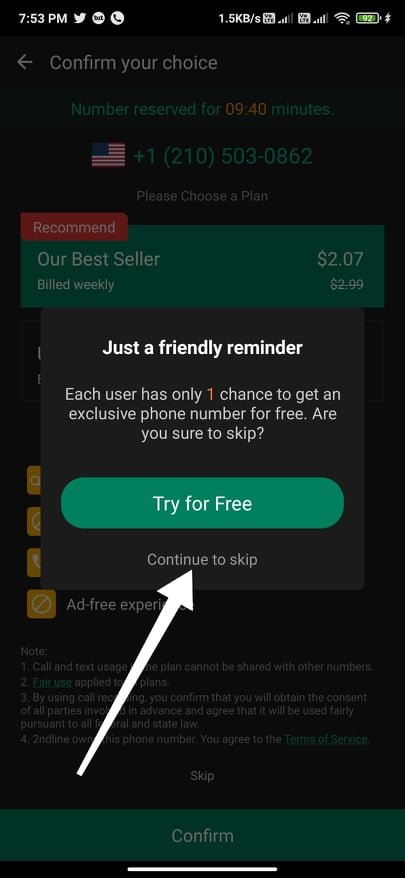 If you want to change the number afterwards then you will have to pay a small amount for that.
Step 6: Now 2ndLine app will ask permission to access the contacts on your phone. You can either accept or deny the same. If you have privacy concerns then you may tap on the Deny button otherwise tap on the Allow button to grant the permission.
On the free version, your account will have 10 free credits. You can make any international calls for free.
Step 7: To make your very first call, tap on the Call icon from the bottom navigation bar.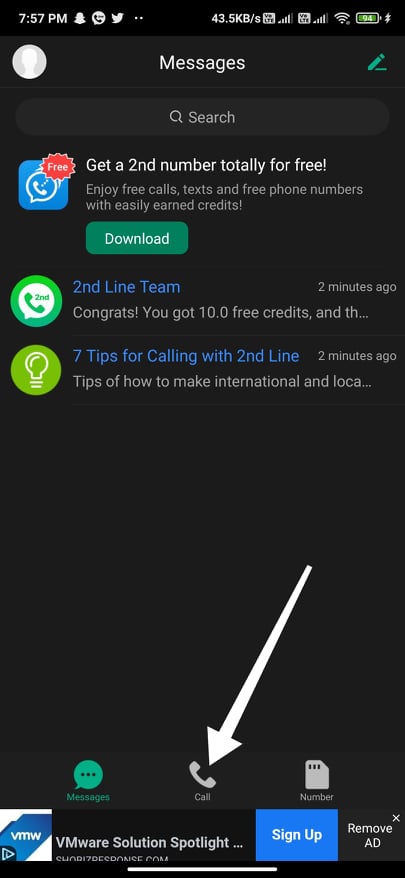 Step 8: Now from the top right corner of the screen, tap on the Country option.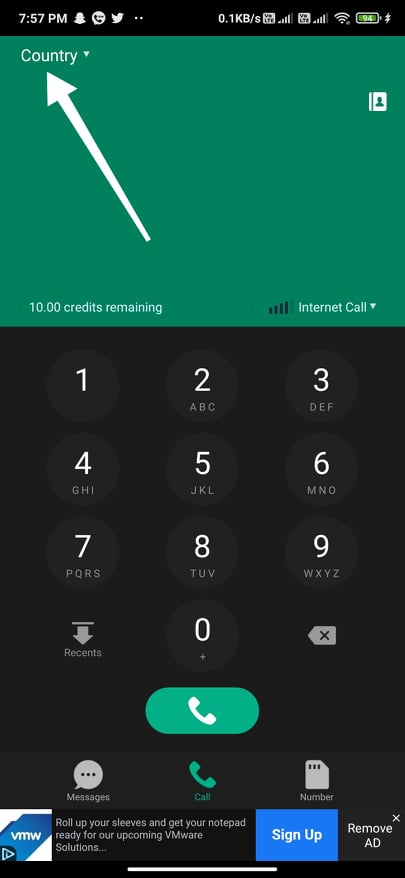 From here, you need to select the country code of the person that you are trying to call.
Step 9: Once the country code is selected, type the number using the dial pad and tap on the call button.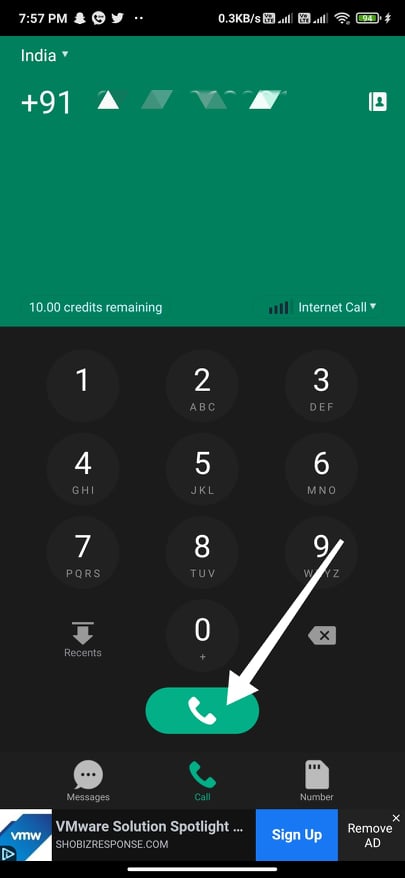 Step 10: Now a small popup will appear, just select the option – Cheap Call – 4.00 Credits*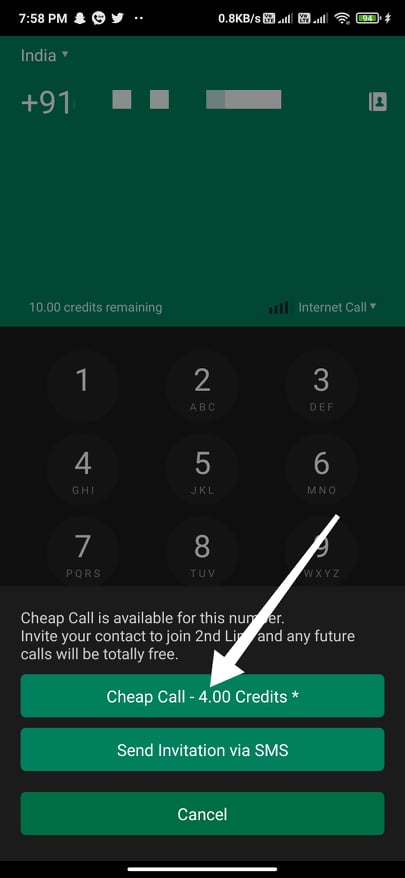 Once the call is connected, you can start talking until the free credit is exhausted. You have the option to buy more credits in order to use the app for more time.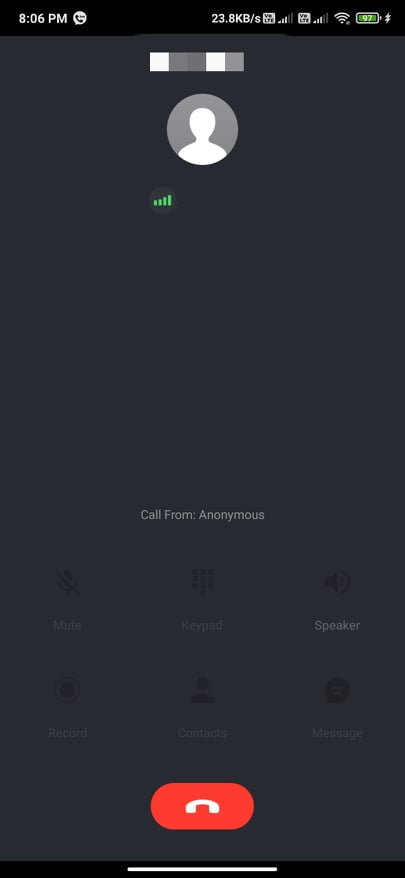 Also note that the free credit given during the signup process will expire in 48 hours. So, make sure to use the same before it expires.
Why Get a US Number?
You can do a lot of things once you get your hands on a US-based number. You can create an account and do phone number verification on any social media platforms or websites easily with the US number. You will also be able to do direct phone calls or SMS with the help of these numbers as well.
I personally used this number to call my friends and prank them and it worked very well. If you want to prank your friends by calling them through an international number then make sure to register an account on the app and grab your US number.
Similar to a US number, you can also call anyone with any number. For example, you can call any of your friends with random numbers like 101,000 or 999. Check out the article for more details.
Is It Possible To Get US Number From Anywhere?
Yes. There are a good number of apps and websites that provides free us number of your choice. The app mentioned in this article even allows you to select your favourite country code as well. The best part is that the app is available for almost countries. It doesn't matter if you are from France or Germany, you can get the number from any country.
Alternative Apps to get US Number
If for some reasons, the app mentioned above didn't work for you then you may try the alternative apps given below.
The steps of using these apps are pretty much similar to 2ndLine. Just sign up for a new account and then select a number of your choice and you are all good to go.
You may also use some apps to make anonymous or private number calls as well. All of these apps are free and is available for both iOS and Android.
Final Words
This is one such app that you can use to register a US-based mobile number. Once registered, you can use it to register on any social media platforms or instant messaging apps like WhatsApp, Telegram, etc. The app even lets you do direct phone calls and send SMS within the app as well. The only downside is that the app comes with lots of crappy ads which will be annoying for most of the users.