Do you want to make your Discord profile stand out by hiding the username? Well, in this article you will find a cool method by which you can get an invisible username on Discord.
Discord is the leading VoIP-based communication platform for gamers that supports both videos as well as audio calls. As of now, Discord has more than 140 million-plus monthly active users. Discord is available for Android, iOS, Windows, macOS, and web.
Using an invisible character on Discord is one such trick that you can use to impress your friends and Discord community members. So, let's see how to get an invisible username on Discord.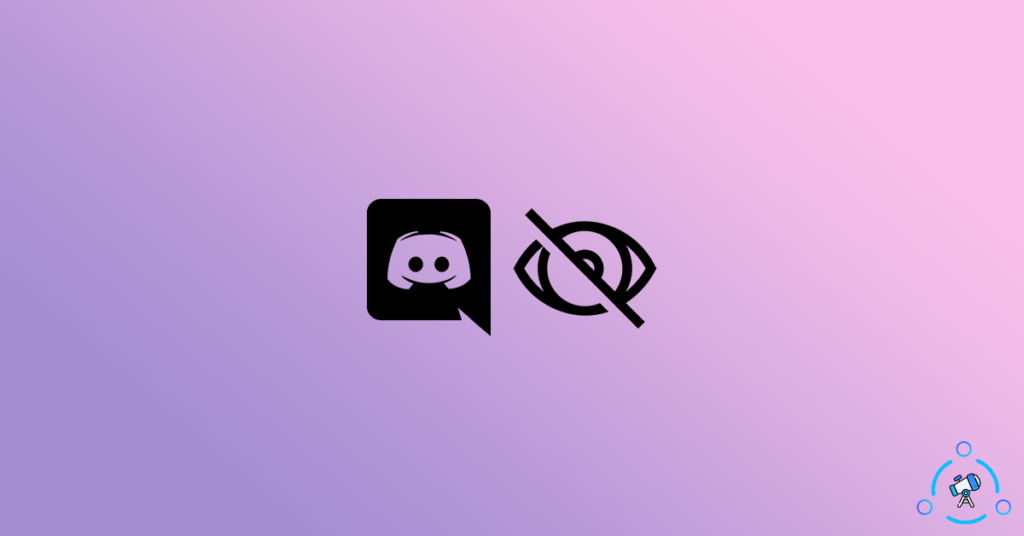 What Happens After Enabling Invisible Username?
Once you have set an invisible username on Discord with the help of the guide given below, anyone who visits your profile or account won't be able to see your username. They will only see your Discord profile picture. As you might already know, if you click on the username of any user from a Discord server, it will show profile details. And it will include details like username, badges, avatar, Discord Nitro status, etc.
But after adding an invisible username, no one will be able to see your username. They can only view your Discord profile picture. How cool is that?
How to Get an Invisible Username on Discord?
Follow the guide given below to get an invisible username on Discord. It can be done on both the PC version as well as the mobile version of Discord. This will work with the regular version of Discord and you don't need BetterDiscord or any other build for this to work.
Enable Invisible Username on Discord PC
In this section, let's see how to enable an invisible username on Discord for PC and the web version. If you are using Discord on your Android or iOS device then move to the next section.
Step 1: First of all, open Discord and log in to your account. In this tutorial, I am using Discord Web, things will be the same for all versions.
Step 2: Click on the cog button from the bottom left side of the screen, next to your username to open Discord Settings. This is the place where we can change things like avatar, username, etc.
Step 3: Under USER SETTINGS, go to the My Account tab. From here, click on the edit button next to the USERNAME field.
Step 4: Now, a popup will appear asking you to enter the new username. Just copy the blank character given below. Simply select the character given in between the arrow marks and right-click and select copy. It will now copy the Discord invisible character to the clipboard.
–> <–
Step 5: Now paste the copied character on the username field. Confirm your Discord password and click on the Done button to save changes.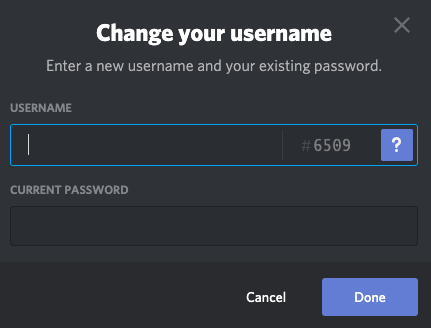 Now you have successfully enabled invisible username on Discord.
As you can see from the screenshot given below, now there's no username. You could only find the Discord Avatar.
How to Set Invisible Username on Discord App
The steps to setup invisible username on the Discord mobile app is also the same.
First of all, Open the Discord app on your device
Tap on the hamburger icon from the top and tap on your Discord avatar from the bottom section of the screen.
Now tap on the My Account section to reveal the option to edit your username.
Simply tap on the field that says Username and it will now ask you to type your new username.
Copy the invisible code mentioned above and paste it in the place provided
Once done, tap on the save button and you have successfully changed your username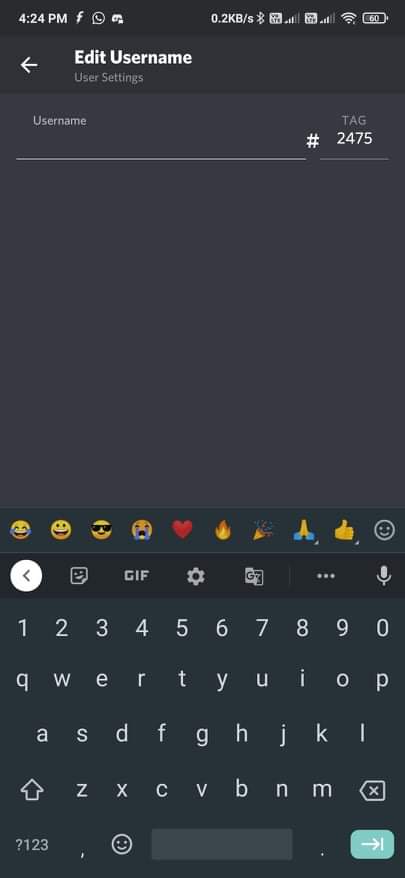 This is how we set invisible username on Discord mobile app.
Setting an invisible username on discord is a nifty little trick that you can try. Next time onwards whenever anyone tries to visit your Discord profile they won't be able to see any username. Next to your Discord avatar, everything will be blank and no username will be displayed. The same is the case with all versions of Discord out there.
Is There Any Problem in Setting Invisible Username?
Adding an invisible username is not a violation of Discord's terms and conditions. In fact, there is nothing that states it is a violation when you go through the T&C of Discord. But there might be some servers where you might face some issues. As you might be already aware, a lot of Discord servers come with their own sets of rules and regulations. Before changing the name to the invisible one make sure to go through the server guidelines and see if there is any issue with this. If there is no issue then you are good to go.
You are advised to go through the server's guidelines so that you won't face any issues in the future regarding the username of your discord account.
Final Words
I have tried changing the username to an invisible one on one of my Discord account and it worked without any issue. Make sure that you copy the invisible character properly otherwise things won't work. Once done, you will no longer see anything in the place of username. You can also set up a transparent Discord avatar to make it completely invisible.
Also see our guide on disabling TTS function on Discord as well.