MoonPay is a cryptocurrency technology platform that enables people to buy or sell cryptocurrencies using fiat currencies. One should connect to a supported wallet to buy or sell cryptocurrencies using MoonPay.
If you are skeptical about MoonPay's safety then this article is for you. In this article, we will discuss things like how safe is MoonPay, security measures adopted by MoonPay, and the history of the company itself.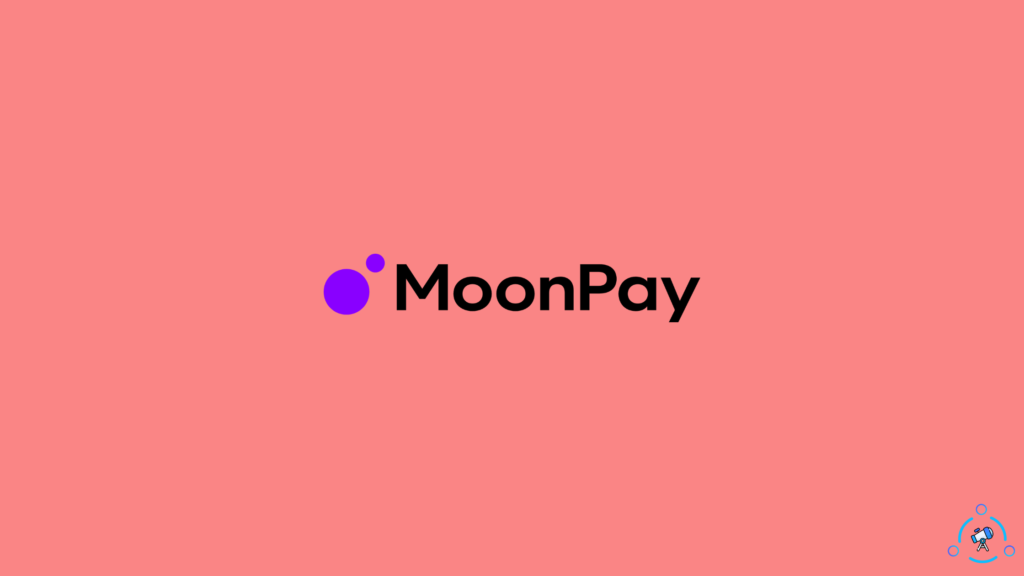 By the end of the article, you will have a clear idea about MoonPay and its safety. After which you can take a good decision as to whether or not to use MoonPay.
What is MoonPay?
MoonPay is a cryptocurrency technology platform that lets you connect your wallet with it and buy/sell cryptocurrencies. You can use fiat currencies to buy any sort of supported cryptocurrency coins.
The best part is that you can use a debit card or credit card, digital payments methods, and bank transfer on MoonPay.
MoonPay was founded back in 2019 by Soto Wright and Victor Faramond. They managed to raise $555 million in a Series A funding round.
Here are some quick stats about MoonPay:
$3.4 Billion Valuatoin
$2B+ Crypto delivered
1700%+ Growth
$5 Million Customers
80+ Assets supported
Is MoonPay Safe and Legit?
Yes, MoonPay is safe to use in 2023. All sorts of standard security measures are in place to facilitate the proper exchange of cryptocurrencies. At the time of writing this article, MoonPay is available in more than 150+ countries and millions of people use the same as well.
As per the user reviews across the globe, more than 80 percent of the total users are satisfied with the service. You may refer to websites like TrustPilot to find detailed reviews from individual MoonPay users. (MoonPay has over 43,000 reviews on TrustPilot).
The reason why a lot of people and serious businesses use MoonPay is because of the legitimacy of the company. Popular businesses like Trust Wallet supports MoonPay making it a trusted platform.
MoonPay's Security Measures
MoonPay is highly secured too. MoonPay uses AES-256 block-level encryption technology to safely encrypt private data. Furthermore, MoonPay uses PCI DSS and ISO27001 compliant data centers to keep the service up and running.
Both TLS 1.2 and HSTS Policy is in place to provide excellent security measures.
Is MoonPay Safe to Buy Crypto?
The next common question that a lot of people ask about MoonPay is that whether it is safe to buy Bitcoins and other cryptocurrencies? As per the user reviews and the history of the company, it is safe to buy cryptocurrency from MoonPay.
All the information are encrypted using AES-256 block level encryption.
One could buy Bitcoin or other cryptocurrencies through MoonPay by connecting any supported wallet. You may use any supported payment methods like debit card, credit card, bank transfer and digital payment methods to buy Bitcoin/other cryptos.
Is There Any MoonPay Scam?
Till the date, no scams or fraud associated with MoonPay is known. Everything looks good so far. So, we can trust MoonPay to buy cryptocurrencies using fiat currencies.
In order to use MoonPay, one should complete full KYC (Know Your Customer) with legally accepted documents. This will prevent from fake users creating account on the platform.
Risk Associated With MoonPay
Generally, there is no risk associated with MoonPay. But the point to note is that cryptocurrencies are highly volatile. For this reason, the amount you invested can quickly rise as well as fall.
You should do the proper market research before buying any cryptocurrencies using MoonPay or any other services for that matter. Also make sure you have full understanding about the risks involved in holding cryptocurrencies and have a strict risk management in place too.
Conclusion
In short, MoonPay is safe and legit to use. You may use MoonPay to buy or sell cryptocurrencies using fiat currency. You cannot use MoonPay alone to buy cryptocurrencies. For this, you need to connect MoonPay with any supported wallets to which you will buy Bitcoins or other cryptocurrencies.
The user reviews and ratings of MoonPay is really great till the date. Also, the security measures employed make MoonPay even more safe and secure as well.