Zoom is currently the most used online video conferencing service out there. Zoom has seen a sudden surge in the number of users during the pandemic time. Millions of people all around the globe use Zoom for doing business related video conferences, online classes and more.
Did you know that you can watch your favourite Netflix show with friends using Zoom? Well, in this article, let's see how to watch movies together with your friends over a Zoom meeting. Only the host needs access to Netflix, and all other participants can watch it for free without having a Netflix subscription. How cool is that?
Zoom comes with a lot of features to make our video calling/conference experience excellent. One such feature is the screen sharing option. With the help of the screen sharing feature on Zoom, you can watch Netflix shows and shows from other streaming providers like Amazon Prime Video, Hulu, Disney, etc.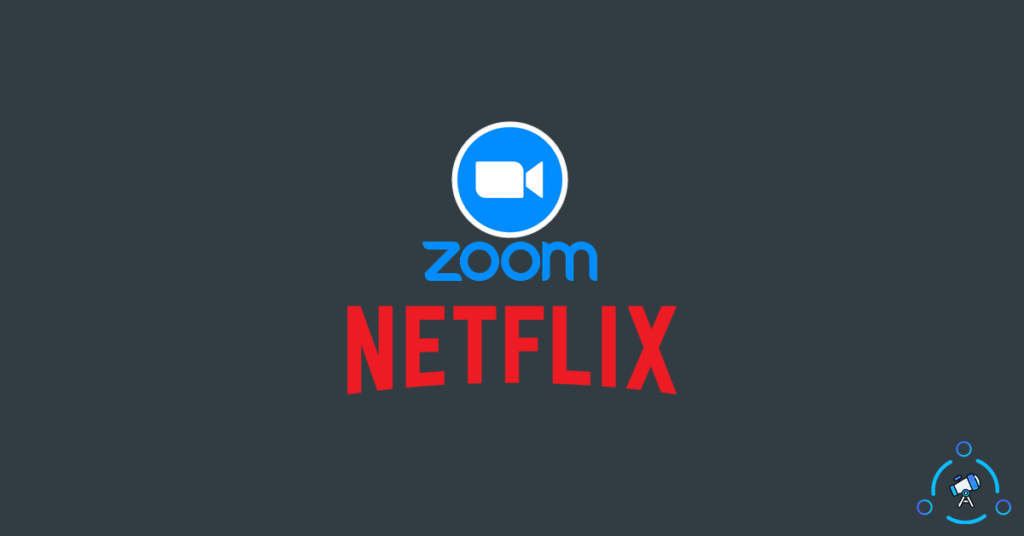 How to Watch Movies on Zoom Together?
You may follow the guide given below to stream and share Netflix content via Zoom. With the free version of Zoom, you can add up to 100 people to the meeting and watch the Netflix show.
Do note that the free version of Zoom only allows meetings for a maximum time of 40 minutes. The session will end automatically once it hit 40 minutes. If you want to get rid of this limit, you need to subscribe to one of Zoom's premium plans.
Or if you don't want to subscribe to Zoom premium just for the sake of watching a bunch of Netflix shows, here is an excellent way to bypass the 40 minute limit on Zoom. This will let you watch Netflix movies or shows indefinitely without any time limit.
Here's everything you will need to stream and watch Netflix shows or movies together with your friends over Zoom:
High-speed internet connection
Zoom client installed on your computer
Netflix subscription (Zoom host)
Now that you have some basic idea about the whole setup let's see how to watch movies together in Zoom.
Step 1: First of all, open the Zoom client and create a new meeting. Share the invite link with your friends with whom you would like to watch the show. (If you haven't installed Zoom client on your device yet, you can get it from their official website. It is available for Android, iOS, Windows, macOS, Web and more)
Step 2: Open a web browser like Google Chrome and log in to Netflix. Search for the movie or show that you would like to watch with your friends. Start the show and then pause it.
Step 3: Now, head back to the Zoom app and ensure all your friends have joined the meeting. Click on the Share Screen button from the options available at the bottom of the screen.
Step 4: A new window will appear showing all the active softwares on your device. If you are playing the movie on Netflix via a web browser, select that browser window. Or, if you are locally playing the video using a media player like VLC, click on that.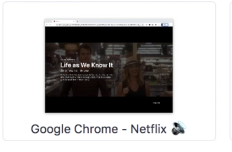 Also, make sure to enable both 'Share computer sound' and 'Optimize Screen Share for Video Clip' options.

Step 5: Once configured, click on the Share button to start streaming the movie directly to Zoom.
You have successfully shared a Netflix movie or show directly to Zoom. Anyone who has joined the meeting will be able to see the show with other people. You can even talk or send text messages as well.
Make sure that you do not change the window or do any other activity. As it is screen sharing, anything that happens on your screen will be shared with the whole meeting. So, do keep that in mind.
Suppose you do not want to use browser extensions like Teleparty to watch Netflix together because you are not sure about your privacy. In that case, this is one method that you can follow to watch Netflix together with your friends using Zoom. We have already shared an article on Is Teleparty Safe?
Also see our guide on recording Zoom meeting without the permission of host as well.
What All Servies Does Zoom Support?
Not just Netflix, you can watch movies or shows from pretty much any website on Zoom.
Zoom supports online movie/shows streaming websites like:
Amazon Prime
Hulu
Disney
YouTube
etc
Long story short, it doesn't matter from which website you are streaming the content; zoom supports all of them.
We are using the screen sharing option in Zoom. Screen Sharing allows us to share our screen with the meeting. Just play the movie while you are sharing the screen, and all the conference members will see the film too.
Solution to Possible Black Screen Issue on Zoom
While streaming a movie or show on Zoom, if you face black screen error then here is a simple fix to the same.
All you have to do is just go Zoom Settings and select Video option from the left sidebar.
From here, make sure to disable the option called "Enable hardware acceleration for video processing"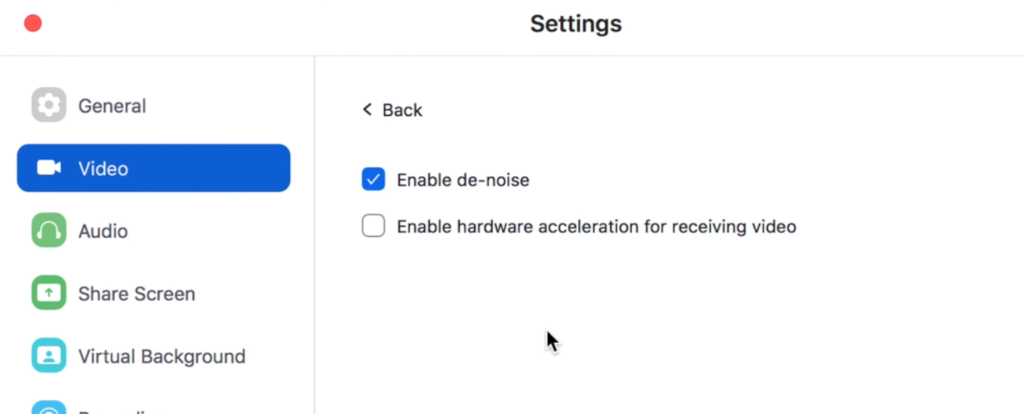 This should solve the issues relating to black screen on Zoom.
A solution to Fix Stuttering Issue While Watching Movies on Zoom
Double-check that you have enabled the option called "Optimize Screen Share for video clip". This option will help you to reduce the stuttering or stuck issue to a great extend. If you have already started sharing the screen without enabling this option, click on the Screen Share button again and allow the same.
Also, make sure that you have a high-speed internet connection. As you are the one who is streaming the content, your Internet speed is what matters. If you have low Internet speed, you may ask other friends with higher Internet speed to stream content. This should solve the issue for everyone at the meeting.
FAQ on Watching Netflix on Zoom
Do I need Zoom Premium to share Netflix with the meeting?
No, even the free version works without any issue. The only thing is that the meeting time is capped at 40 minutes in the free version. Make sure to follow the trick to bypass 40 minutes limit on Zoom.
Does it support other websites like Prime, Hulu, etc?
Yes. Not just Netflix, you can directly stream content from any website like Hulu, Prime videos, YouTube, etc watch the same with your friends.
Stream Netflix via Zoom
This guide will be something new for a lot of people. The fact is that not many people are aware of this trick to stream Netflix movies or Netflix shows directly on Zoom. This way, even people without a Netflix subscription will be able to watch the content. Furthermore, you could communicate with your friends as well.
Also, make sure to check out websites that will help you to watch shows together. You can host a watch party and invite your friends. Most of the websites support both audio-based and text messaging options as well.