If you have been using Discord for some time now, then you might have noticed different colors for the names of different members on a server. Have you ever wondered how these members managed to get different colors for their names? This is exactly what we are going to discuss in this article. We will see methods to change the name color in Discord.
There are a couple of methods that you can try to change your name color in Discord. The first one is to edit the Roles settings to change the name in Discord. Or if you want some more advanced controls on changing the color, you may try using some bots like the Color-Chan bot. Color-Chan bot lets you select a color from 16 million colors. Yes, you heard it right. Color-Chan supports over 16 million colors.
Before going in, please note that you should have admin privileges on the server to change the name color. We are basically changing the color of a role to change the name color on Discord. And in order to change Role colors, you will need admin privilege.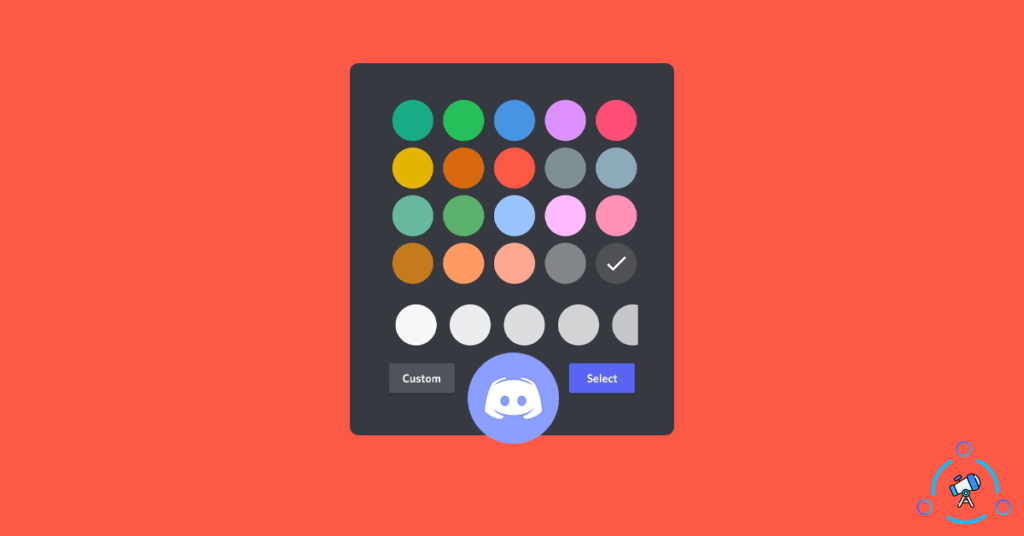 How to Change Discord Name Color?
At first, let's see how to change the Role color on Discord to change the Discord username color. And as mentioned earlier, this will only work if you have admin privilege.
Step 1: First of all open Discord and open the server in which you want to change the Name Color.
Step 2: Right-click on the Server icon from the left side and click on Server Settings > Roles. This will open the Roles settings of that particular Discord Server.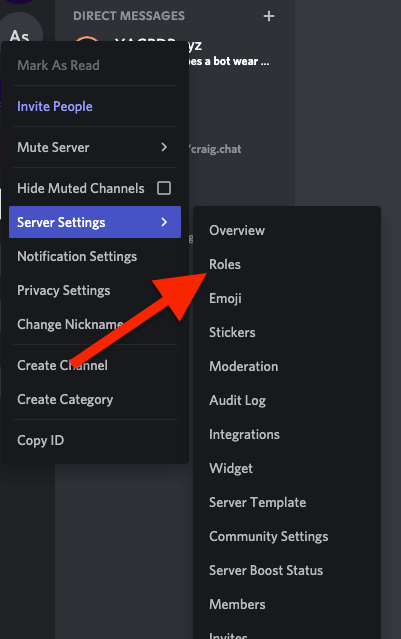 Step 3: Here, you have two options. You can either edit the color of existing roles in Discord or create a new Role and assign a new color. If you are about to edit an existing role, then simply click on the Role name to select a different color.

Or if you want to create a new role, click on the Create Role button. Enter the Role name, select a Role color. If you have some other settings to configure, then you can do it from here.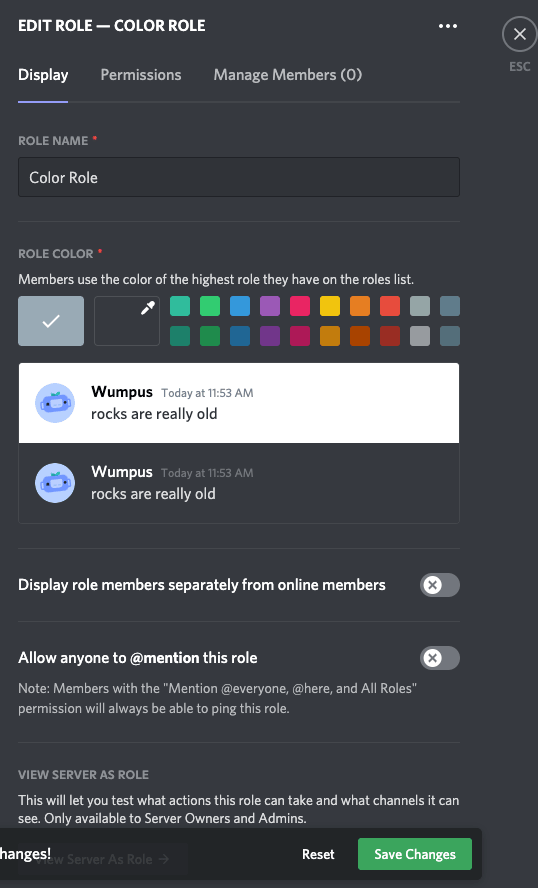 Once done, click on the Save Changes button. Now, you have successfully created a new role on Discord with a color of your choice.
Step 4: In order to apply the new color to a user, simply right-click on the profile picture or username of the member and hover on Roles. It will show the list of Roles on your server. Simply click on the one that we created just now and you are good to go.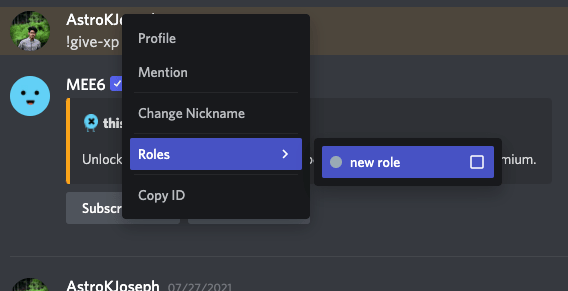 You have successfully assigned a new color to the Discord server member. This is how we change the name color of a user in Discord.
Change Username Color on Discord App
You can follow the exact same steps on the Discord mobile app as well.
Just head over to the Server Settings > Roles to configure colors for different Roles. You also have the option to create new roles as well.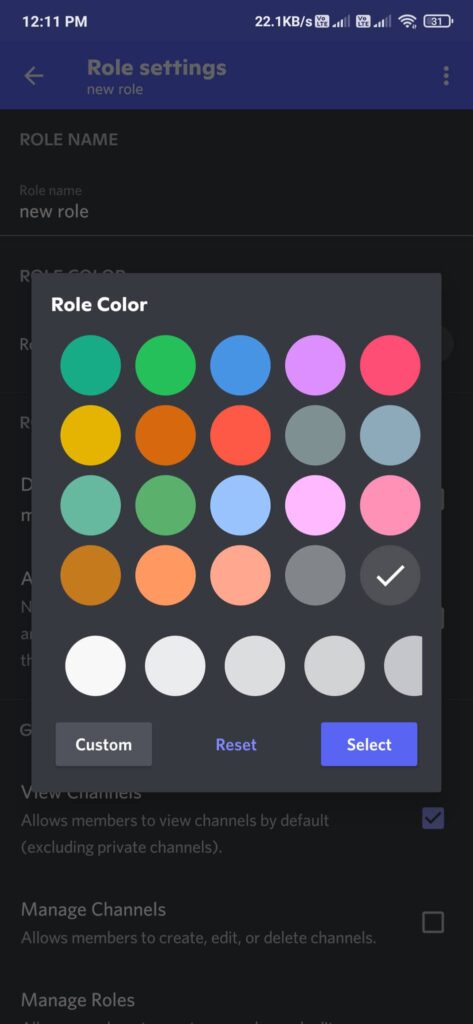 Once changed, you will start to see the new color every time someone sends a message or mention a user on Discord.
Change Discord Name Color with Color-Chan
Did you know that there is a cool bot called Color-Chan that will let us change the username color on Discord. Things are simple when using Color-Chan and give us extra customization options as well.
Color-Chan also lets us automatically change the color of names when a user accumulates certain number of points. The thing is Color-Chain will help us to automate the entire process.
So, let's see how to use Color-Chan to change the name color on Discord.
Step 1: Add the Color-Chan bot to your desired Discord server.
Step 2: Once the bot is active, you have to execute some commands to change the color of a name. The official documentation of Color-Chan contains the entire list of commands that you can use to change Discord name color. You can refer to the same here.
Step 3: Just type and execute color setup command to set up Color-Chan for the first time. You can also execute the color = 'colorName' command to assign or add a new color to your profile on Discord.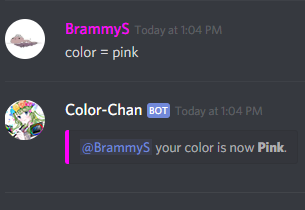 This bot for Discord comes with some other cool features as well. You can take a look at all the list of commands using the command color help. It will display the entire list of Commands available to use.
Color-Chan is not like MEE6 or Rythm bot where it comes with a dedicated control panel or dashboard to control things. Everything is done using commands only.
This is how we use the Color-Chan bot to change the color of Discord usernames.
Is it Possible to Change Discord Name Color?
Yes, it is possible to change the Discord username color. But the only thing is that you should have server management privilege. If you are an admin or owner, you can directly change the color of your name by adding or editing Roles on your server. Having different colors for different Roles makes it easy for everyone to identify what Role does a user has, etc in a single glance.