Did you know that you can add custom themes to Discord to change the entire look and feel of the Discord interface? Yes, you heard it right. With the help of various Discord Themes out there, you can easily add any theme to Discord to make it more customized and look appealing at the same time.
As you might already know, there is no direct way to add themes to Discord. That means the official version of Discord does not allow you to add custom themes to customize the looks. The only two options that you would have on the original Discord are Light and Dark themes only.
Light and Dark themes are very basic in terms of looks, but themes that we are going to take a look at in this article are very different and gives you immense options to customize Discord.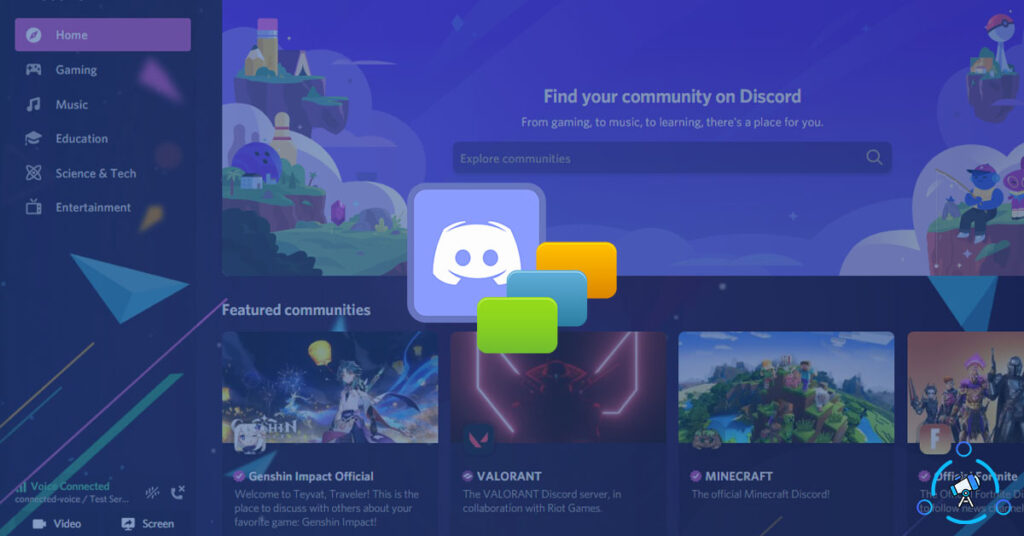 BetterDiscord Themes
As mentioned earlier, you can't apply themes to the official version of Discord. For this, we are using a modded version of Discord called "BetterDiscord". BetterDiscord is a modded version of Discord that lets us add themes to change the entire 20look of the popular application. Things like Voice Changer mods, other Discord Bots, and Commands will work fine without any issue.
BetterDiscord comes with support for both themes and plugins to enhance performance. Since it is not the official version, it comes with its own cons as well. Adding custom themes to Discord like loading Rainmeter skins, just load the theme file and you are all good to go.
So, if you want to use Discord Themes, you will have to move to BetterDiscord. And yes, you can have both of them installed at the same time.
How to Install Discord Themes?
Here's how you can quickly install a Discord theme:
Open BetterDiscord
Go to User Settings
Find Themes option
Click on Open Themes Folder
Now copy-paste the downloaded theme file there. (You can find the download link to every theme below)
Finally, refresh BetterDiscord to apply changes and activate the new Discord theme.
Best Discord Themes to use in 2023
Here are our top picks!
1. Basic Background Discord Theme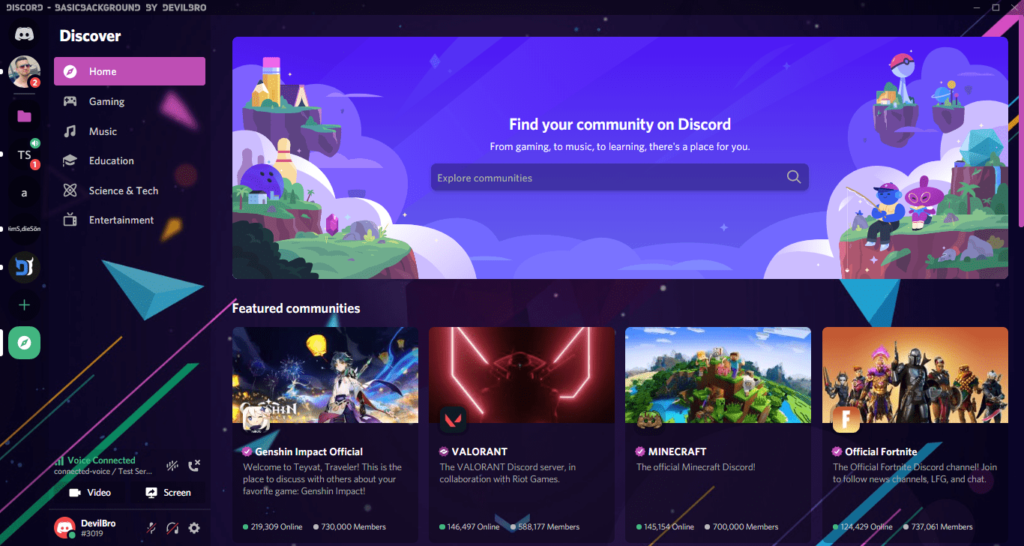 If you are looking for a simple Discord theme without altering the layout then Basic Background Discord Theme is for you. This theme allows you to set a custom image as background as per your liking.
Once changed, the background will be updated on every single part of Discord. All you have to do is just find a cool high-resolution background image and set it as the background.
This theme is developed and designed by DevilBro and has already more than 33,000 plus downloads at the time of writing this article.
Developer: DevilBro
Downloads: 33K+
2. ClearVision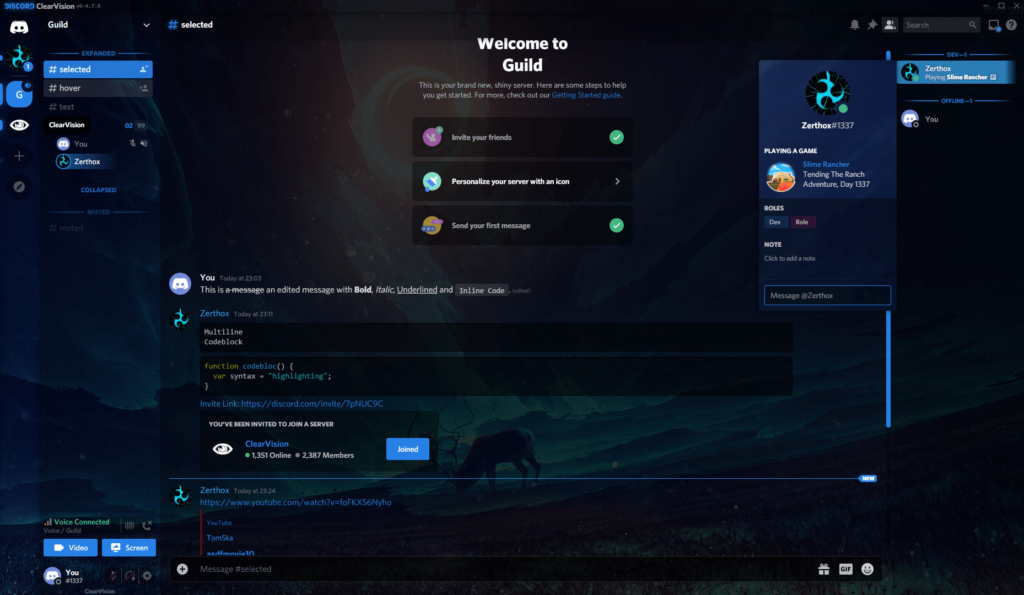 ClearVision is a Discord theme by untuned. It is a highly customizable theme that you can apply to Discord right away. The main accent color of the theme is blue and complements well with the background image of the theme.
There is kind of an overlay above the background image, giving it a translucent look and feel. ClearVision is a must-try if you like the way it is designed and the customization abilities.
Developer: untuned
Downloads: 55K+
3. Dark Matter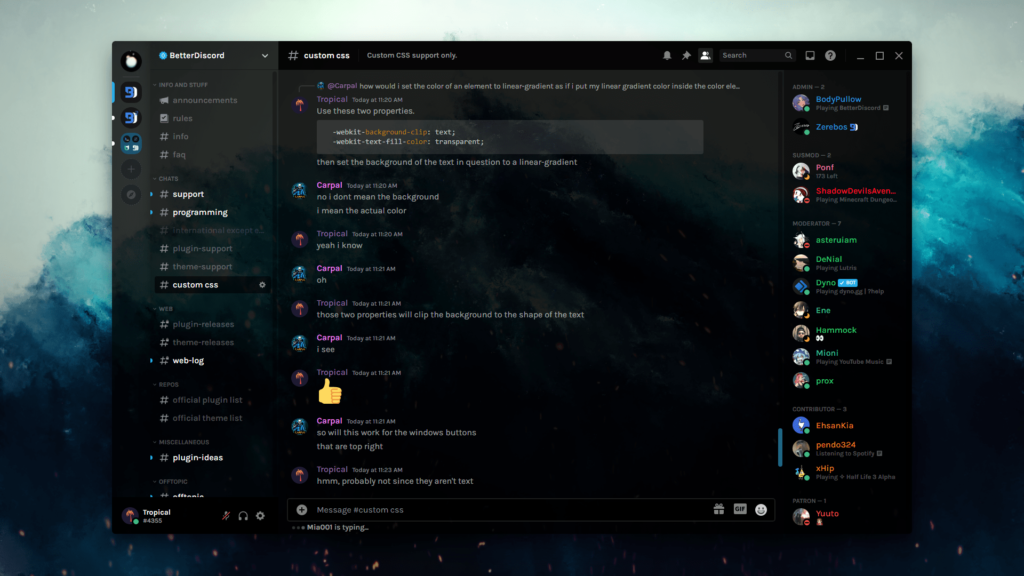 Dark Matter BetterDiscord theme is a modified version of the original Dark Matter theme by cosmicsalad. This theme can be considered as a bit more customized version of the theme. A dark overlay is made visible on top of the background.
Colors like green, pink, blue, red, and yellow are used for fonts in different sections of the theme. Text messages are light grey in color on the screen.
Developer: Tropical
Downloads: 48K+
4. Discord+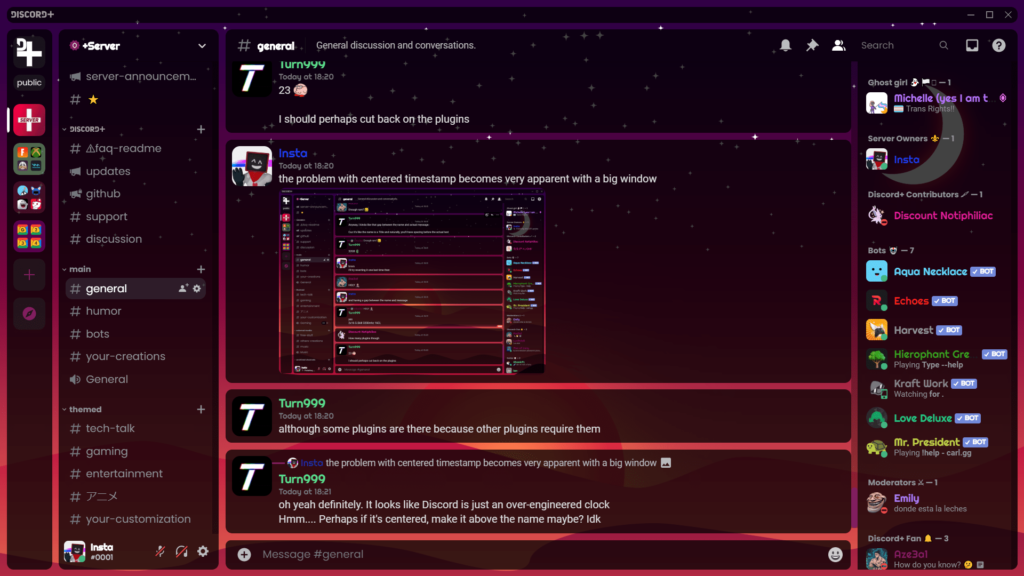 Discord+ is one of the best Discord themes that I have ever seen. It gives the users immense options to customize the theme according to their wishes. First of all, the default theme looks so futuristic. Individual sections on the layout are clearly differentiated from others, giving it a nice touch.
Furthermore, you have two options here, the first one is with a black overlay and the second one with a white overlay. Both of them look sleek. Users can customize things like home icons, accent colors, icon sizes, backgrounds, cover colors, and more.
Developer: Insta
Downloads: 41K+
5. Frosted Glass
As the name itself indicates, this theme comes with a frosted glass finish to the main user interface. A background relating to nature with a dear is blurred out on the theme.
The frosted glass finish is achieved by creatively blurring the elements of the layout. Altogether, the theme looks really good and is catchy at the same time. Colors like green, blue, white, etc are used for fonts in the theme.
Developer: Gibbu
Downloads: 16K
6. Fallout 4 Terminal
This theme is for all computer junkies out there. If you really into stuff like coding, terminal, etc then you should definitely check this out. The theme comes with a terminal-like matrix interface with nice green and dark green colors.
The fonts used in this theme are typical fonts that you will find in terminal and command-line interface tools. All the layout and borders on the theme are made keeping the terminal in mind. This theme entirely changes the look and feel of Discord like anything.
Developer: Bates
Downloads: 19K
7. Opera GX Gaming Themes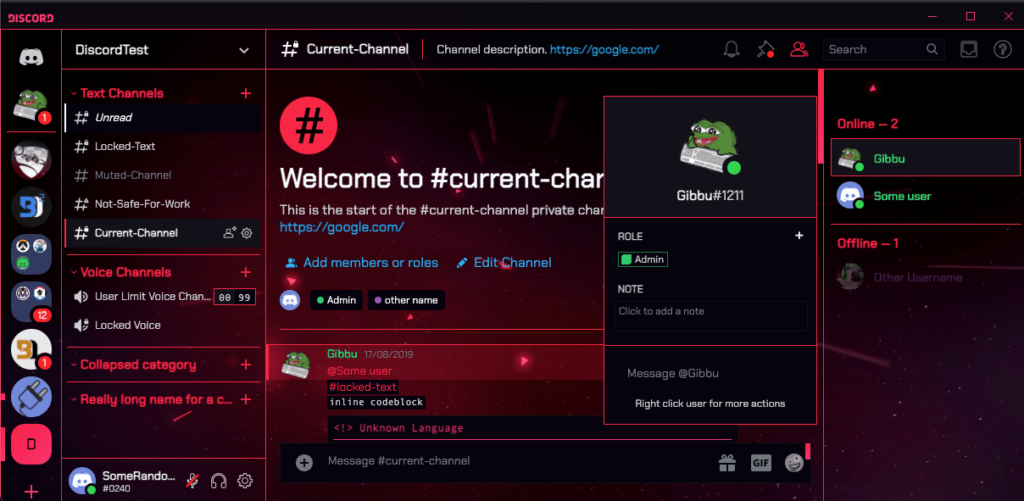 This particular BetterDiscord Theme is inspired by the Opera FX gaming browser. If you have used the browser before, then you will understand the design elements borrowed from the browser. The main color of the theme is Red and it is added to borders as well as texts too.
The background image on the theme is a space image with red accents here and there. The theme is also using different fonts which will be appealing to gamers out there.
Developer: TomRdh
Downloads: 16K
8. Duality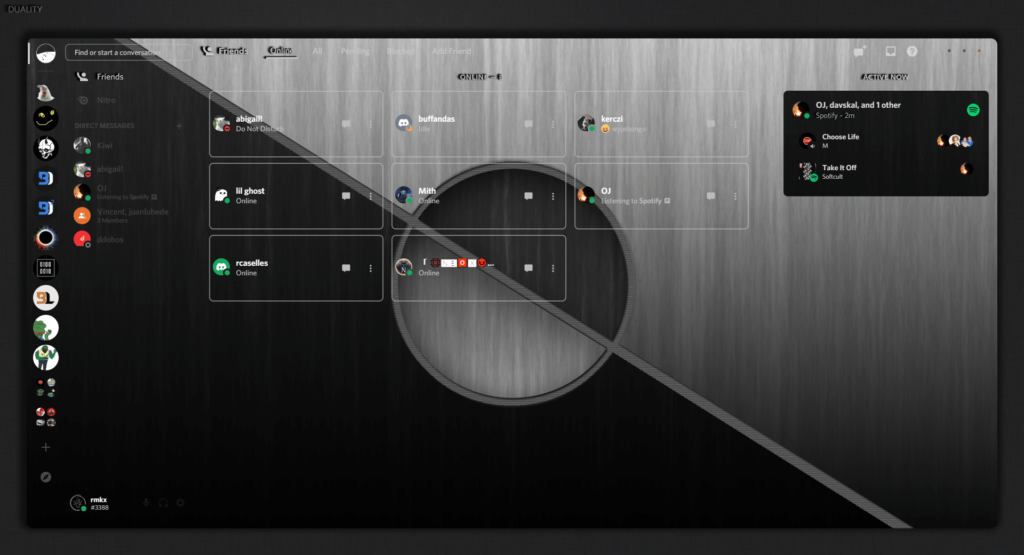 Duality is yet another Discord theme with a minimal and classy look. All elements on the theme have a pop-out effect. Some elements on the theme are completely transparent and only come with a white border. It gives a cool look to the theme.
Dark shades are given for bot control boxes and other options. Overall, most of the elements in the theme come with a transparent shade to give it a nice look.
Developer: rmkx
Downloads: 10K
9. Cyberpunk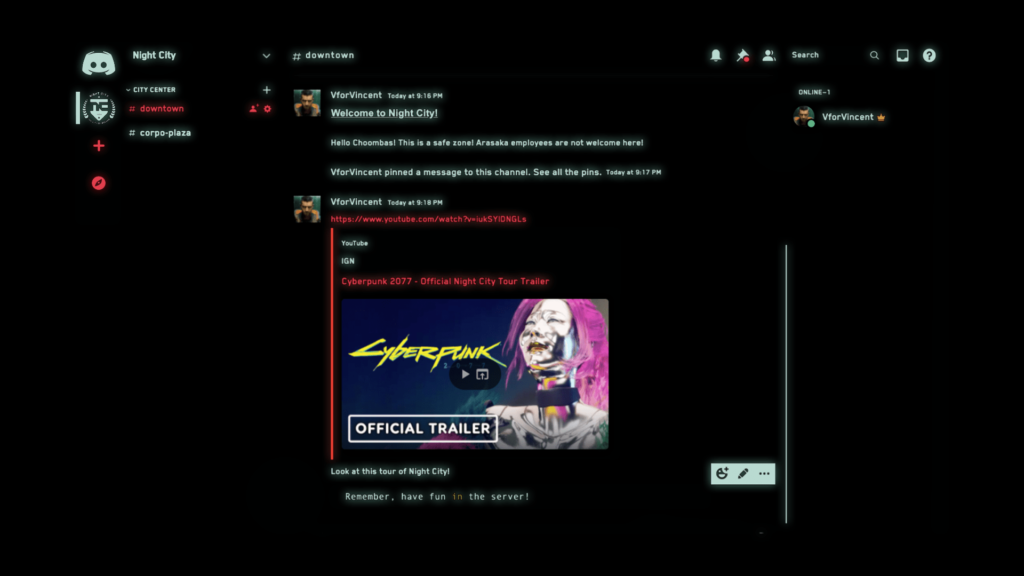 Are you a Cyberpunk fan? If yes, then this theme is for you. This Discord theme was developed by keeping Cyberpunk in mind and has a lot of design similarities. All the text content on the theme comes with a neon-like glow effect which is really nice.
The dark background along with fonts and simple layout looks really nice and for links, it uses red color. The font used is also different and gives it a more gamer feel.
Developer: ElijahPepe
Downloads: 8K
10. DiscordRecolor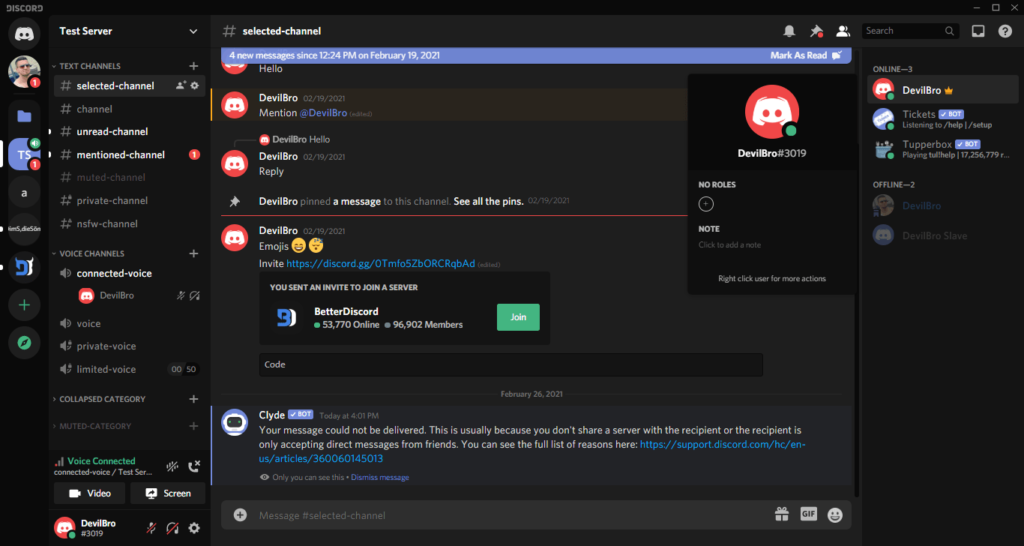 As the name itself indicates, this theme is for those who want to change Discord's default color scheme and set a custom one. Not everyone likes the original Discord color theme, this is where this theme comes into play. You have the option to set any color of your choice.
If you are bored of seeing the native Discord color scheme over and over again then DiscordRecolor is calling you. Definitely try and play with different color combinations to find the best one.
Developer: DevilBro
Downloads: 8.3K
11. Wildberry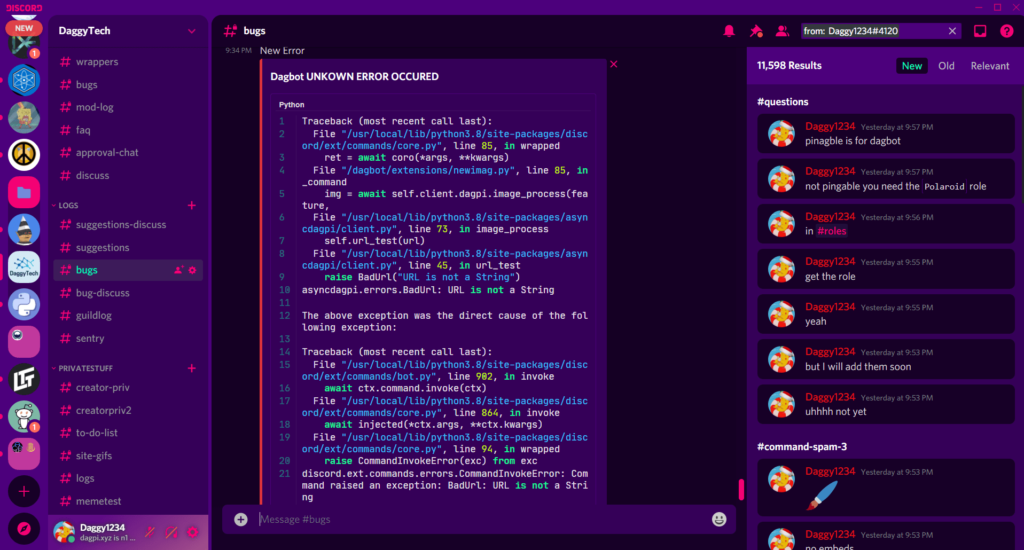 This is yet another theme that gives you a programmer feel. The entire look and design of the theme are that of a syntax highlighted. The main color theme of the theme is purple and pink. It also uses the cmd-like font to give it a more syntax look.
If you are someone who is into programming or coding then you might like the theme well. At the same time, not everyone will like the color combination used in this theme.
Developer: Daggy1234
Downloads: 8.1K
12. Midnight Mars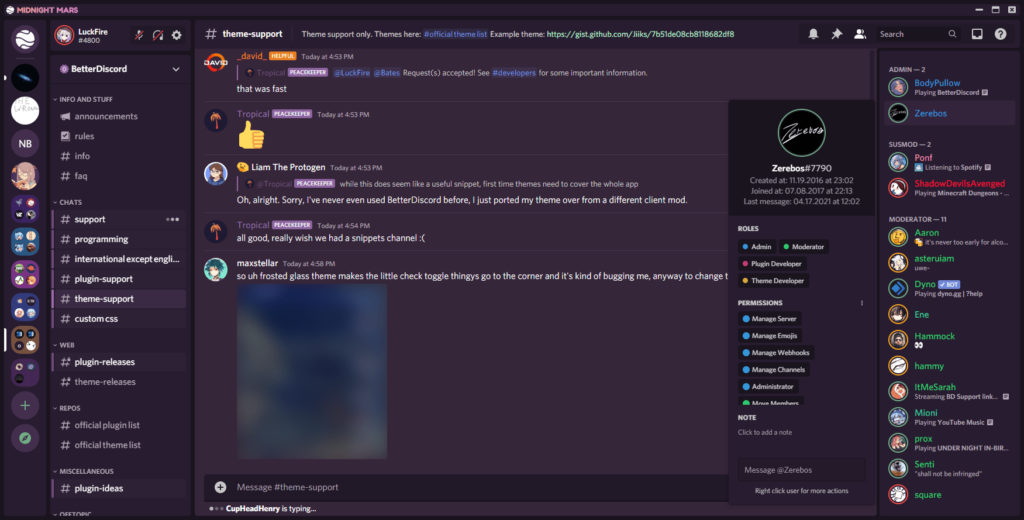 Midnight Mars is a simple-looking Discord theme for everyone. It is a cool BetterDiscord theme with a clean UI and layout. There's no image background in this theme. The theme uses a solid background that gives it a Mars look.
Different color shades of the original color can be seen everywhere within the theme. It includes the message bubbles, chat bar, server list section, etc.
Developer: LuckFire
Downloads: 4.7K
13. Discolored Have you ever thought of changing Discord's SVG colors? Well, Discolored theme will help you in doing the same. Using this theme, you can change the default color combination of all SVGs in Discord.
This theme is basically a theme add-on that will help you change and customize Discord SVGs. Discord is really popular and known for the cool SVGs that it comes with.
Developer: Nyria
Downloads: 4K
14. NieR: Automata – YoRHa Menu UI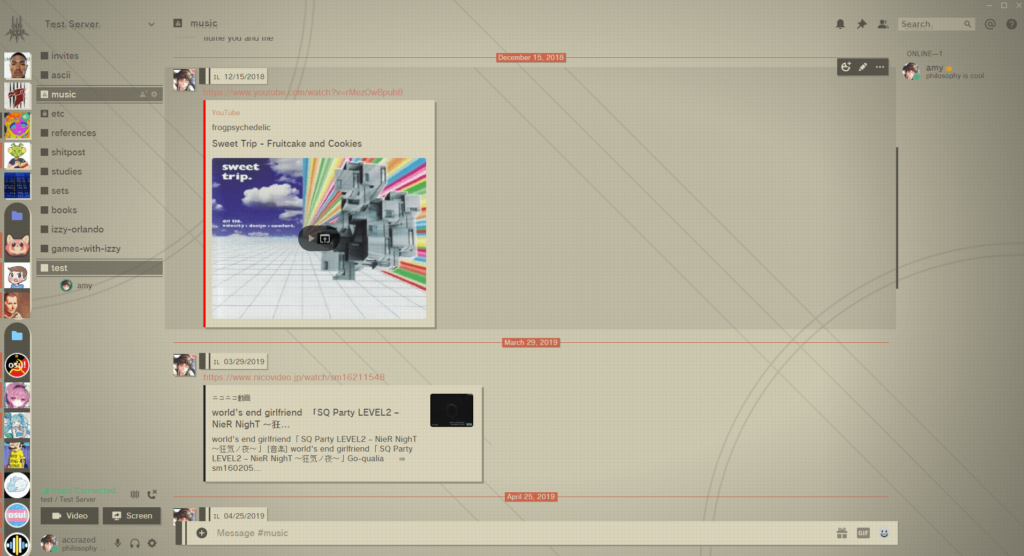 This theme is based on the color combo and looks of NieR: Automata – YoRHa Menu UI. The interesting part about this theme is the fact that is available both in the dark as well as light theme. If you prefer using dark mode, then this theme got you covered.
The background, colors, fonts, and texts used in this looks very different from others and gives it a stand-out look. Definitely check this amazing Discord theme.
Developer: accrazed
Downloads: 3.7K
15. Ghostbusters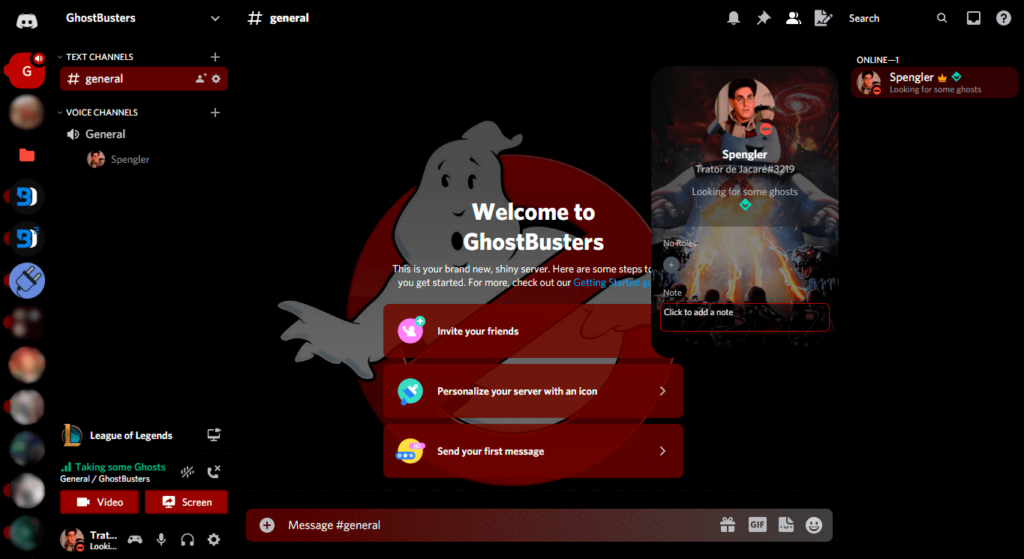 Do you remember ghostbusters? Well, this Discord theme is completely based on the theme of Ghostbusters. It has a ghostbuster background and cool looking red accent here and there. Not much difference can be found on the layout itself but looks good with the theme.
The theme comes with different background for sections like the user profile, chat screen section and more.
Developer: Trator de Jacare
Downloads: 3.7K
16. Materialistic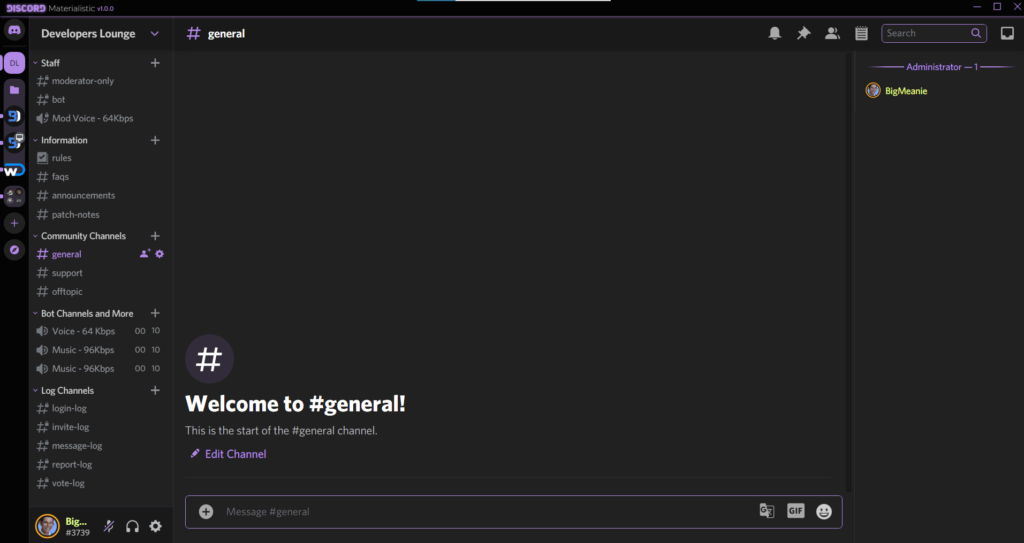 If you are like me who likes Google's own material design then chances are you will like this theme, too. Everything is basic in this theme. Like other themes, there is nothing extraordinary in this theme. Simple and clean UI with material design elements, that's it.
Must check if you like simple and clean UIs with a touch of material design as well. The theme has only two colors and it is universal across the platform.
Developer: BigMeanie
Downloads: 3K
17. Nord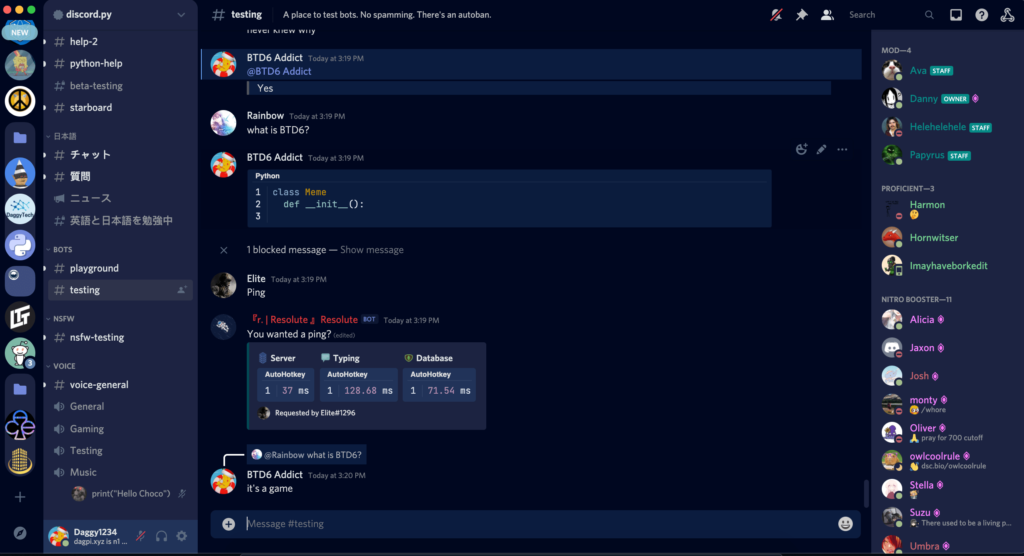 Nord is yet another Discord theme focusing on simple look and design. Similar to the theme mentioned above, this theme focuses on simple color combinations. The main background is dark blue in color and slight shade differences can be found on the right and left panels.
No fancy stuff here. Just a simple Discord Theme with simple colors with support for a special syntax highlighter.
Developer: Daggy1234
Downloads: 3K
18. Akame_Ga_Kill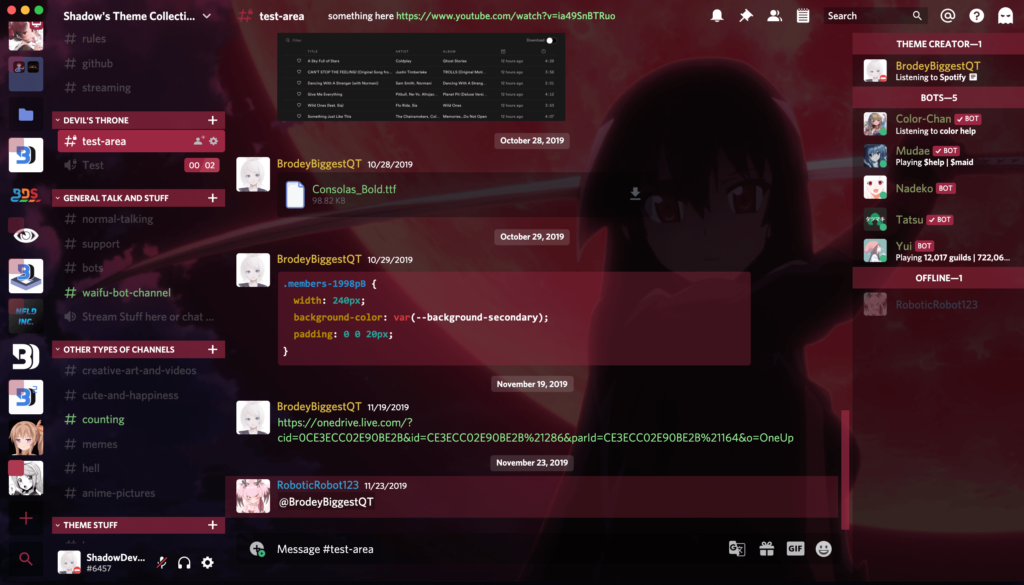 This theme is purely based on the theme of Akame from Akame No Kill. If you are into this series then chances are you might like it otherwise skip it. The main thing is the background of Akame used in this theme.
Accent color complimenting the background as well as the character can be found across the theme. Also comes with a syntax highlighter as well.
Developer: ShadowDevilsAvenged
Downloads: 32K
19. Translucence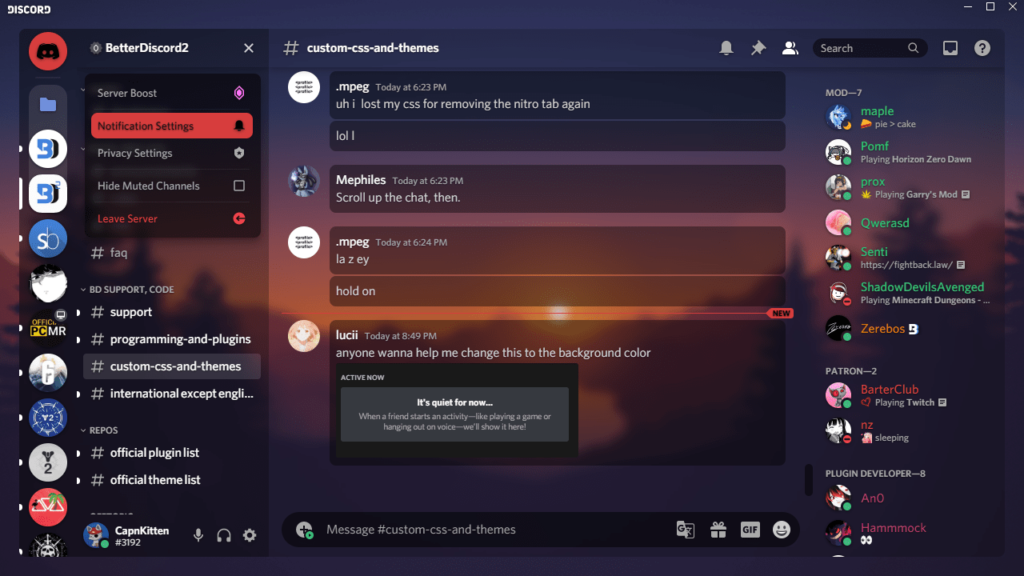 As the name itself suggests, this Discord Theme comes with a translucent design element in mind. The translucent element is very similar to what we find in some Windows 10 Skins. There is a nice background and a translucent overlay is embedded on top of it to give it a nice look.
A slight color difference for elements like chat bubble, server details, users, chat bar, etc can be seen and borders can be clearly identified as well.
Developer: CapnKitten
Downloads: 21K
20. CGO Kirito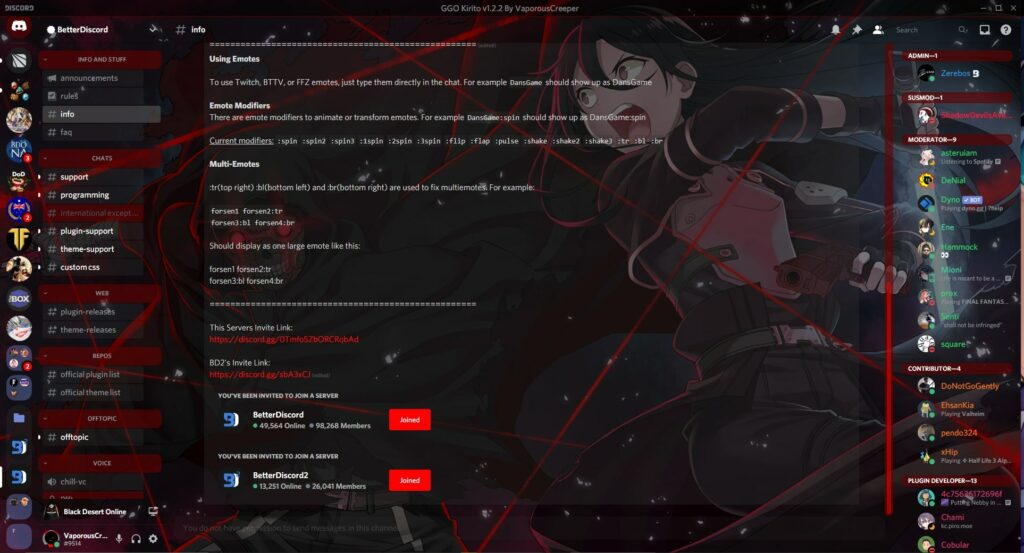 CGO Kirito is yet another character-based Discord theme that you can use. For starters, CGO Kirito is a theme based on Kirito and Deathgun fighting in CGO (Gun Gale Online). The main center of attraction of the theme is the cool background itself.
The accent color used in the theme nicely matches with the background and gives it a nice look as well.
Developer: VaporousCreeper
Downloads: 23K
21. LilyPichu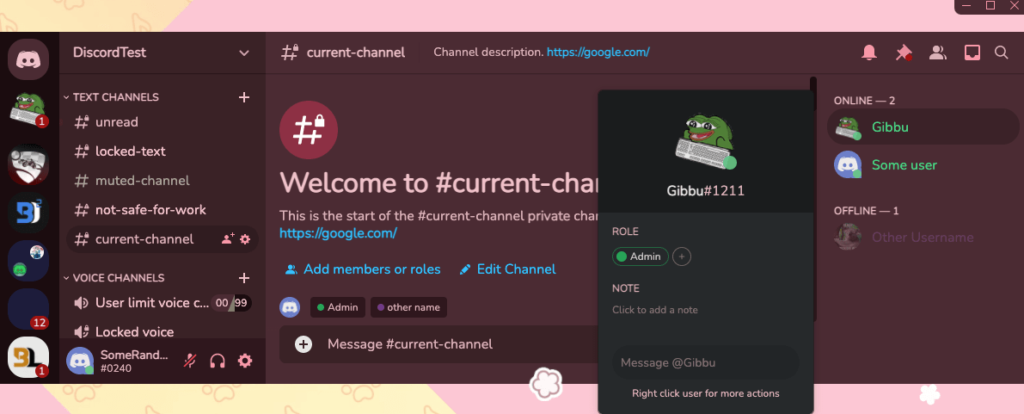 LilyPichu is a Discord theme based on @Melonturtle_'s stream design. The theme comes in a nice peach color design with rounded corners for elements. Apart from the design-wise changes, custom fonts are also used to make things look different as well.
Developer: Nyria
Downloads: 113K
22. Inumaki Toge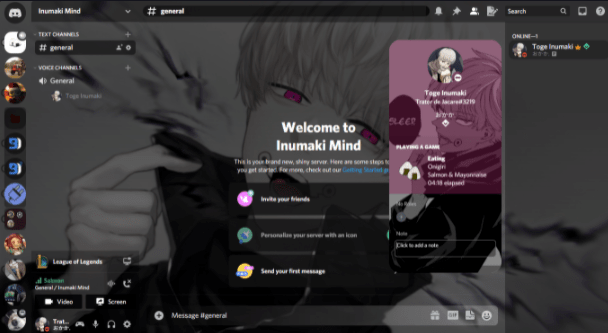 If you are after the best jujutsu character-based theme then this is the one. This BetterDiscord theme is based on the Jujutsu Kaisen Inumaki Toge character. If you are a fan of this character then make sure to check this out.
Developer: Trator de Jacare
Downloads: 83K
23. Discord Night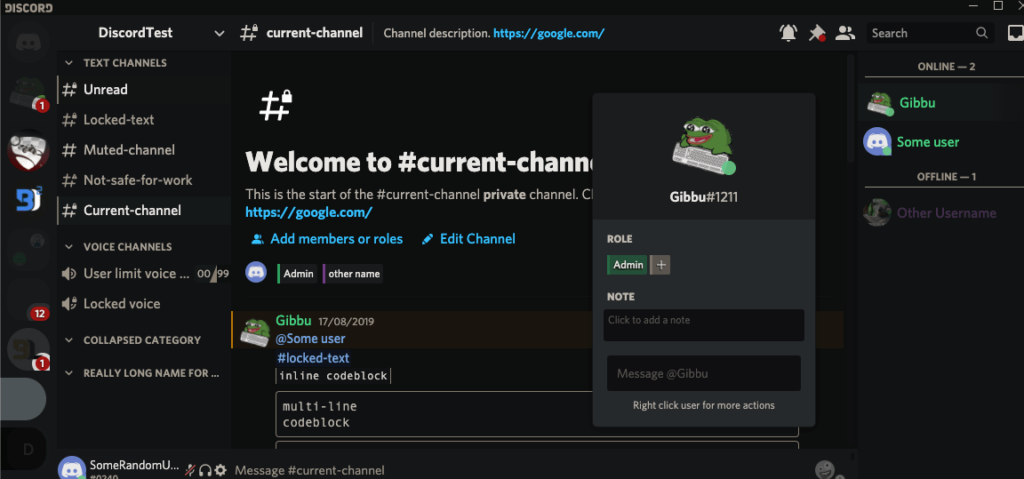 If you someone like me who has the habit of using Discord in the night then make sure to checkout Discord Night. This is a dark and compact theme available for BetterDiscord. Since things are dark in color, it won't cause much strain to your eyes.
Developer: KillYoy
Downloads: 67K
24. Spotify Discord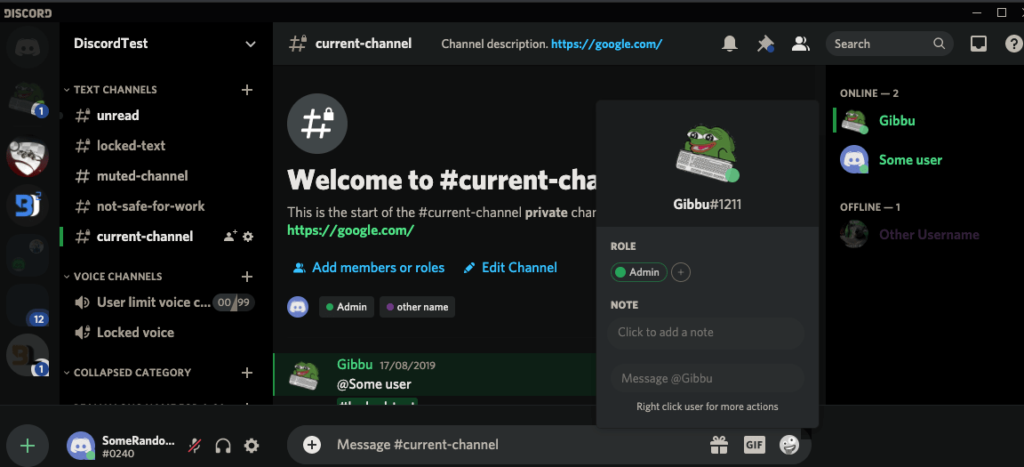 As the name itself suggests, Spotify Discord is a combination of both Spotify and Discord. It combines the color combination of both to bring a cool look to Discord. Since the overall color them is dark, it will be good for your eyes as well.
Developer: CapnKitten
Downloads: 55K
25. Pyrite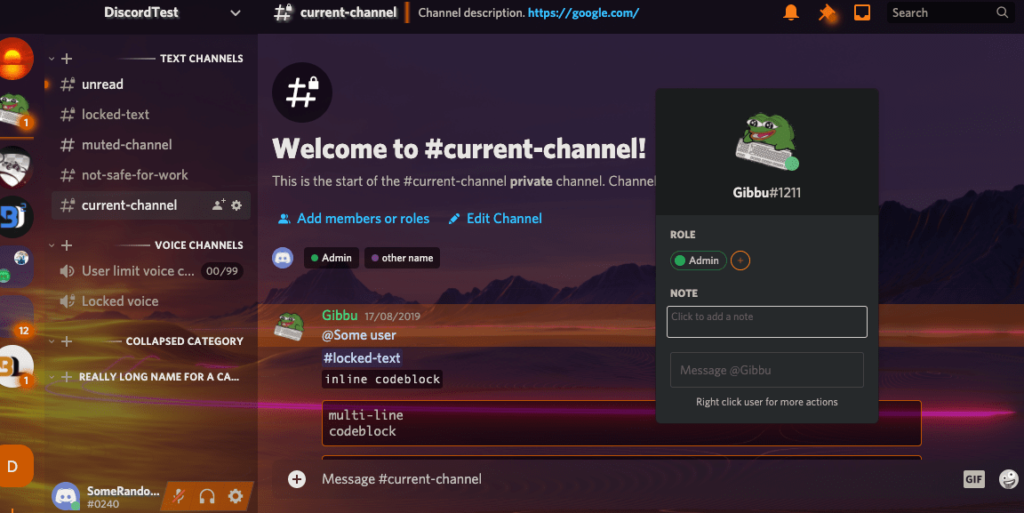 Pyrite theme is built by keeping a couple of other themes in mind. It is inspired by the Basic Background and Clear Vision theme with some notable changes here and there. Also keep in mind that Pyrite theme for Discord is made for Discord Canary.
Developer: Nao Tomori
Downloads: 62K
26. Dark Neon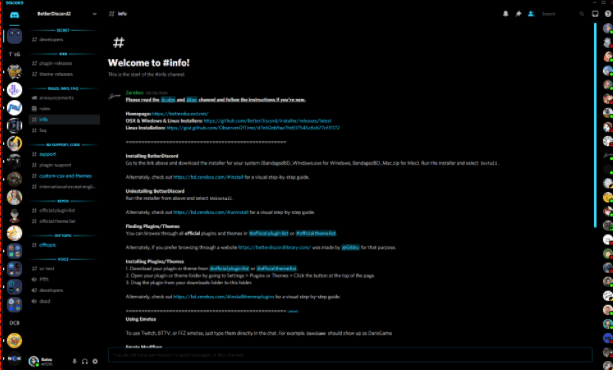 If you are someone who uses dark mode quite extensively then Dark Neon Discord theme might be of interest to you. The theme comes with a dark background and text in neon blue color. The theme is simple and minimalistic and does not come with a lot of unwanted options and buttons.
Go check out Dark Neon now.
Preview Discord Theme
If you are not sure how a theme will look like once installed, there's an option called Preview. You click on the Preview button to test drive the theme and see how it looks like once you install the same. The preview feature can be accessed from the theme's page itself.

Final Words
These are some cool Discord themes that you can use on Discord to change the entire look and feel. You only have the option to use Discord themes on BetterDiscord. If you are using the original version of Discord or Disord Canary then you will have to move to BetterDiscord in order to use themes.