Sometimes some videos won't work on MX Player due to codec incompatibility issues. Recently, I opened a downloaded video through MX Player to watch it. Instead of playing the video, MX Player showed an error message (The audio format EAC3 is not supported). The problem was that the EAC3 audio codec was not available on my device. Not just with audio, this happens with Videos as well. For example, if you try to play a Dolby Vision video through MX Player, you will get a similar error stating Codec not found.
This is where MX Player Custom Codec packs come into play. Custom codec packs come with all codecs that are not supported by MX Player by default. It will include ACE3, EAC3, TrueHD, DTS Sound codec, etc. You can download the All in one codec pack for MX Player and get it installed to fix all codec-related issues.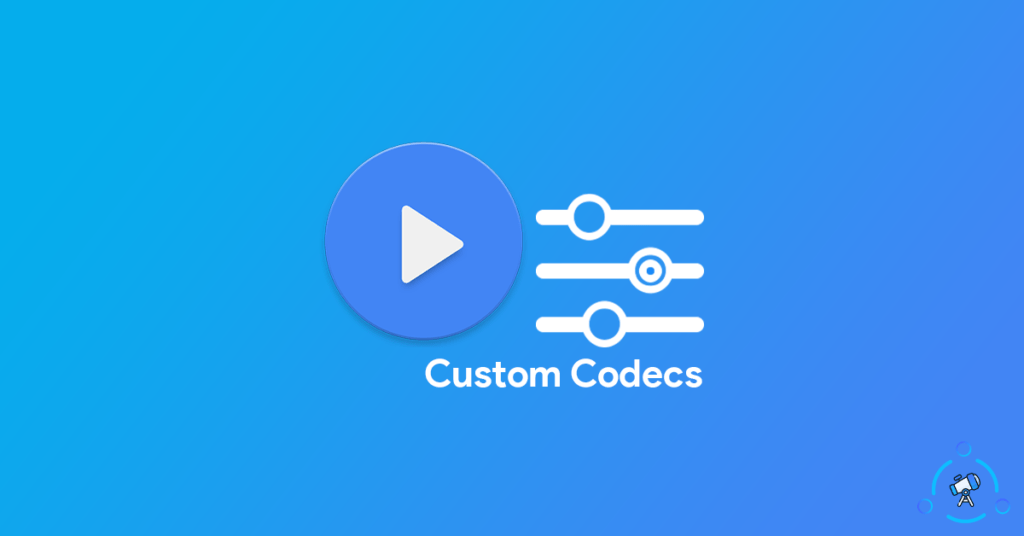 Before downloading codec packs for MX Player from somewhere, make sure that you download the pack that is supported by your device. Codecs are device-specific and it does not support all devices universally. Depending on the device architecture, there are different versions like ARM, Tegra, Neon, etc. Make sure to download the correct version for your device for it to work.
What is MX Player Codec Pack?
MX Player is a robust media player for Android with tons of features and options. Older versions of MX Player used to come with lots of codecs installed by default. But due to some licensing issues, the newer versions of MX Player do not come with certain codecs that are required to play some video files. Since the codec is not already available on MX PLayer, we need to download and manually install a codec pack on MX Player and that's it. The issue will be solved. There's an option where you can install codec packs on MX Player. Just download the MX Player codec pack from the link given below and install it to get things working.
If you are interested in using MX Player on your PC then make to read our detailed guide to install MX Player on PC and Mac.
Download MX Player Custom Codec Pack 2023
You can use the direct download link given below to download the codec pack for your device. It's better that you use the all in one codec pack for MX Player if you are not sure about your device's architecture.
Download Links for Stable Codec Pack
The latest version for AIO is 1.35.0 and you can find the same below.
All in One Codec Pack – MX Player
Once you are done downloading the custom codec pack for MX Player, next is to install it on MX Player. Follow the step by step guide given below to get it installed
How to Install Custom Codec Pack on MX Player
Procedures will be the same for both MX Player as well as MX Player Pro.
Step 1: Open up MX Player
Step 2: Tap on the hamburger menu icon from the top left corner of the screen
Step 3: Scroll down and tap on 'Local Player Settings'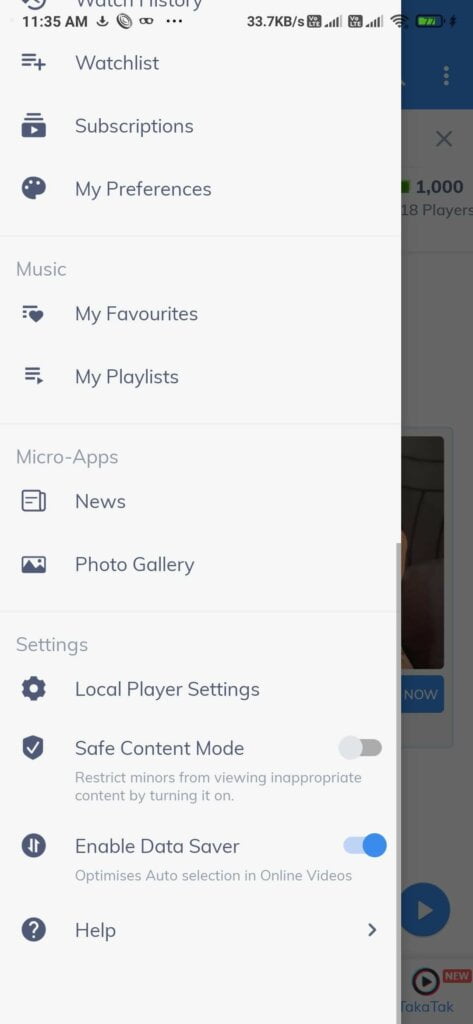 Step 4: Now, tap on the third option – Decoder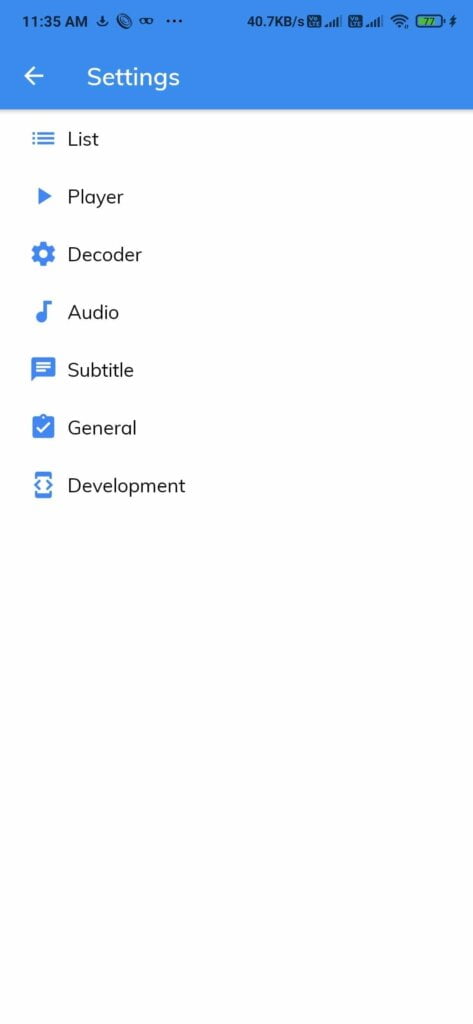 Step 5: Under Decoder options, scroll down to the bottom to find an option called 'Custom Codec'. Just tap on it.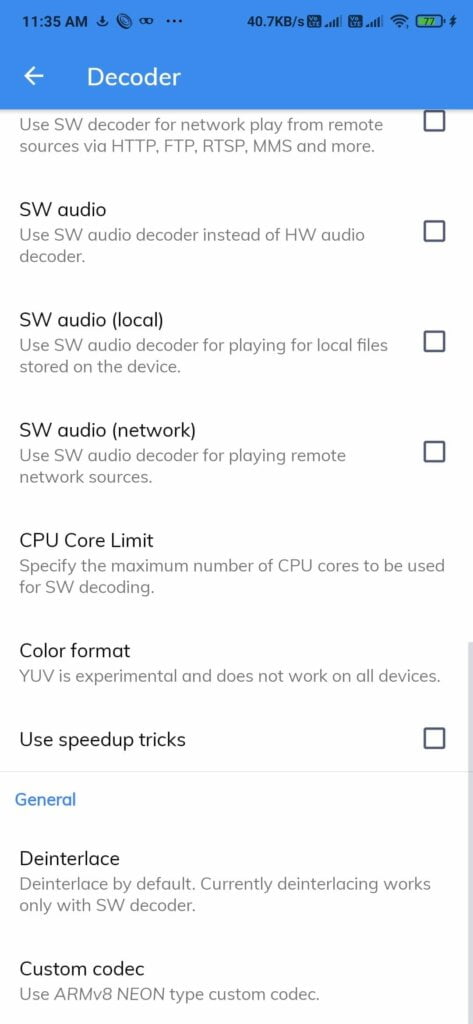 Step 6: Now a popup box will ask you to select the downloaded codec zip file. Just tap on the zip file and it will be installed.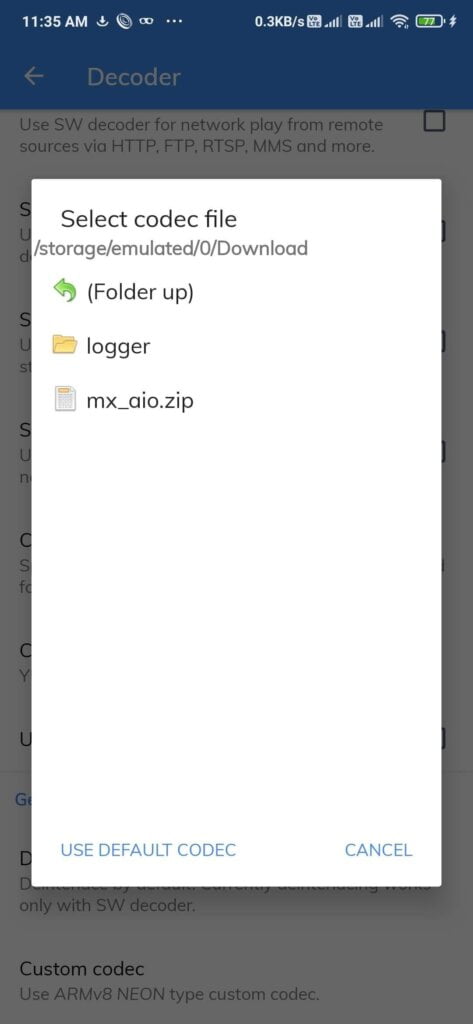 Now open the video and play it again. This time there will be no issue at all. Both video and audio playback will progress flawlessly.
If you downloaded the wrong version of the MX Player codec for your device, then during the time of installation, MX Player will throw an error. So, always make sure that you download the correct version of the codec for your device depending on the architecture of your Android device.
We will update the article with newer versions as soon as they release. So make sure to check back later to find the latest versions of MX Player Codecs.
If you are not quite sure about your device's processor architecure, follow the simple guide below to find it.
How to find Device's Processor Architecture?
First of all, Download Droid Hardware Info app for Android from Google Play Store and install it
Once installed, open it up.
Once opened, move to System tab to see Processor details.
Under Processor, first itself, you can see the architecture info.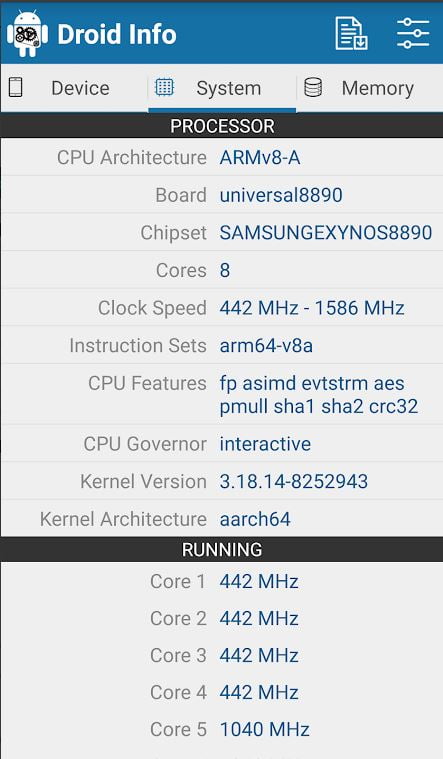 Note down the architecture variant and make sure to download the codec pack for that architecture. Only then it will support your device.
How to Update MX Player Codec?
When a newer version of MX Player is available, you might want to update to the latest version. If the newer version use the same ffmpeg library then you don't need to update the codecs pack. But if the ffmpeg pack has changed, then you need to update the codec pack as well.
In most cases, the ffmpeg library remain the same. So, you won't be required to update the same. But if the ffmpeg library changes the after the update, it will show a error message "Custom Codec is out of date. Replace it with the new version".
If you see an error like this, then come back to this page and download the updated version of MX Player Codec.
It is always better to download the all-in-one pack instead of downloading them individually.
Also take a look at the best screen recording apps for Android that you can use for free to record thre screen for unlimited duration.
FAQ on MX Player Codecs
Here are some frequently asked questions about MX Player custom codec.
Which codec is best for MX Player?
There are multiple codec packs that are available for MX Player. You can download and install them individually or use the all-in-one version. I suggest you download and use the all-in-one MX Player codec pack as it contains almost all codec you will ever need to use MX Player.
How to update MX Player Codec?
In order to update the codec pack, first of all, download the latest version of the codec pack. Now replace it with the older version by going to codec settings of MX Player. Whenever there is a newer version available, you will find the updated version above.
Will it work with all version of MX Player?
Yes. There are two versions of MX Player. The first one is the normal MX Player and the second one is the premium version called MX Player Pro. The codec files mentioned in this article will work with both the versions of MX Player for Android. And the best part, it works with MX Player for PC as well.
Final Words
These are all the custom codec packs available for MX Player and MX Player Pro. Once installed, you will never again face a codec incompatibility issue again in the future. This codec pack comes with every codec that you will need to play video and audio. First of all, find your device's architecture and then download the correct codec version for your device. You may also use the All in One version or MX Player AIO Codec Pack as well.