Are you looking for Windows 11 themes and skins to customize your Windows 11 PC appearance? There are tons of Windows 11 Skins that you can use to change the look and feel of your PC but finding a good one can be a challenging task.
This article is a compilation of the best Windows 11 Skin packs and themes from all over the Internet. Suppose you are looking to revamp the UI of Windows 11 completely, then this article is for you. For example, the macOS theme for Windows 11 will let you completely transform your Windows 11 UI to that of macOS.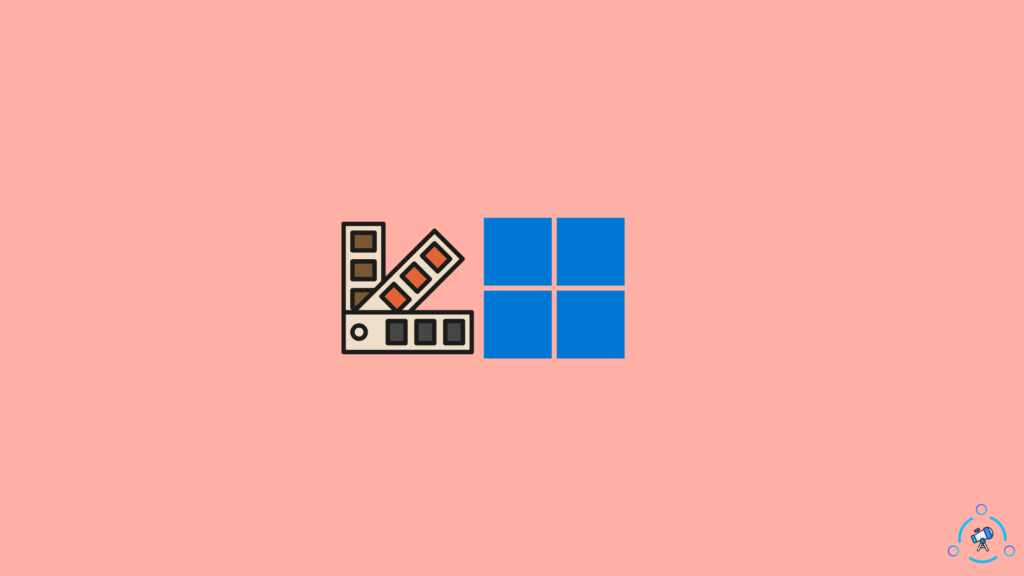 Before Going In…
Applying a theme or skin pack will let you revamp entirely Windows 11. Installing a theme is not like setting a wallpaper or changing the accent color. While applying a theme, even the taskbar and other system-level UI changes. For the same reason, there are some risks associated with it.
For some reason, if something breaks, then we should have a backup to restore. So it is advised that you create a backup before proceeding further. In case if anything goes wrong, you can roll back to the backup and try a different theme or skin pack.
Also take a look at some cool Rainmeter and Rainmeter Visualizer skins to widgets and other elements to your desktop.
Best Windows 11 Skin Packs and Themes
The list below is arranged in no particular order. Go through every single one of them and find the one that suits your likings.
Microsoft Windows 11 Themes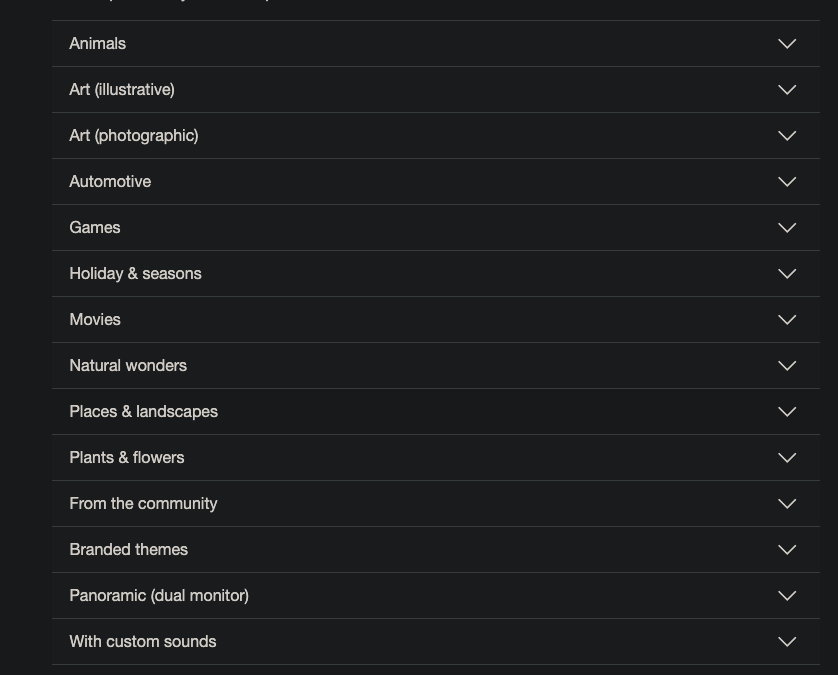 Did you know that Microsoft itself have quite a bunch of themes for Windows 11? The Desktop Themes collection includes a lot of themes for Windows 11 from different categories like Animals, Arts, Games, Movies, Natural Wonders, Places and Landscapes, etc.
There are hundreds of themes under each category, and this itself is a massive collection for Windows 11. If you are someone who changes the theme now and then, it will take at least a year for you to try all of them.
Just follow the link given below and expand a category of your choice. Here, you will find a bunch of themes and can be downloaded with a single click. Do note that you won't be able to preview the theme before downloading. So, you will only get to know how the theme looks once after setting it up.
macOS Monterey Theme for Windows 11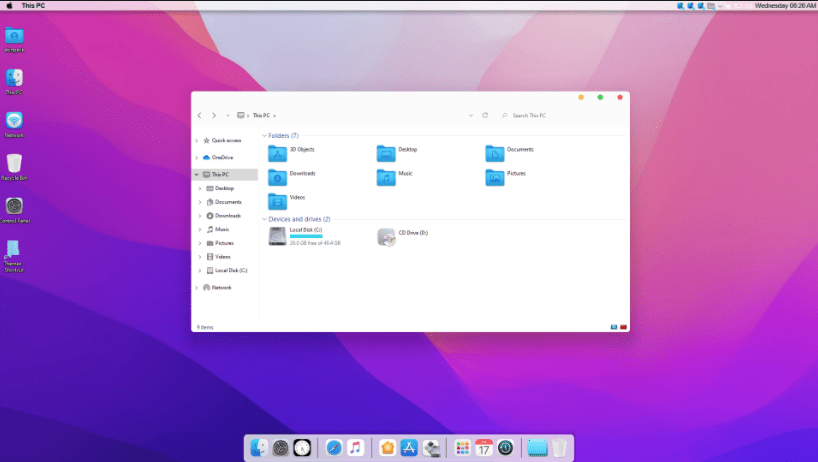 Second on our list is the macOS Monterey skin pack for Windows 11. Being a macOS user, I know how cool is the UI and how easy it is to get things done. If you also love macOS and its user interface, then here is a Windows 11 theme based on macOS.
The entire look and feel of the theme are entirely similar to that of the newly introduced macOS Monterey. It all starts from the wallpaper itself. The theme comes with both light and dark editions of macOS Monterey wallpaper.
Be it the icons, File Explorer user interface or the dock to the bottom, everything looks the same. Just click on the link below to download the same and install it on a Windows 11-based PC. I'm sure you would love this theme if you are a fan of the macOS user interface. The team even comes with a launchpad that is very similar to macOS.
Ubuntu Theme for Win 11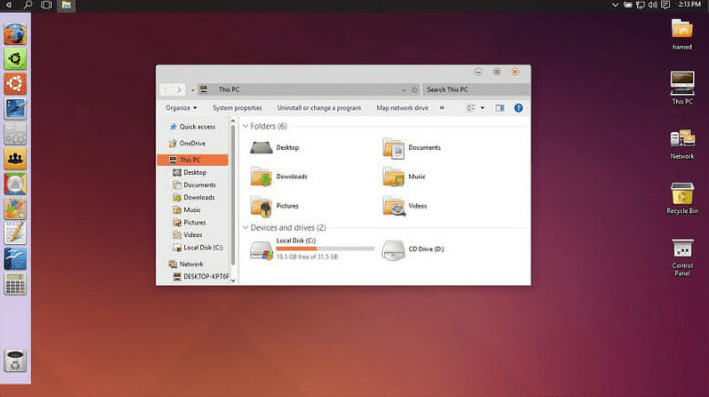 If you are someone who is into Linux and Ubuntu, then this theme is for you. Once applied, the theme changes the entire UI of Windows 11 to that of Ubuntu. Be it the icons, the taskbar or the dock, pretty much everything changes and makes you feel like using a Ubuntu computer with Windows features.
The lite version of the theme is available for free. But it does not come with the option to change icons and other elements. If you want to get more customization abilities, you need to buy the premium pack, which will cost you a couple of dollars. This theme is also compatible with Windows 10 too. You can find more themes compatible with Windows 10 as well.
Windows 20 SkinPack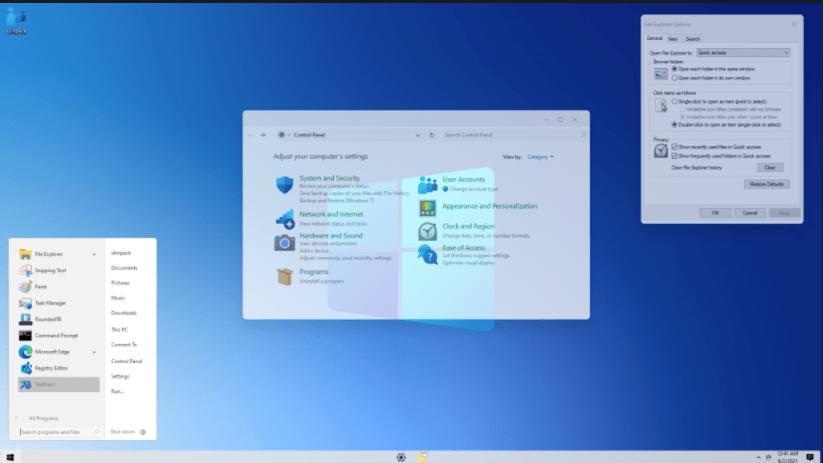 How about going to the future and trying Windows 20 SkinPack? This is a Windows 20 concept based skin pack for Windows 11 laptops and PC. For me, it felt like a combination of Windows 11 and Windows 7. For example, the start menu is very similar to that of Windows 7.
When it comes to the taskbar, it feels it gets its inspiration from Windows 7, Windows 10 and Windows 11. The icons on the taskbar are arranged to the centre of the screen, while the Start menu icon comes to the extreme left.
watchOS SkinPack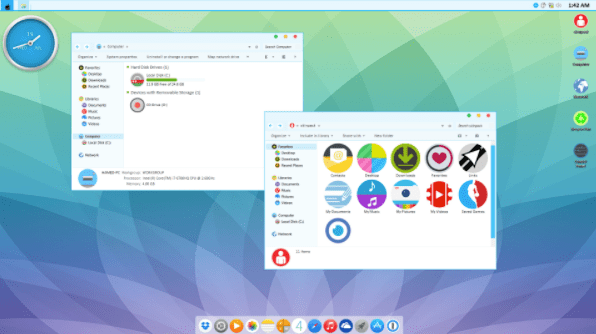 watchOS Skin pack for Windows 11 gives Windows 11 an Apple Watch feel to it. All thanks to the custom made icons for Windows 11. The theme manages to provide a watchOS interface everywhere. Be it the icons on the dock, file explorer, or the launchpad, and everything looks exactly the same as Apple Watch.
The theme also borrows some macOS elements as well. So, in short, we can call this theme a combination of both watchOS and macOS user interface. The theme also brings widgets support to Windows 11.
3D Theme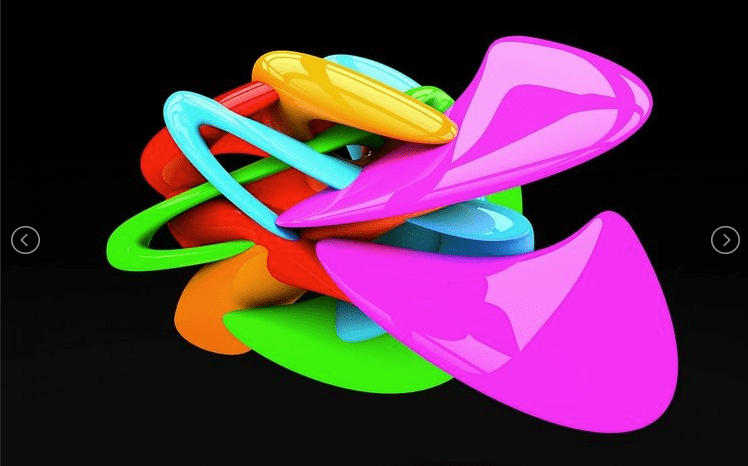 This is a 3D wallpaper pack for Windows 11 that comes with 17 different wallpapers in HD quality. It contains a lot of 3D elements. You should get this wallpaper pack if you love to set wallpapers based on illusion factors, etc.
The wallpaper pack has almost all the colours in it and will be more than sufficient for you. You may also use these wallpaper packs with other themes and level the game too.
Forgotten Relics Wallpaper Pack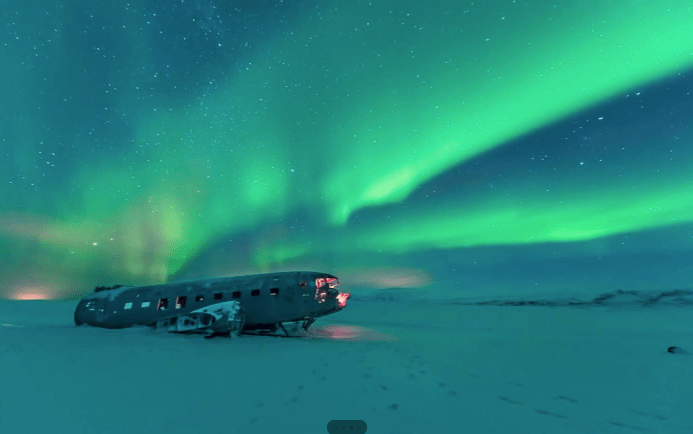 Forgotten Relics is yet another wallpaper pack with 19 different images of rusty planes, trains, and automobiles. This is not a fully-fledged theme or skinpack that changes the icons and taskbar. It's just a wallpaper pack with some really cool images to set as your desktop background.
You can get this wallpaper pack from the Microsoft Store itself. This means you are not required to download anything from any third party websites.
Mountain Dwellings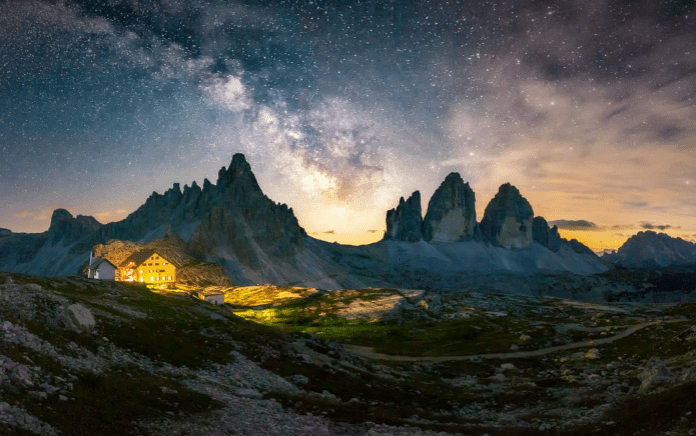 If you don't want to download any themes or wallpaper packs outside of the Microsoft Store, there is another wallpaper pack available freely on the Microsoft Store. This version of the wallpaper packs is available for all versions of Windows 11.
As the name suggests, the wallpaper pack contains fantastic images of mountains from different parts of the world. If you are a nature or mountain lover, then you will love this pack for sure.
How to Apply Themes on Windows 11?
Applying a theme on Windows 11 is super simple and easy. You can set your custom theme in less than a minute. If you are about to install a fully-fledged theme pack or skin pack, then you can directly open the installer and install the same.
But if you want to know how to set a wallpaper theme, follow the steps given below.
First of all, right-click anywhere on the screen and click on Personalize.
It will open the Personalization settings of Windows 11. From the options on the right side, click on Theme stop open it up.
Click on the Browse themes buttons to select the theme that you downloaded. If you want to get more such themes, you can also click on the 'Get more theme from Microsoft Store' button as well.
Style Windows 11 with Themes and Packs
These are some of the best skin packs, theme packs and wallpaper packs for Windows 11 that you can use to customize Windows 11. Installing a theme pack will entirely change everything on your Windows 11 PC. Everything from wallpaper to icons and taskbar everything gets updated.